Maria Sharapova's Stuttgart wildcard is 'disrespectful', according to Caroline Wozniacki
Wozniacki says she is happy to see the five-time Grand Slam winner return to the Tour, but does not think it is fair for Sharapova to make her comeback at April's Porsche Grand Prix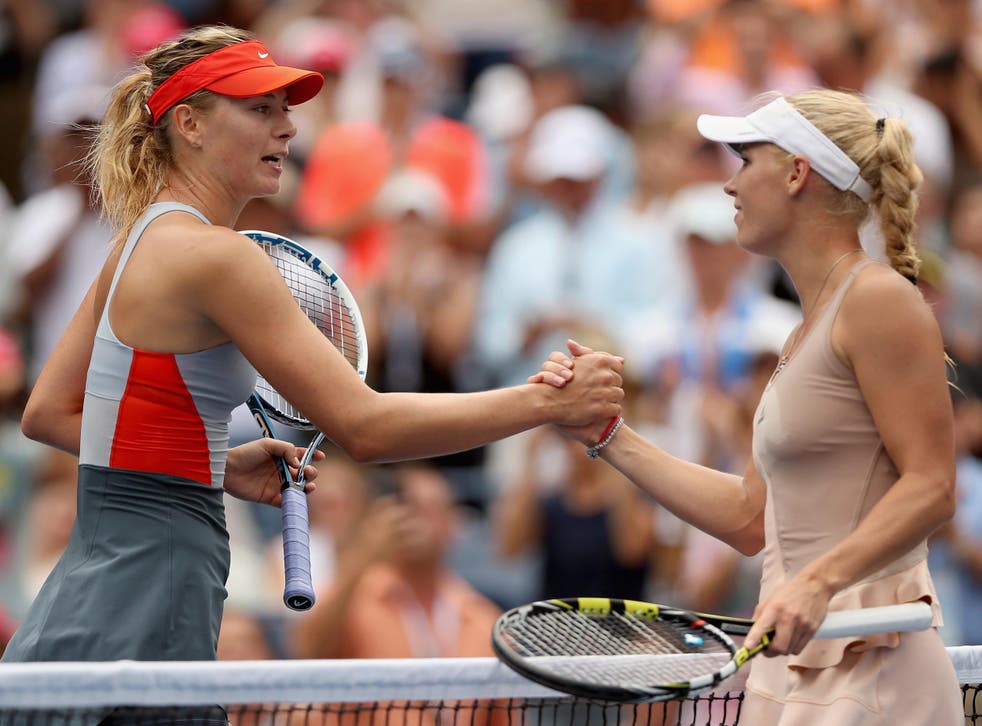 Maria Sharapova's wildcard for the Porsche Grand Prix in Stuttgart next month is "disrespectful", the former world number one Caroline Wozniacki has said.
Sharapova's 15-month ban for taking meldonium ends on April 26, with the Stuttgart event starting just two days later.
The Russian, who is sponsored by Porsche, will as such not be allowed at the venue until her ban has passed.
After her straight sets victory over Magda Linette, Wozniacki said that although she is happy to see the five-time Grand Slam winner returning to the Tour, she does not believe it should be in Stuttgart.
"First of all I think she's a good draw for tennis, women's tennis in general," the 26-year-old said.
"But two, I think it's questionable allowing - no matter who it is - a player that is still banned to play a tournament that week.
"From the tournament side I think it's disrespectful to the other players and the WTA. But it is what it is. Obviously rules are twisted and turned in favour of who wants to do what.
"I think everyone deserves a second chance and I think she's going to come back and fight her way back. I'm sure she's going to play well. But at the same time, I feel when a player is banned for drugs, I think someone should start from the bottom and fight their way back."
Asked to clarify her point on the Stuttgart tournament, Wozniacki answered: "I think once a tournament is started and a player is banned, I don't think a player should be allowed to play that week."
But Wozniacki's opinion is not echoed by everybody on the WTA tour.
After her three-set victory over Jelena Jankovic, former world number one and seven-time Grand Slam winner Venus Williams offered her support to Sharapova.
"It will be nice to have her back in the game," Williams said.
"She has an opportunity to come back and continue her career. I think she should be allowed to continue that. If people want to give her wildcards, I guess that's the tournaments' decision as they weigh other wildcards."
Join our new commenting forum
Join thought-provoking conversations, follow other Independent readers and see their replies