Monte Carlo Masters 2016: Roger Federer fully rested ahead of busy summer as Swiss looks to break Monaco duck
Federer has not played since the Australian Open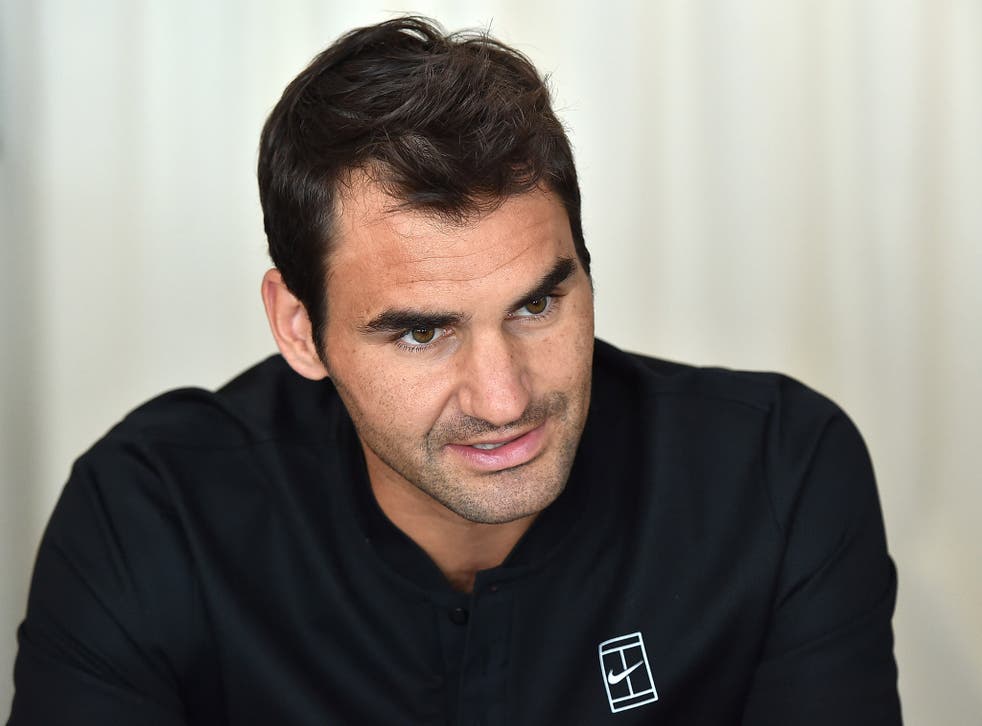 It is more than 10 weeks since Roger Federer hit a ball in anger but the 34-year-old Swiss insists he is feeling "really good" as he prepares to make his return to competition here at this week's Monte Carlo Masters.
Federer, who plays his first match at the traditional opening event of the European clay-court season tomorrow [Tuesday] against Spain's Guillermo Garcia-Lopez, had knee surgery following the Australian Open in January. He had planned to return at last month's Miami Masters, but after travelling to Florida was forced to pull out of the tournament because of illness.
However, that disappointment gave Federer the chance to prepare more thoroughly for the clay-court season. He has been here practising for nearly a fortnight.
Asked whether such a lengthy break from competitive tennis might do him good in the long term, Federer said: "I think right now there is more rust than rest, but I am rested mentally and physically. I feel really good. I still feel that probably every week that goes by I'm going to get better."
His aim is to be in top condition by the time the French Open starts at the end of next month. A busy summer follows, with the Olympic Games sandwiched between Wimbledon and the US Open.
Although Federer is at his best on faster surfaces he is also an excellent clay-court player who would surely have won many more titles on the surface if he had not been playing in the same era as Rafael Nadal.
Federer has won the title at Roland Garros once, in 2009, but has been much more successful at the other Grand Slam events. He has won Wimbledon seven times, the US Open five times and the Australian Open four times.
The clay-court tournaments at Monte Carlo and Rome are also two of the biggest events the former world No 1 has never won. Federer will see how he fares here before deciding on the rest of his clay-court schedule. At this stage he admits that he could miss both of the forthcoming Masters Series events in Madrid and then in Rome, but equally he might play in just one of them or even in both.
"If I win the tournament [here in Monte Carlo] it changes everything," Federer said. "If I lose first round 6-0, 6-0 it changes everything. I have to see what I feel I still need to work on. Is it recovery? Is it training? Is it something specific? I don't know yet. I will know more in two weeks. Then I can decide sort of the week before Madrid I guess if I go there or not."
However much tennis he plays in the coming weeks, Federer believes that any breaks he takes can help to extend his career. "I do believe that whatever rest it is – maybe from injury, maybe from just a training block or a vacation – it all ends up somewhere in a canister where you can, like, pull from it," he said.
"You see it with Tommy Haas for instance. He's been injured for almost three years or more of his career, yet he's still on tour. Because he's still mentally fresh. He loves it."
Register for free to continue reading
Registration is a free and easy way to support our truly independent journalism
By registering, you will also enjoy limited access to Premium articles, exclusive newsletters, commenting, and virtual events with our leading journalists
Already have an account? sign in
Register for free to continue reading
Registration is a free and easy way to support our truly independent journalism
By registering, you will also enjoy limited access to Premium articles, exclusive newsletters, commenting, and virtual events with our leading journalists
Already have an account? sign in
Join our new commenting forum
Join thought-provoking conversations, follow other Independent readers and see their replies