Nick Bollettieri: Andy Murray faced the missiles and shot them down... the work of a champ
I could have laid a dime out there and Murray would have hit it
Nick Bollettieri
Saturday 06 July 2013 02:48 Comments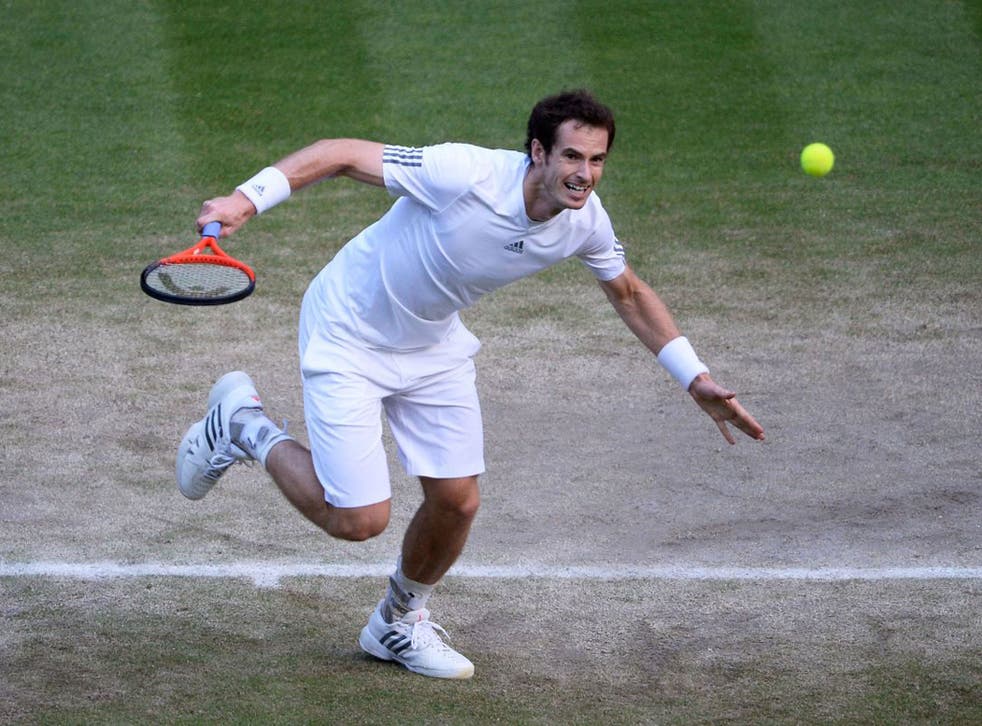 Boy, oh boy, Andy Murray takes you guys on that roller coaster and it is a goddamn pleasure to come along for the ride.
He took the blows, he rode with them, he kept his cool, he faced the missiles and shot them down and he is through to a second Wimbledon final. Well done, Andy Murray, you sure have earn-ed the right to have a shot at Novak Djokovic in the big one tomorrow.
What a day to remember at the grand old tournament. The second semi-final may not have hit the heights of Djokovic's marathon against Juan Martin del Potro but this was a match worthy of a Slam last four. It had plenty and it had a touch of the unexpected as well.
Like Djokovic's victory, the foundation for this victory was laid by Murray's serve. When you are facing a guy sending those missiles down at you then you had goddamn better make sure your own serve is working well. Murray served well. His placement was immaculate. I reckon I could have laid a dime out there on the court and Murray would have hit it.
He came up with more aces and it was all about placement. There was nothing for Jerzy Janowicz to seize upon in Murray's serve and experience showed the more the match wore on. He was 4-1 down in the third set and turned it round. That, folks, is the work of a Grand Slam champion, a player who belongs where his ranking says he does.
But this young Pole is a coming force. He just needs to add maturity to his game. He is 22 and was playing only his 16 th Grand Slam match and six of those have been right here. I watched him win through the early rounds and he has looked good, and with that serve you will win more than you lose. He hammered down the 100th ace of the tournament. Up the missile-ometer went – 137mph, 138mph, 139mph, 140mph. Even the second serve went through in the 120s at best and regularly in the high teens. The battle was just to get into the point in the first place.
But he did. This is a guy who has a return as good as any. He got them back and although Janowicz ran with him for a time – I like his boldness in playing the drop shot even if he overdoes it at times – he is not yet at Murray's level. Murray is a fit man, he showed that in his five-setter against Fernando Verdasco in the quarters. He just keeps on running, reaches balls others wouldn't . Everything is coming into place about his game and that is something Janowicz could take a lesson from. Murray is a refined tennis player but he has plenty of ka-boom of his own as well and that is why he is preparing to face Djokovic in the final tomorrow. The stage is set.
Register for free to continue reading
Registration is a free and easy way to support our truly independent journalism
By registering, you will also enjoy limited access to Premium articles, exclusive newsletters, commenting, and virtual events with our leading journalists
Already have an account? sign in
Join our new commenting forum
Join thought-provoking conversations, follow other Independent readers and see their replies