'How selfish can you be?': Nick Kyrgios condemns Alexander Zverev after social distancing breach
German world No 7 was filmed at a party in Monte Carlo having pledged to self-isolate following the Adria Tour
Tom Kershaw
Tuesday 30 June 2020 12:19 Comments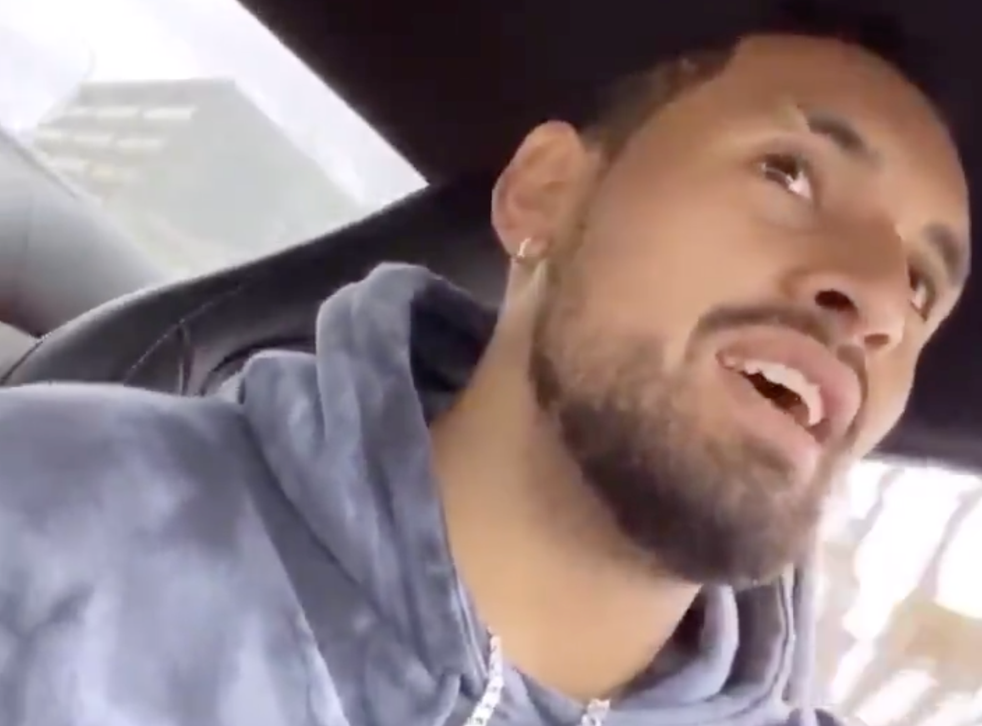 Nick Kyrgios condemned fellow tennis player Alexander Zverev as "selfish" after the German world No 7 was filmed flouting self-imposed social distancing measures at a party in Monte Carlo, Monaco.
Zverev was one of the players to feature at Novak Djokovic's Adria Tour exhibition event earlier this month, where seven people tested positive for coronavirus, including Djokovic and three other players.
Players were photographed playing basketball and attended a nightclub in Croatia, leading to Krygios describing the event as "boneheaded".
Following the event, Zverev released a statement "deeply apologising" to anyone put at risk and pledged to self-isolate for 14 days.
However, in a since-deleted video posted on Instagram by German fashion designer Philipp Plein, Zverev is seen dancing at a club in Monaco.
"I wake up and I see more controversial things happening all over the world. But one that stuck out for me was seeing Sascha Zverev again, man, again," Kyrgios said.
"How selfish can you be? if you have the audacity to put out a tweet that you made your management write on your behalf saying you're going to self isolate for 14 days and apologising to the public for putting their health at risk at least have the audacity to stay inside for 14 days. My God, have your girlfriend with you for 14 days.
"Jesus, man, this tennis world is p****** me off. How selfish can you all get?"
Kyrgios has been vocal in his criticism of some players' negligent approach to the pandemic, while also questioning the ATP and USTA, who have confirmed plans to begin the US Open in late August despite several countries still imposing quarantine measures and travel restrictions.
Register for free to continue reading
Registration is a free and easy way to support our truly independent journalism
By registering, you will also enjoy limited access to Premium articles, exclusive newsletters, commenting, and virtual events with our leading journalists
Already have an account? sign in
Join our new commenting forum
Join thought-provoking conversations, follow other Independent readers and see their replies