Nick Kyrgios fined and stripped of prize money after early Shanghai Masters retirement
After losing the first set in his first-round encounter with Steve Johnson, the mercurial 22-year-old walked off court without offering any initial explanation as to why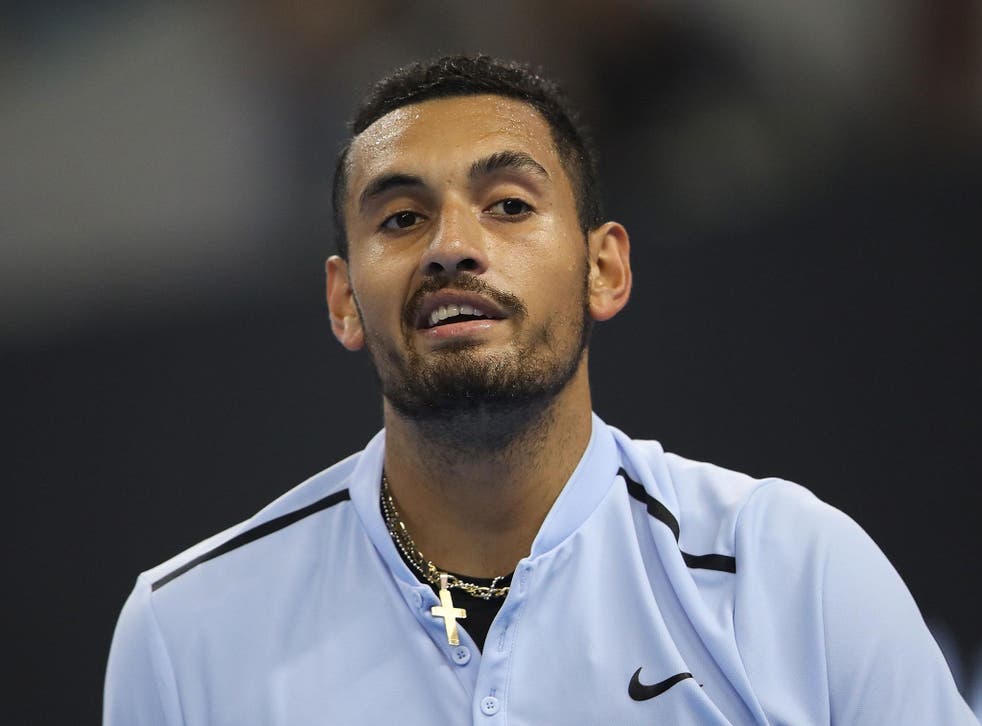 Nick Kyrgios has been fined $10,000 (approximately £7,500) and stripped of his first-round prize money after controversially retiring mid-match against Steve Johnson at the Shanghai Masters on Tuesday.
After losing the first set in his first-round encounter with the American, the mercurial 22-year-old walked off court without offering any initial explanation as to why.
He later blamed a stomach bug on his retirement but did not seek medical help on court and then defied ATP Tour rules by not undertaking a medical examination afterwards.
As such, tour officials have fined Kyrgios $10,000 for unsportsmanlike conduct and taken away his first-round prize money which amounts to roughly £16,000.
Kyrgios had cut a frustrated figure in the clash and was notably heard complaining about umpire Fergus Murphy's decision-making.
After being given a point penalty for an audible obscenity during the tie-break, the Australian was then heard to say he would quit if he lost the tie-break.
Explaining his withdrawal after the match, Kyrgios said: "I want to apologise to the fans in Shanghai and those that watched around the world on TV today.
"I've been battling a stomach bug for the last 24 hours and I tried to be ready, but I was really struggling on the court today, which I think was pretty evident from the first point.
"My shoulder started to hurt in the practice today, which didn't help either, and once I lost the first set I was just not strong enough to continue because I've not eaten much for the past 24 hours."
This is the second year in a row where Kyrgios has found himself in hot water in Shanghai.
Twelve months ago he was fined more than $50,000 (approximately £38,000) and banned from the ATP Tour for a lack of effort in his second-round match against Mischa Zverev, during which he argued with the umpire and fans.
Register for free to continue reading
Registration is a free and easy way to support our truly independent journalism
By registering, you will also enjoy limited access to Premium articles, exclusive newsletters, commenting, and virtual events with our leading journalists
Already have an account? sign in
Register for free to continue reading
Registration is a free and easy way to support our truly independent journalism
By registering, you will also enjoy limited access to Premium articles, exclusive newsletters, commenting, and virtual events with our leading journalists
Already have an account? sign in
Join our new commenting forum
Join thought-provoking conversations, follow other Independent readers and see their replies