Nick Kyrgios hits out at ball boy for bad throw in Miami Open victory
He said he was joking and affectionately apologised afterwards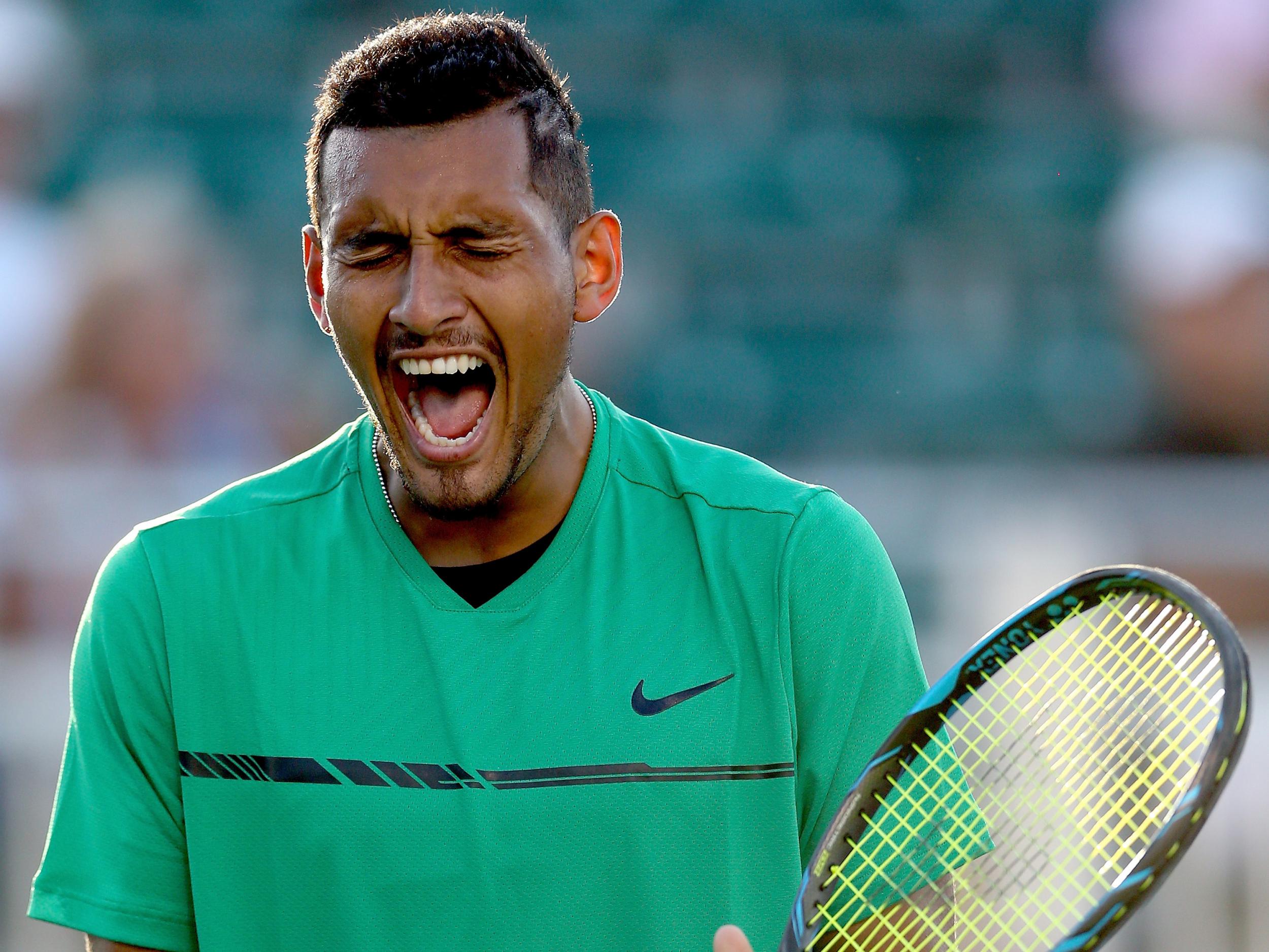 Fans turned on controversial Australian tennis star Nick Kyrgios at the Miami Open on Monday after he reprimanded a ball boy for a bad throw – only to later apologise and give the child his towel.
Kyrgios was playing Ivo Karlovic in the third round and drew boos from the crowd after the exchange.
The 21-year-old was unhappy with the way a ball was thrown to him when serving in the second set and was heard saying: "How am I supposed to catch that? It's right at my feet!"
That was not the only tantrum he had during the three set victory as also he threw his racquet to the ground in frustration after a poor shot.
However, he progressed to the fourth round with a 6-4, 6-7 (7-4), 7-6 win and sought out the ball boy afterwards to apologise for his behaviour.
The Australian, who knocked Novak Djokovic out of Indian Wells last week, affectionately turned the boy's baseball cap around and gave him one of his towels.
Join our commenting forum
Join thought-provoking conversations, follow other Independent readers and see their replies