Novak Djokovic: 'Extraordinary' Serena Williams is one of the greatest athletes in history
American's bid for a record-equalling 24th grand slam was ended in the semi-finals by Naomi Osaka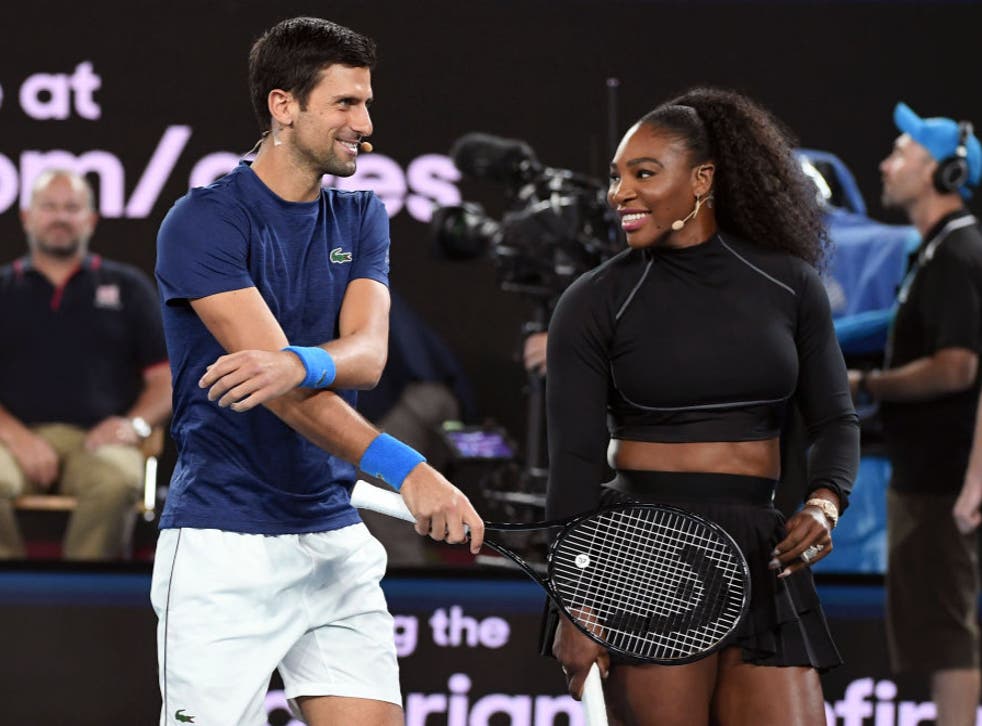 Novak Djokovic hailed Serena Williams as one of the greatest athletes in history after the American broke down in tears following defeat by Naomi Osaka at the Australian Open.
Williams, 39, who was bidding to win a record-equalling 24th grand slam, was beaten 6-3 6-4 in the semi-finals and choked up during her post-match press conference when asked if it could be her last time appearing at the tournament.
"If I ever say farewell, I wouldn't tell anyone," said Williams, who last won a grand slam in 2017 before taking a break to give birth to her daughter Alexis Olympia.
Questioned over whether the defeat was simply down to a "bad day at the office", Williams said: "I don't know. I'm done," and left the press conference room in tears.
Djokovic, who defeated Aslan Karatsev in his semi-final, expressed his support for Williams and sympathised with her frustrations.
"When you're chasing big things that are related to the history of the sport, obviously it has a lot of weight, a lot of pressure," he said. "She's such an amazing champion ... what she has been doing, is still doing at her age is extraordinary.
"She's one of the greatest ever, there is no doubt, (among) athletes as well as tennis players. So, I'm just proud and honoured to be playing at the same time as she does."
Join our new commenting forum
Join thought-provoking conversations, follow other Independent readers and see their replies