Novak Djokovic beats Roger Federer to be highest-paid tennis player of all time
Roger Federer may be the most recognisable face in the men's game - but he falls short in overall earnings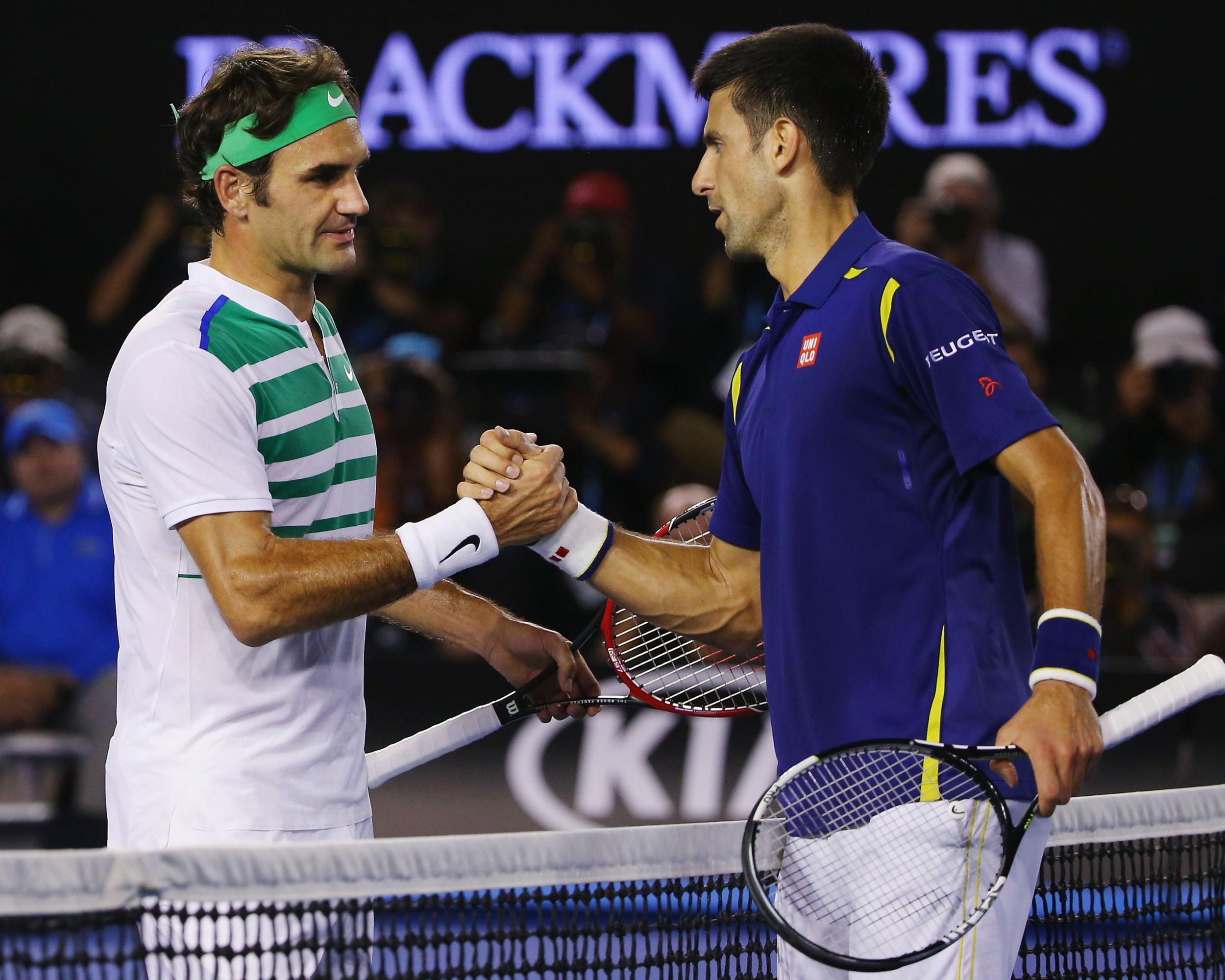 Roger Federer may well be the greatest men's tennis player of all time, but he surprisingly does not lead the list of highest earners.
Novak Djokovic, the 12-time grand slam champion, may have fewer titles than his Swiss rival but his dominance over the past half-decade or so, just as prize money has increased sees him top the list of all-time earners.
The Serb has claimed $109.8m (£83m) in on-court earnings, compared to Federer in second ($107.8) and Rafael Nadal in third ($86.2m), according to figures revealed by Business Insider.
Highlighting the disparity between male and female tennis players is Serena Williams, who has won 23 grand slam titles (compared to Federer's 19), in fourth place with $84.4m.
Her sister Venus is the second-highest earning women's player with $37.9m while Maria Sharapova is third on $36.5m
Britain's Andy Murray is fifth on the overall list, having earned $60.8m through his three grand slams and 45 other titles.
Whoever wins the US Open this weekend will have a good chance to move up the list.
The tournament in New York is set to hand out the highest total of prize money in the history of tennis – with the winners of the singles events picking up $3.7m each from the $50.4m prize pot.
View the 20 top earning tennis players of all time in the list below:
Novak Djokovic - $109.8m
Roger Federer - $107.7m
Rafael Nadal - $86.2m
Serena Williams - $84.4m
Andy Murray - $60.8m
Pete Sampras - $43.2m
Venus Williams - $37.9m
Maria Sharapova - $36.5m
Andre Agassi - $31.1m
David Ferrer - $30.6m
Stan Wawrinka - $30.6m
Victoria Azarenka - $28.4m
Tomas Berdych - $28m
Agnieszka Radwańska - $26.6m
Boris Becker - $25m
Kim Clijsters - $24.4m
Caroline Wozniacki - $24.2m
Martina Hingis - $23.9m
Yevgeny Kafelnikov - $23.8m
Svetlana Kuznetsova - $23.8m
Join our commenting forum
Join thought-provoking conversations, follow other Independent readers and see their replies