Novak Djokovic sees US Open return as 'golden opportunity to make more history'
The Serbian is seeking a 24th grand slam title as he returns to New York after missing last year's US Open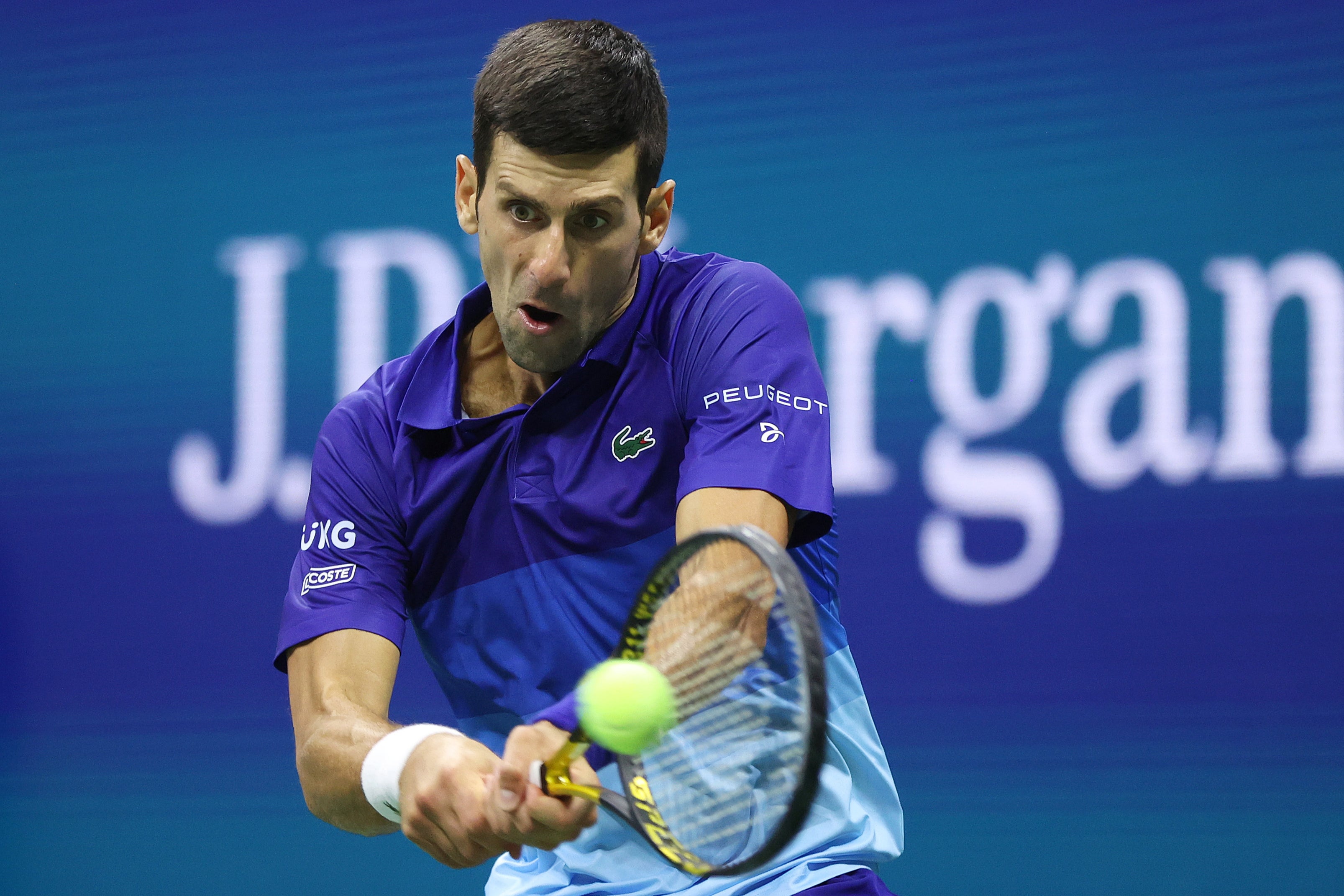 Novak Djokovic is bringing new appreciation to his latest Grand Slam campaign, chasing a men's record-extending 24th title in New York where he has collected the trophy three times but also suffered bitter disappointment.
He was disqualified in 2020 when he swatted a ball in frustration, inadvertently hitting a line judge, and in 2021 he was left heartbroken when Russian Daniil Medvedev ended his quest for a calendar Grand Slam in straight sets in the final.
Last year, he was unable to travel to the tournament after US authorities required COVID-19 vaccinations for non-nationals to enter the country.
"It was last year during the [US] Open that I felt it's a pity that I'm not there. I felt sad for not being able to participate," the world number two said ahead of his New York return.
"But this year, I mean, is this year. I don't think about what happened in the last year or last couple of years. Just focussing my attention to this year's tournament."
The 36-year-old Serbian rolls into Flushing Meadows in peak form after defeating 20-year-old Carlos Alcaraz in an epic Cincinnati final that he called "one of the best, most exciting, and most difficult finals" he had ever played.
"Those are kind of the moments in matches that I still push myself on a daily basis for day in and day out, practice, sacrifice, commitment. At 36, I still have the drive," said Djokovic.
Fans are buzzing over the prospect of a rematch between world number one Alcaraz and second seed Djokovic in a potential New York finale, as the pair have all the makings of an epic rivalry.
Djokovic beat Alcaraz in the Roland Garros semi-finals this year, en route to his third title at the clay court major. But he came up short against his young challenger at Wimbledon.
While the next-generation rival has clearly invigorated the man who has few peers in his sport, Djokovic said it was age and time that had helped him appreciate his craft at a new level.
"I don't know how many more slams I'll have. I'll still keep going," he said. "I also understand that things are different when you're 36, so I have to be more appreciative, a bit more I guess present, treating every Grand Slam as maybe your last one in terms of commitment and performance."
Djokovic will open his latest Grand Slam campaign against 85th-ranked Frenchman Alexandre Muller.
"I see every Grand Slam that I play right now as really a golden opportunity to make more history," he added. "Of course, there's a big significance to that."
Reuters
Join our commenting forum
Join thought-provoking conversations, follow other Independent readers and see their replies