Paul Newman: Friendly rivalry between Heather Watson and Laura Robson can inspire both to scale greater heights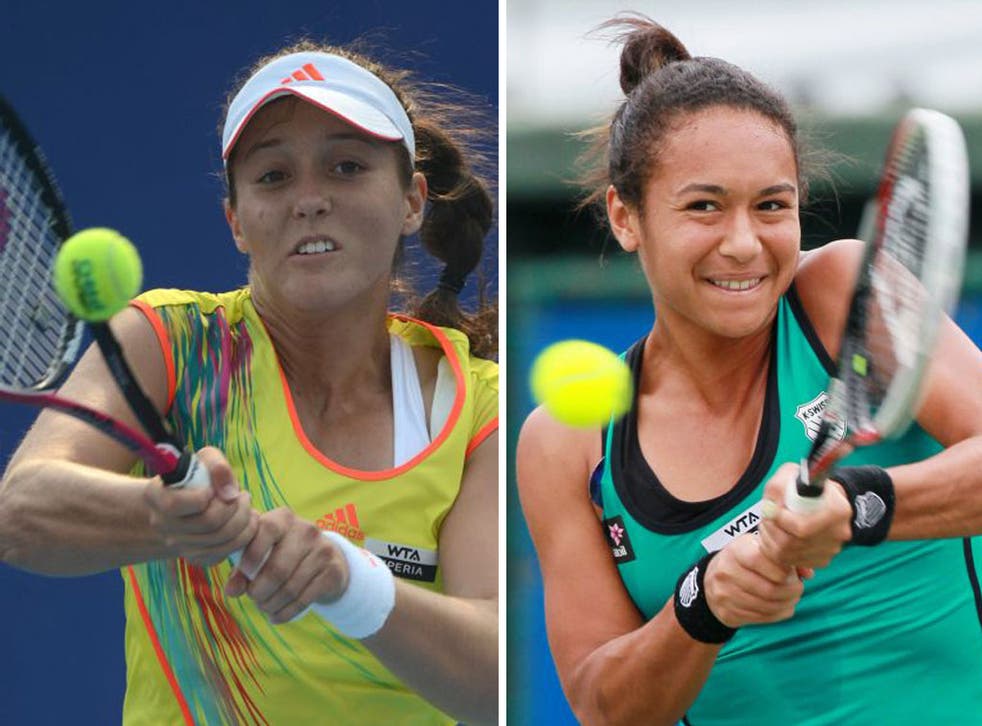 As Tim Henman and Greg Rusedski always said, having a compatriot as a rival can only be good for you. Heather Watson and Laura Robson, aged 20 and 18 respectively, have a closer friendship than Henman and Rusedski ever enjoyed, but their rivalry is already helping to drive them both to greater heights.
Robson was the first to win a junior Grand Slam title, at Wimbledon in 2008, with Watson following suit at the US Open. Robson was the first to reach a WTA final and now Watson has become the first to win a title. If both can continue to work hard and stay injury-free, there are many years of healthy rivalry ahead. While Robson appears to have the stronger game, thanks to her natural power, Watson's athleticism and fierce competitive spirit are huge assets. Besides, Justine Henin proved that you do not have to be an Amazon to succeed at the highest level.
Both have age on their side, with Robson the youngest player in the world's top 100. Most women do not peak until their mid or late-twenties in the modern game: Francesca Schiavone, Li Na and Sam Stosur have recently won their first Grand Slam titles late in their careers.
With Andy Murray going strong and with a strong group of teenage boys taking their first steps in the senior game, there are clearly exciting days ahead for British tennis. About time, too.
Register for free to continue reading
Registration is a free and easy way to support our truly independent journalism
By registering, you will also enjoy limited access to Premium articles, exclusive newsletters, commenting, and virtual events with our leading journalists
Already have an account? sign in
Register for free to continue reading
Registration is a free and easy way to support our truly independent journalism
By registering, you will also enjoy limited access to Premium articles, exclusive newsletters, commenting, and virtual events with our leading journalists
Already have an account? sign in
Join our new commenting forum
Join thought-provoking conversations, follow other Independent readers and see their replies