French Open finalist says racist abuse getting 'worse' despite AI software used to block social media comments
Sloane Stephens reached the final at Roland Garros in 2018 and triumphed in this year's first round on day 2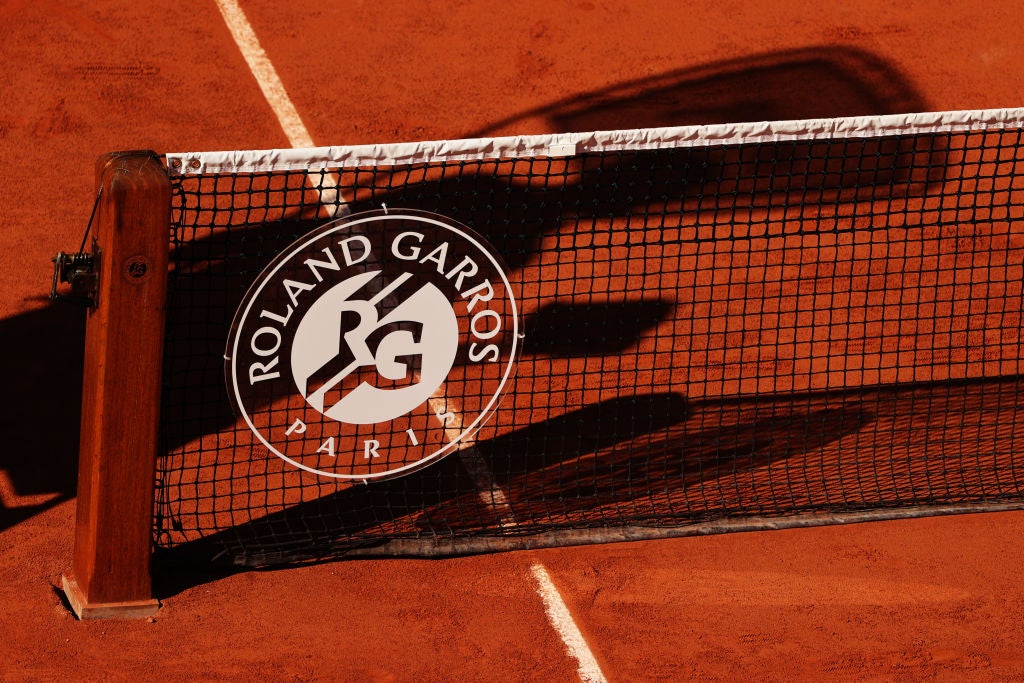 Racist behaviour directed at athletes is getting worse and even software designed to protect them from it has little impact, world number 30 Sloane Stephens said on Monday.
The American, speaking after her straight-sets victory over Karolina Pliskova in the French Open first round, said she had had to endure it her whole tennis career.
"Yes, it's obviously been a problem my entire career," said Stephens, who is Black. "It has never stopped. If anything, it's only gotten worse."
She did not go into specific details but said even software such as the one available for players at the French Open, which that is designed to block racist comments, could not stop it.
"I did hear about the software. I have not used it," Stephens said. "I have a lot of obviously key words banned on Instagram and all of these things, but that doesn't stop someone from just typing in an asterisk or typing it in a different way, which obviously software most of the time doesn't catch."
The software provided by organisers for the first time is able to identify and remove racist and other forms of hate speech, and the French Tennis Federation has made it available to all players at the tournament.
Using artificial intelligence, the software filters out abusive comments on social media platforms such as Twitter, Instagram and TikTok.
Tennis players, including greats Serena and Venus Williams, have been the targets of such abuse as have professional athletes in all sports, with Real Madrid soccer player Vinicius Jr. the most notable recent case.
He was on the receiving end of racist chants at Valencia's Mestalla stadium last week and his complaints about Spain and LaLiga not doing enough to fight racism sparked a worldwide wave of support and a national debate in Spain.
Tottenham Hotspur were working this month with the Metropolitan Police to investigate an allegation of racial abuse towards South Korean striker Son Heung-min.
Stephens said the racism had reached a worrying level.
"I mean, obviously when there is FBI investigations going on with what people are saying to you online, it's very serious," she said.
She did not say whether she was referring to a specific case.
"Obviously it's been something that I have dealt with my whole career. I think that, like I said, it's only continued to get worse, and people online have the free rein to say and do whatever they want behind fake pages, which is obviously very troublesome."
"It's something I have had to deal with my whole career and something I will continue to deal with, I'm sure. That's that."
Meanwhile, Stephens relished every moment she spent on her favourite court in the world as the she cruised to a 6-0 6-4 first-round victory over former world number one Pliskova on Monday to put down an early marker at Roland Garros.
The 30-year-old, runner-up in Paris five years ago, gave erratic Pliskova no chance on the main Philippe-Chatrier court, speeding through the first set in 49 minutes before the Czech recovered in the second.
But she kept piling up unforced errors -- 31 in total -- as well as half a dozen double faults, giving Stephens, ranked in the past as high as third in the world, the chance to race back from 4-3 down, break her twice and rattle off the next three games to seal victory.
"This is my favourite court in the world and I am super happy to be back," said Stephens, currently ranked 30th.
The American, who won her only Grand Slam at the 2017 U.S. Open, was also a quarter-finalist in Paris last year despite struggling for form.
Stephens came into the tournament in improving form on clay after winning her first WTA 125 event and reaching the semi-finals on clay in Rabat last week.
"To start like that on your favourite court and favourite surface is great. I wanted to get matches under my belt this year (before the tournament) and I was feeling confident," Stephens said.
Reuters
Join our commenting forum
Join thought-provoking conversations, follow other Independent readers and see their replies