Clay court king Rafael Nadal defeats Dominic Thiem in straight-sets to win his tenth Barcelona Open title
Nadal eased to a 6-4, 6-1 victory to win a record-extending 10th title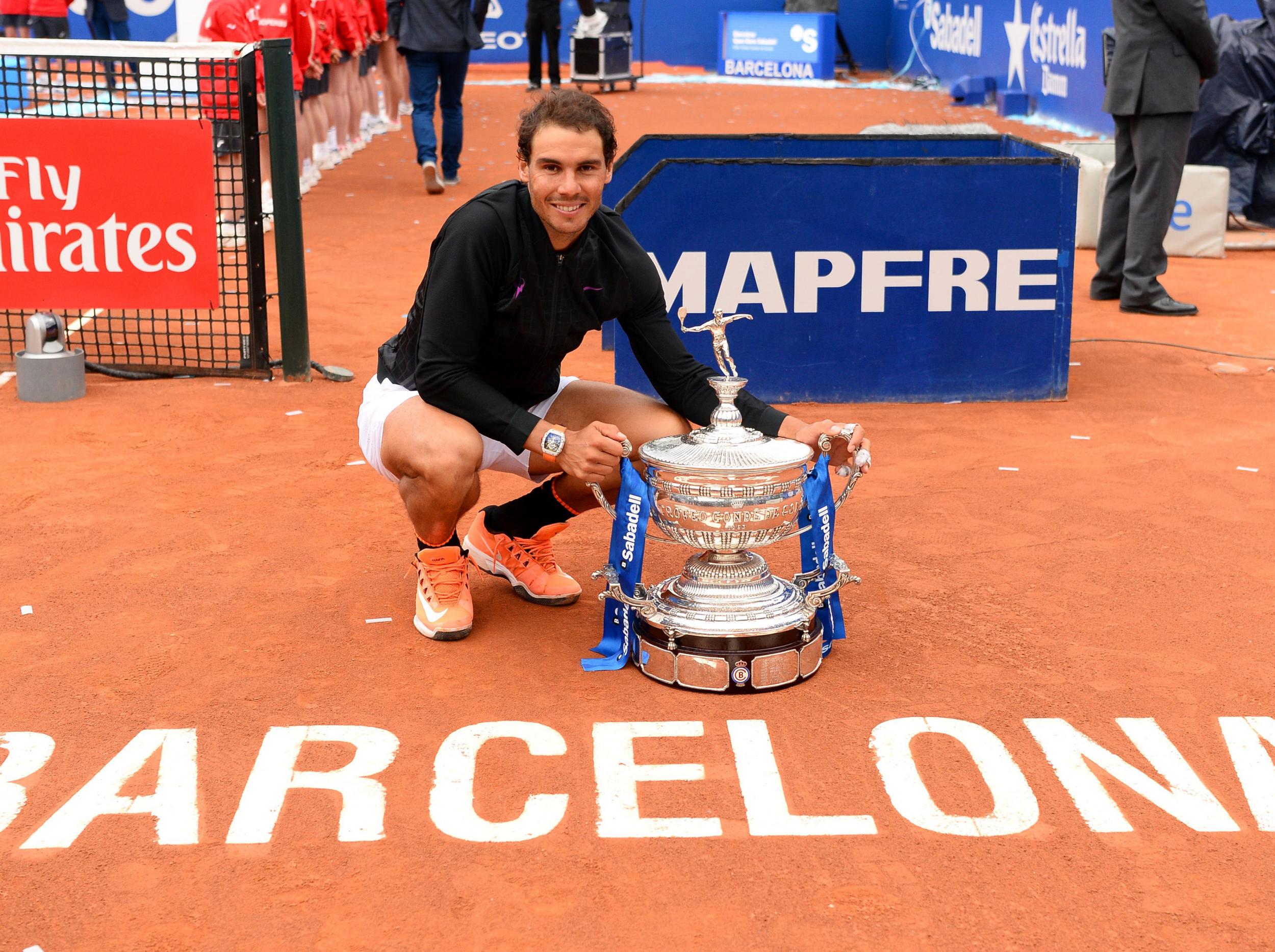 Rafael Nadal eased to a 6-4, 6-1 victory over Dominic Thiem on Sunday to win a record-extending 10th Barcelona Open title.
Nadal has been in superb form this season, finishing as the runner-up at the Australia Open and at the Miami Open, and dominating the start of the clay court season.
The Spaniard won a milestone title at the Monte Carlo Masters earlier this month, becoming the first man in the Open era to win the same ATP Tour event ten times, and has now repeated that feat in Barcelona.
Nadal will also attempt to win a tenth title at Roland Garros, and given his outstanding form on clay over the past few weeks he will undoubtedly be the favourite to lift La Coupe des Mousquetaires in Paris in little over a month's time.
He was never troubled by Thiem – who eliminated World No 1 Andy Murray in the previous round – easing to a straight sets win on the court that now bears his name.
"It means a lot to me to win 10 titles here in Barcelona as well," Nadal commented on court after his landmark triumph. "To win in Barcelona and Monte Carlo gives me a dream start to the clay season."
Thiem began the match well and the Austrian's prolonged baseline play caused Nadal a few problems early on. It took Nadal a few games to begin imposing himself and the overcast weather markedly slowed down the court, which was to Thiem's advantage.
Indeed, it was the 23-year-old who earned the first breakpoint of the match, but Nadal managed to save it and made Thiem pay for his profligacy: taking the first set by breaking his opponent in the 10th game of the set.
Nadal was then operating at very top of his game in the second set, forcing his opponent to repeatedly over-hit his forehead and cruising to a rapid 6-1 win. The win extended Nadal's record at the ATP World Tour 500 event to 53-3 and means he has now won 10 consecutive matches.
"I'm especially happy for these 10 victories in two tournaments that are as special to me as Monte Carlo and Barcelona, especially here as it's my club, and for the support of these incredible fans," Nadal told Spanish network TVE.
"It was vital for me to win the first set," he added. "It was difficult. I had a few more chances than him, but it was very even. It's a dream start to the claycourt season."
Thiem – who was looking for his second title on clay this season having won in Rio de Janeiro in February – paid tribute to Nadal after his defeat, the third time he has lost to the 14-time Grand Slam champion.
"First of all congrats to Rafa, 10 titles here and in Monte Carlo, it's unbelievable," he told a courtside reporter.
"I really enjoyed the week in Barcelona. There are worse things than to lose against the greatest player on clay ever.
"I enjoyed it even though I lost and I really hope I can come back in the next years."
Join our commenting forum
Join thought-provoking conversations, follow other Independent readers and see their replies