Roger Federer can return from injury to claim historic 18th Grand Slam title, says former coach Paul Annacone
The 35-year-old has been absent from tennis for the past six months after sustaining a serious knee injury at last year's Wimbledon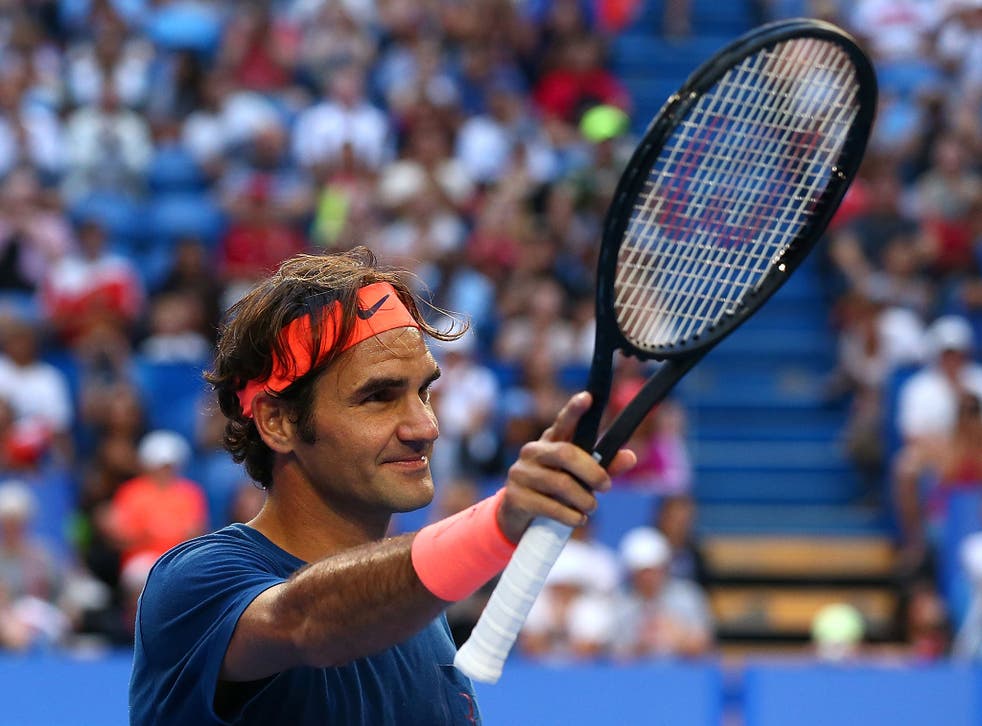 Roger Federer can return from his recent injury set back to secure his 18th Grand Slam, says former coach Paul Annacone.
The 35-year-old has been absent from tennis for the past six months after sustaining a serious knee injury at last year's Wimbledon.
Federer had already undergone knee surgery prior to Wimbledon before going on to miss May's French Open with a back problem.
It's been an injury-troubled 12 months for the Swiss, in which he played only 28 matches throughout the 2016 season, but Annacone backs his former player to recreate the sort of form which has seen him win 17 majors throughout his lengthy career.
"Last year was a very tough year for him and he still got to the semis of Wimbledon," Annacone said.
"There is no reason why he can't play at that level again."
The American coach believes Federer's best chance of another major title will come at SW19, where the player has triumphed seven times.
"When you look at his track record, particularly on grass, if he's healthy, it's going to be very difficult not to put him in the sentence as one of the favourites," he added.
"Again, it's about staying healthy, but I absolutely think he can contend for a major title."
Federer took a heavy fall in the fifth set of his semi-final match against Canada's Milos Raonic last July at Wimbledon.
The Swiss twice required treatment during the match before eventually succumbing to defeat.
But after a six month period of "extensive rehabilitation", the player has finally made his return to court.
He is currently competing in the Hopman Cup team event, Perth, alongside compatriot Belinda Bencic.
Annacone, who also coached 14-time major winner Pete Sampras and Britain's Tim Henman, believes Federer's extended absence could even serve to his advantage.
He added: "It's given him time to refresh and really get his body healthy.
"Six months isn't critical - it's not what I would call lethal. I know how hard Roger's worked and how professional and meticulous he is about his preparations.
"It is a challenge, but great players love challenges. I expect great things because he's a great player."
Federer's last victory in a tournament came in November 2015 - the Swiss Indoors - while the player has not won a major since Wimbledon 2012.
Having spent a total of 302 weeks as world No 1 throughout his career, Federer has since fallen to 16th in the rankings - his lowest position since May 2001.
As a result, the 35-year-old could face current No 1 Sir Andy Murray or defending champion Novak Djokovic as early as the fourth round of the Australian Open, which starts on 16 January.
"It's not ideal but I'm a glass half-full guy," Annacone remarked. "I would imagine if you talked to Andy or Novak they're not going to want to be playing Roger in the round of 16 or third round either.
"I was with Pete Sampras when he won his 2002 US Open. He hadn't won an event for 26 months. With these great players, you just don't know what they're capable of. The rules don't apply - they're merely suggestions."
Register for free to continue reading
Registration is a free and easy way to support our truly independent journalism
By registering, you will also enjoy limited access to Premium articles, exclusive newsletters, commenting, and virtual events with our leading journalists
Already have an account? sign in
Register for free to continue reading
Registration is a free and easy way to support our truly independent journalism
By registering, you will also enjoy limited access to Premium articles, exclusive newsletters, commenting, and virtual events with our leading journalists
Already have an account? sign in
Join our new commenting forum
Join thought-provoking conversations, follow other Independent readers and see their replies