Serena Williams revealed pregnancy news by mistake with accidental Snapchat post
The world number two and 23-time Grand Slam winner also revealed she only found out she was pregnant two days before the Australian Open in January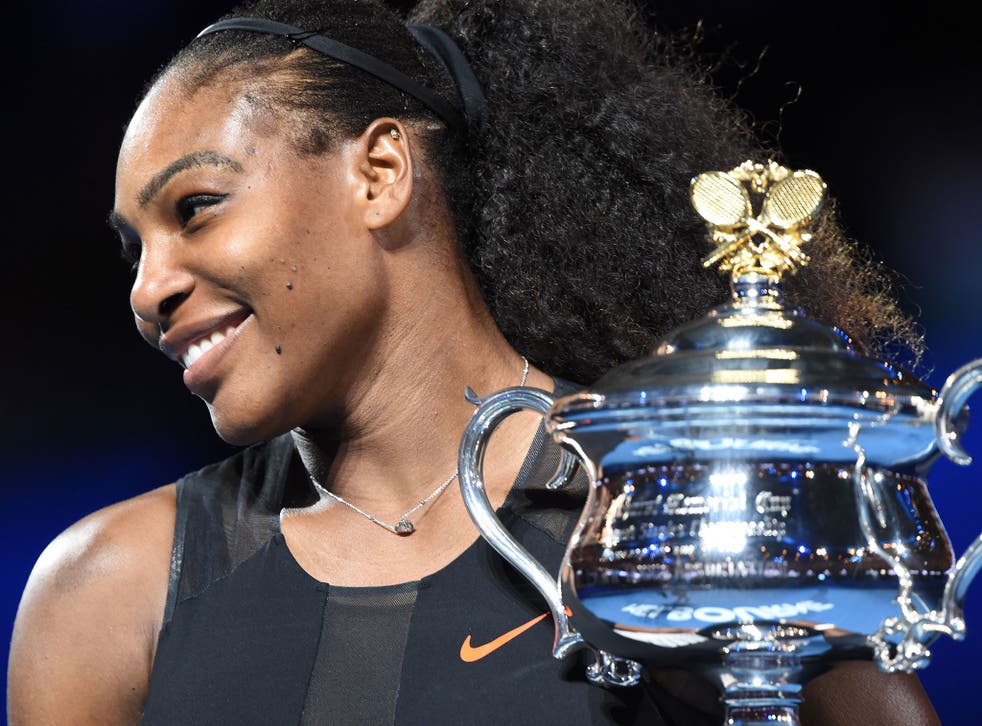 Serena Williams has admitted she revealed the news she is pregnant by accident.
The world number two revealed she was 20 weeks pregnant earlier this week and only found out two days before the Australian Open in January, a tournament she would go on to win, a 23rd Grand Slam title of her glittering career.
The American unveiled the news on Snapchat but says she did so by complete mistake.
"I was just saving them [for myself]" she said. "I've been so good about it, but this was the one time it slipped."
Williams, who is set to give birth in August, beat sister Venus in the final and says she has no intention to walk away from the game
"I definitely plan on coming back. I'm not done yet," she added.
"If she's [Venus] still playing, I know I can play. This [motherhood] is just a new part of my life. My baby's going to be in the stands and hopefully cheering for me."
Williams made the headlines for other more unsavoury reasons earlier this week after an uninitiated slur from Romania Fed Cup captain and former world number one Ilie Nastase.
The 70-year-old coach spoke about Williams' unborn child saying: "Let's see what colour it has. Chocolate with milk?" ahead of the tie with Great Britain.
Fed Cup tie in Romania descends into chaos after Nastase tirade
Williams responded to the remarks through a post on her Instagram account.
"It disappoints me to know we live in a society where people like Ilie Nastase can make such racist comments towards myself and unborn child, and sexist comments against my peers," she wrote.
Join our new commenting forum
Join thought-provoking conversations, follow other Independent readers and see their replies