Street dogs used to retreive balls for players at Brazil Open
The dogs retreived loose tennis balls during Roberto Carballes Baena and Gastao Elias' exhibition game
Mark Critchley
Tuesday 01 March 2016 16:32 Comments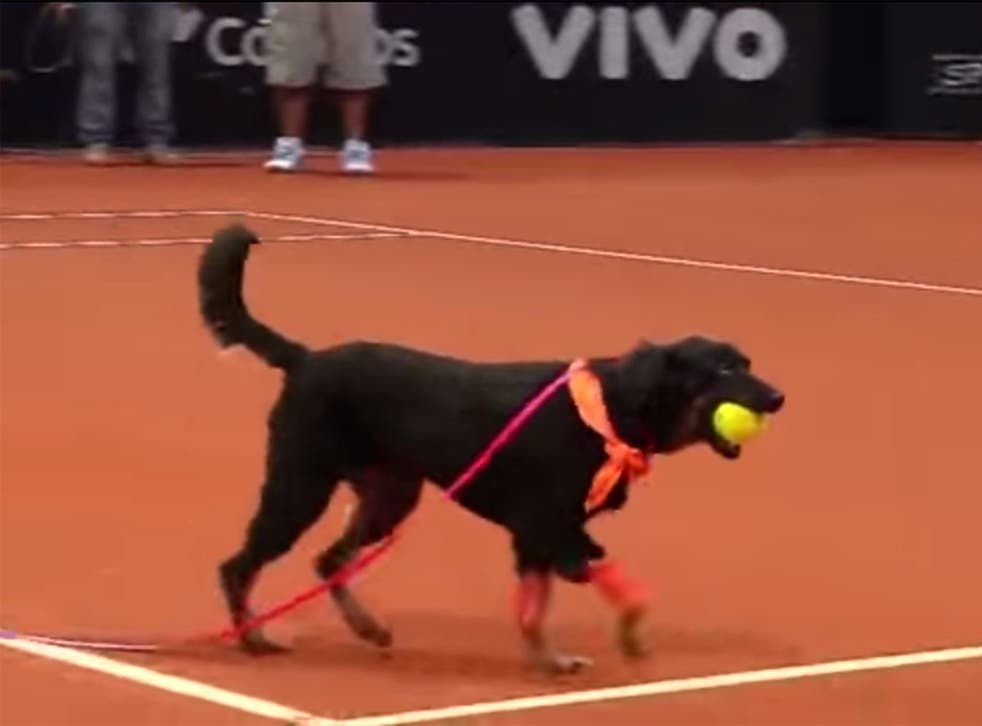 Four shelter dogs recused from the favelas of Sao Paolo were used as 'ball dogs' for a tennis match at last week's Brazil Open.
The dogs 'played fetch' during Roberto Carballes Baena and Gastao Elias' exhibition game, chasing after loose balls and eventually returning them back to players after a little light encouragement.
They were specially trained by Andrea Beckert from the Association of Animal Wellbeing, who hoped that the stunt will prove that old, untrained dogs can be taught new tricks.
"These are dogs that were mistreated. We have to make them adapt, feel the environment, the court, the noise of the balls and the noise of the people," she told the Associated Press.
"We want to show that abandoned dogs can be adopted and trained," Beckert added. "After all, it's not easy to get a dog to only pick up the lost balls, and then to give them up!"
Beckert's association currently shelters 1,200 dogs and hopes to raise awareness around animal mistreatment through their 'ball dog' initiative.
Register for free to continue reading
Registration is a free and easy way to support our truly independent journalism
By registering, you will also enjoy limited access to Premium articles, exclusive newsletters, commenting, and virtual events with our leading journalists
Already have an account? sign in
Join our new commenting forum
Join thought-provoking conversations, follow other Independent readers and see their replies