Tennis funds frozen despite Andy Murray's success
Decision by sport's ruling body is 'elitist' and 'incomprehensible' say coaches and local clubs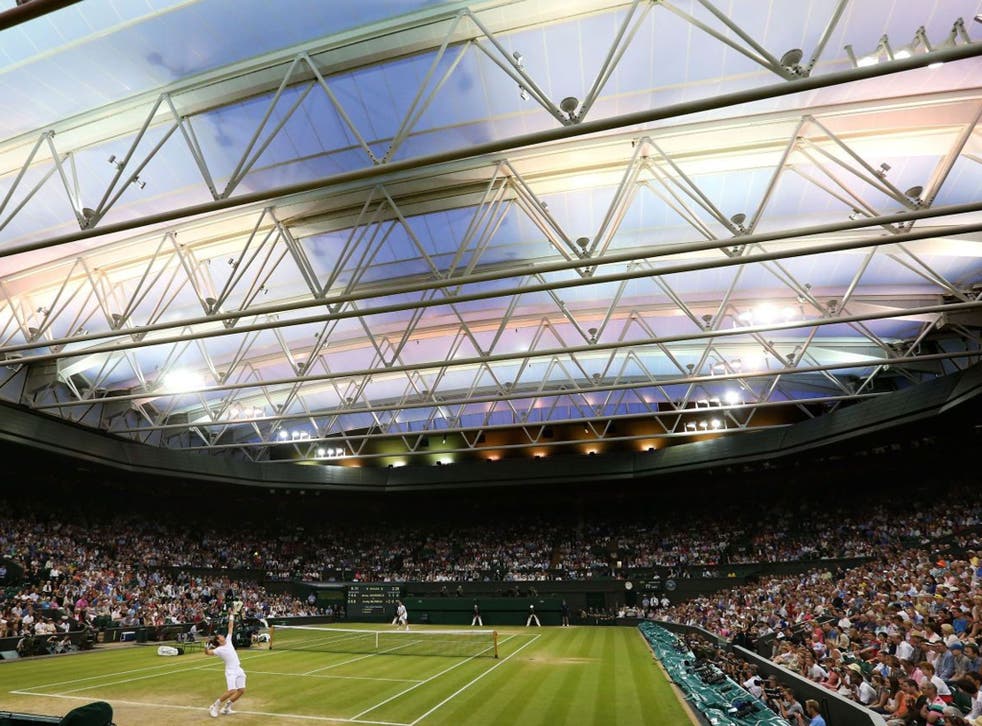 The Lawn Tennis Association (LTA) is set to announce a two-year funding freeze for grassroots projects just as clubs are bursting at the seams and desperate to capitalise on Andy Murray's Wimbledon triumph.
As LTA chief executive Roger Draper steps down from his £640,000-a-year post tomorrow at the end of a controversial five-year reign at the top of the game's governing body, documents circulated earlier this month warn that the highly contentious move is on its way.
Instead of awarding capital grants to clubs around the country, the LTA will announce that any club wanting to expand or improve its infrastructure will receive only an interest-free loan. Coaches and club chairmen said the move was incomprehensible at a time when interest in tennis was unprecedented.
Sources told The Independent on Sunday that the LTA is prioritising the elite game over grassroots tennis.
The source said: "There is only a certain amount of money at the LTA and something has to give, but it will be a shame if grassroots projects are being hit at a time when we all want to capitalise on the interest around the UK after Andy's fantastic year."
Westward Ho! Tennis Club in Bideford, Devon, currently has four outdoor courts and has been trying to expand for several years. Chairman Martin Morris said his club has been inundated with juniors wanting to take up the game.
Four years ago the club was promised a £500,000 LTA grant to help it expand, but by the time it secured planning permission this year the LTA's offer had changed to a £200,000 interest-free loan, leaving the club's plans in the balance.
Now Westward Ho! has applied for a £300,000 grant from Sport England, which, Mr Morris said, had been "very helpful".
"We have 120 juniors at the club and are really struggling to get them coaching on a weekly basis," he added. "I know the LTA wants to increase participation but I'm not sure how they are going about it."
Mr Draper has been criticised for focusing on improving the LTA's commercial base while neglecting the grassroots. Since 2008, despite annual revenues of more than £60m, the number of adults playing the game at least once a week has fallen from 487,500 to 424,300, according to Sport England. Last December, when it announced a public funding round worth £7.1m a year to the LTA, Sport England said a further £10.3m award would be halted unless participation improved within 12 months.
Mike Downey, the current head of Tennis Canada, was announced last week as Mr Draper's successor. The 56-year-old Canadian takes up his role in January with a starting salary of £300,000 and possible further bonus payments that could reach £90,000 a year. He led a successful participation drive in Canada, increasing the number of regular players on public courts by around 30  per cent over the past six years.
Federation Cup coach Judy Murray, the Wimbledon champion's mother, has been a passionate advocate of improving grassroots tennis and has called on the LTA to introduce more "free courts" around the UK to widen the game beyond what she called its "middle-class and elitist" base. Mrs Murray would like to see elite coaches working with children at the very earliest stage: "Your role model is one thing but you're only as strong as your grassroots, which is the issue we're finding now."
Asked about the funding freeze, a spokesman for the LTA said: "The Lawn Tennis Association is writing a new facility strategy and, until this has been agreed and published, the LTA will be investing funding into areas of high population and latent demand for tennis, for facilities that can demonstrate how they will get more people playing more often."
Register for free to continue reading
Registration is a free and easy way to support our truly independent journalism
By registering, you will also enjoy limited access to Premium articles, exclusive newsletters, commenting, and virtual events with our leading journalists
Already have an account? sign in
Register for free to continue reading
Registration is a free and easy way to support our truly independent journalism
By registering, you will also enjoy limited access to Premium articles, exclusive newsletters, commenting, and virtual events with our leading journalists
Already have an account? sign in
Join our new commenting forum
Join thought-provoking conversations, follow other Independent readers and see their replies