Tennis match-fixing scandal: Two top-20 player among names who should be investigated, says Italian prosecutor
Roberto di Martino has carried out a two-year investigation into alleged match-fixing in tennis that involves over two dozen leading names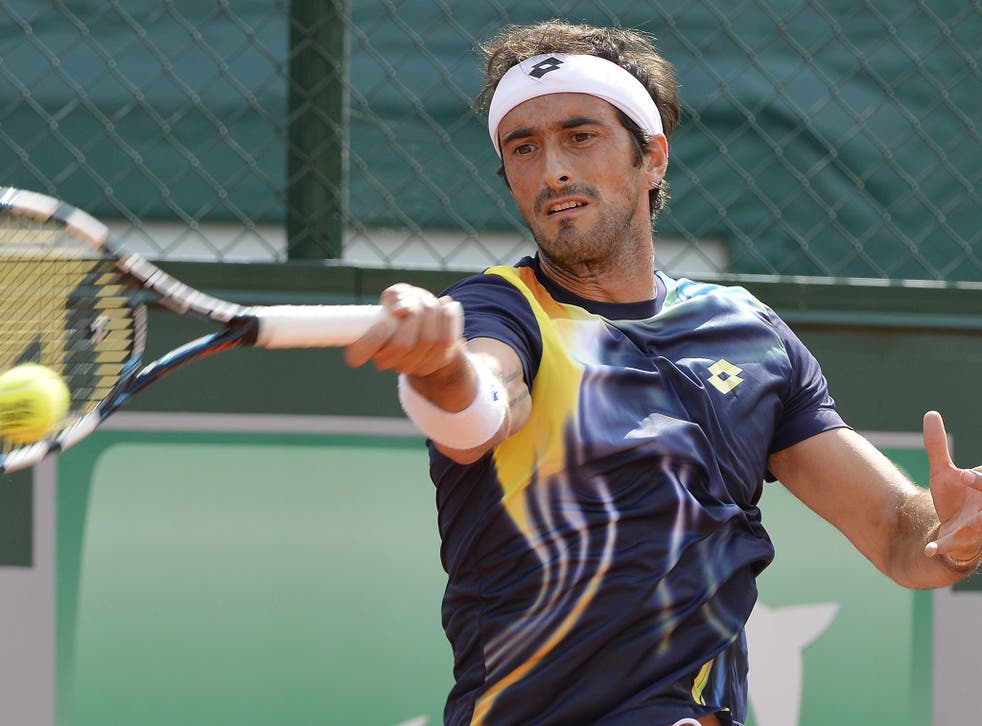 Two of the current top 20 tennis players should be investigated for links to match-fixing groups, an Italian prosecutor has claimed.
Roberto di Martino says that more than two dozen leading players should be investigated after their names appeared in evidence obtained from gamblers suspected of match-fixing.
Two Italian players have already been investigated and charged by authorities, with Italian players Potito Starace and Daniele Bracciali issued lifetime bans, later reduced to 12 months by the Italian Tennis Federation on appeal.
Speaking to the BBC and Buzzfeed News as part of their investigation into widespread match-fixing in the sport , Di Martino called on tennis authorities outside of Italy to do more to investigate match-fixing allegations, and added that the Tennis Integrity Unit [TIU] should look to follow up on the seized evidence even if they involve leading names in the sport.
"Surely if these foreign players were Italian, they would certainly have been at least questioned," Di Martino said. "They should have provided some explanations.
"Interestingly, they are not so-called second-tier tennis players, but also players of some importance."
Di Martino has conducted a two-year inquiry into suspected match-fixing in tennis, with the evidence in question obtained by analysing internet chat logs and phone call recordings held between players and gamblers.
Despite admitting that he had "concrete evidence" that Starace was guilty of match-fixing in two separate games held in Barcelona in 2009 and 2011, Di Martino would not name the other players that he suspected of match-fixing.
Both Starace and Bracciali are due to appear in court in May, having denied charges of conspiracy to commit sports fraud after being accused of fixing matches between 2007 and 2011 for up to €50,000 [£38,000].
Matches played at Wimbledon and the French Open are also suspected of being corrupt, but despite the TIU being sent the evidence that contained two top-20 ranked players, Di Martino revealed that they were only interested in taking action against the Italian players on the list.
Buzzfeed News revealed that at least 37 players are referenced in Di Martino's evidence, with just eight of those being Italian and 29 having ranked inside the top 50 at some point in their careers.
"The international aspect seems more problematic than a situation involving a few Italian players," he added.
"It would be possible to identify, possibly hit, many foreign players who definitely are part of this system."
Di Martino continued: "I do not understand why there was no real initiative by the integrity unit to establish if there was something dirty behind this," he said.
Register for free to continue reading
Registration is a free and easy way to support our truly independent journalism
By registering, you will also enjoy limited access to Premium articles, exclusive newsletters, commenting, and virtual events with our leading journalists
Already have an account? sign in
Register for free to continue reading
Registration is a free and easy way to support our truly independent journalism
By registering, you will also enjoy limited access to Premium articles, exclusive newsletters, commenting, and virtual events with our leading journalists
Already have an account? sign in
Join our new commenting forum
Join thought-provoking conversations, follow other Independent readers and see their replies