Tennys Sandgren deletes hundreds of tweets before denying far-right sympathies at Australian Open
Australian Open 2018: The American is enjoying a dream run in Melbourne but his political views have come under fire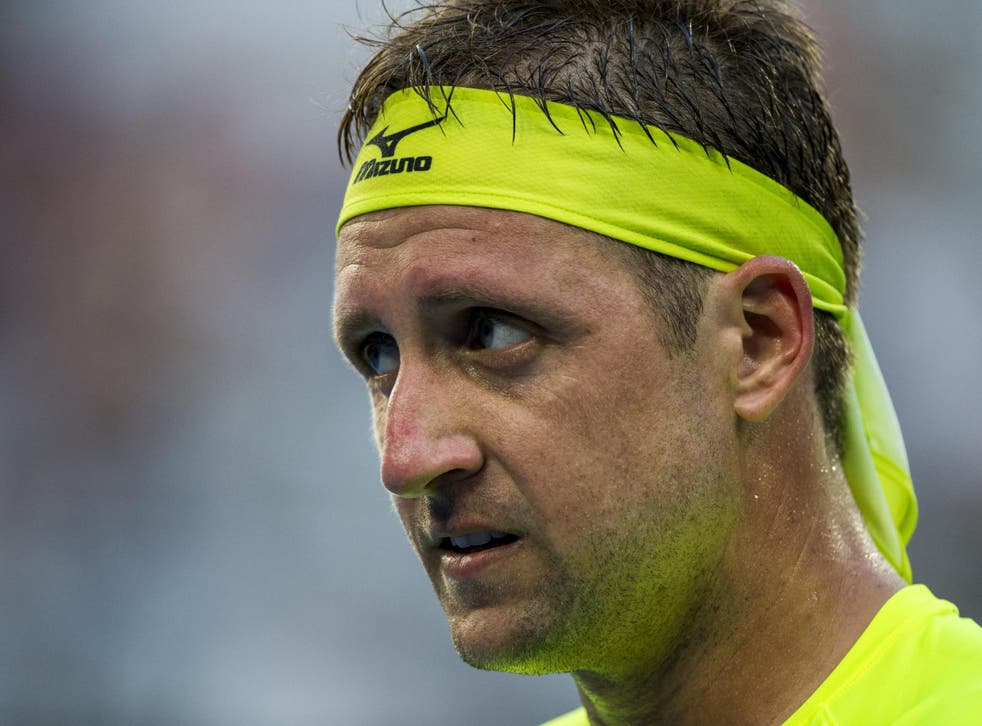 American tennis player Tennys Sandgren has deleted 18 months' worth of tweets and denied he is a far-right sympathiser, after his political views came under scrutiny at the Australian Open.
The 26-year-old is enjoying the finest run of his career at the Grand Slam, and beat fifth seed Dominic Thiem in a thrilling five-set marathon on Monday to book his spot in the quarter-finals of the tournament.
After his victory, Sandgren was asked about his social media presence, including his support for President Donald Trump and Nicholas Fuentes, a Boston University student who attended the white supremacist rally in Charlottesville in which a protestor was killed.
And by Tuesday morning Sandgren had deleted hundreds of tweets, including a debate with former tennis player James Blake on racial injustice and messages supporting Brexit.
But he still follows a number of controversial figures, including the former English Defence League leader Tommy Robinson.
Sandgren had earlier denied supporting the alt-right movement, although he conceded he found some of the contest "interesting".
Australian Open - in pictures

Show all 64
"Who you follow on Twitter I feel doesn't matter even a little bit," he said. "What information you see doesn't dictate what you think or believe. To say, well, he's following X person so he believes all the things that this person believes, I think it's ridiculous.
"That's not how information works. If you watch a news channel, you wouldn't then say that person who is watching the news channel thinks everything that news channel puts out.
"I'm not concerned about it. And I don't think any kind of engagement in that way dictates that you then are right in there with that particular person. I don't think it works that way.
"I find some of the content interesting. But no, I don't (support it), not at all. As a firm Christian, I don't support things like that. I support Christ and following Him. That's what I support."
Sandgren next plays Hyeon Chung, who upset former champion Novak Djokovic in the fourth round, for a place in the last four of the tournament. He had previously never won a match at a Grand Slam.
Join our new commenting forum
Join thought-provoking conversations, follow other Independent readers and see their replies