US Open 2014: Serena Williams vs Ekaterina Makarova match preview
A look ahead to the women's semi-final match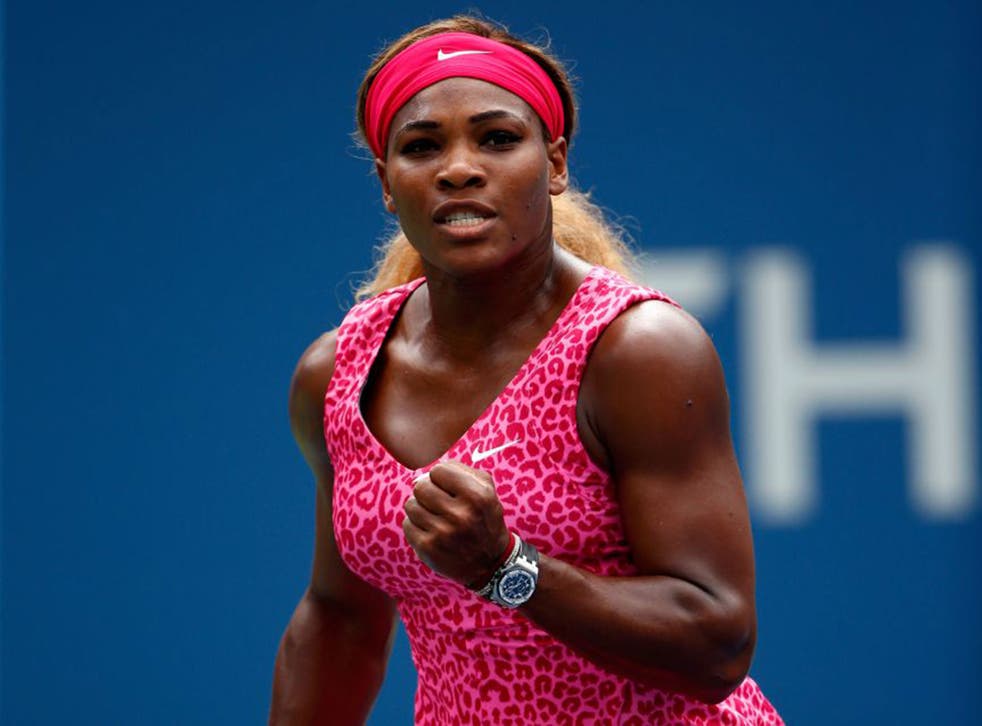 With all odds in favour of Serena Williams not only to win her semi-final encounter against Ekaterina Makarova, but also the entire tournament; the Russian's time left in the tournament seems short lived.
Makarova, ranked 18, has been on top of her game at Flushing Meadows this year not only breaking into the world top 20 for the first time in her career but also reaching her first singles Grand Slam semi-final.
Makarova has had a flawless route to the semi-final beating more successful players like Eugenie Bouchard or Victoria Azarenka, all without dropping a set. Nevertheless, Serena has played the same flawless tennis to earn her spot in the semi-final, but she is yet to face a top-10-opponent. And she won't, as she is the only one still in the tournament.
Makarova will have to silence Serena's dominant serve if she looks to get anywhere near beating the world number 1. With the second fastest serve in the tournament (122mph), and the second most aces (23), Serena's serve could prove to be the edge she needs to defeat the in-form Russian.
Ironically, if Makarova wins she will be the first female player to reach both singles and doubles final at the same event since Serena William's won her singles and doubles finals at Wimbledon in 2012.
The winner will face either Shuai Peng or Caroline Wozniacki in the US Open final.
START: Friday, Arthur Ashe Stadium, not before 8.45pm (UK time)
PAST MEETINGS:
2014-Dubai (Hard) Williams won 7-6 6-0
2012- US Open (Hard) Williams won 6-4 6-0
2012- Australian Open (Hard) Makarova 6-2 6-3
STATS…
Williams is only the third player ever to accomplish a career Grand Slam (Winning all the Grand Slams in a calendar year) in singles and doubles.
Serena is also the only player ever; male or female, to complete a career golden slam (all Grand Slams + Olympic gold) in both singles and doubles.
Makarova already has two Grand Slam titles (French Open doubles, and US Open mixed doubles), but has never made it to a Grand Slam singles final.
Serena's career prize money is the highest ever for women's tennis, and fourth highest overall (men's included). Serena has $56,897,689 in career prize money, 10 times more than Makarova's $5,413,601.
Makarova has 105 unforced errors in the tournament, and 107 winners; Serena has 79 unforced errors and 105 winners.
Makarova only turned pro in 2004, nine years after Serena turned pro; yet Makarova has been defeated seven times in total at the US Open to Serena's nine.
In addition, Makarova has lost 140 matches over her professional career, to Serena's 114.
ODDS…
Williams to win 1.16
Makarova to win 7
TV: Sky Sports 3
Join our new commenting forum
Join thought-provoking conversations, follow other Independent readers and see their replies