US Open: Kyle Edmund ready for last big push as British No 1 bids to end season on a high
This year has already seen the British No 1 play in his first Grand Slam semi-final, reach his first tour-level final and achieve his highest position in the world rankings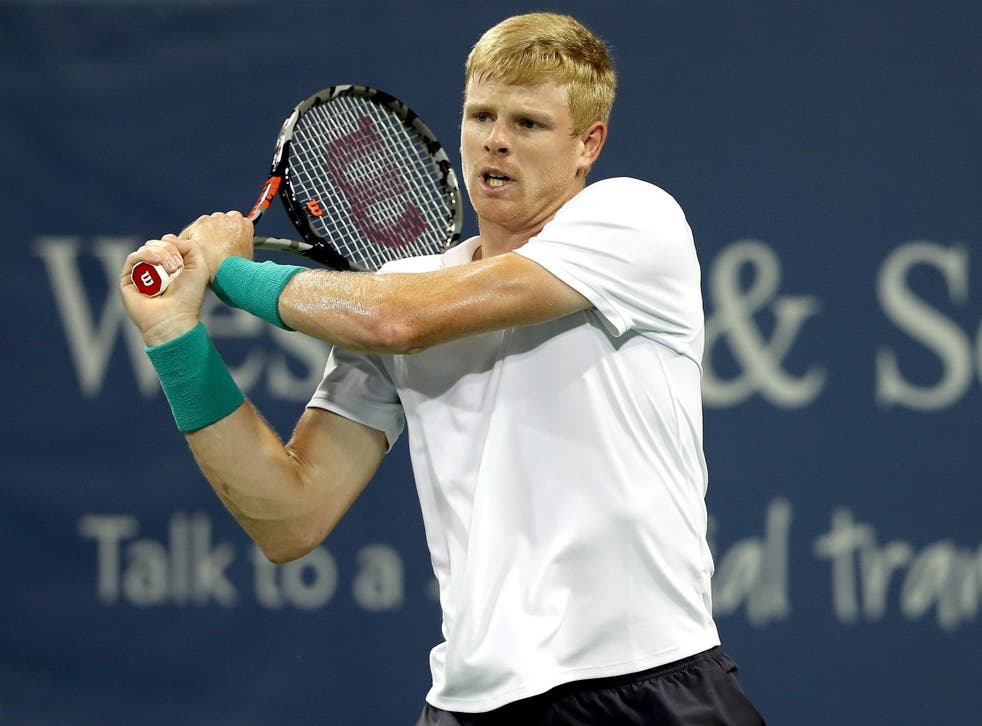 The last few weeks may not have gone quite as he would have hoped, but Kyle Edmund has exciting times ahead of him. This year has already seen the British No 1 play in his first Grand Slam semi-final, reach his first tour-level final and achieve his highest position in the world rankings, while the next month is full of further opportunities.
Edmund starts his US Open campaign here on Monday against Paolo Lorenzi, will hope to be heading to Glasgow for Britain's Davis Cup tie against Uzbekistan once his New York campaign is over and will then go to Chicago for his Laver Cup debut the following week.
"That's the tennis calendar," Edmund said here on Sunday as he looked ahead to a hectic few weeks. "You've got to look after yourself. It'll be busy but it's sort of the last push towards the end of the year.
"I've had the best year of my career, started the year really well so, as a professional, it's important to finish the year properly and not let it fade away. The key to being a good tennis player is having a consistent year."
Asked if Andy Murray's return to competition eased the weight of expectation on his own shoulders, Edmund said: "The expectations and pressure is what you put on yourself. I want to do well whether Andy is playing or not.
"But from a friendship point of view it's great to see him back and having more British players playing is good, so it's a healthy situation and it will be interesting to see how he does."
Although his own form has fluctuated during the north American hard-court season, Edmund is looking forward to competing here.
"There's always that big build-up and nice feeling before the tournament when you know you're going to play a Slam," Edmund said. "This one particularly I've had a decent record at. In juniors I had some good results and in the last two years I've won matches here and got to the fourth round and the third round.
"I like the conditions, the courts, the way they play, the speed and how they benefit my game, so in that sense it's nice to be back. With my form, coming in I would have liked to have won more matches definitely."
Although the 23-year-old Briton reached the quarter-finals at Winston-Salem last week, he won only three games in losing to Steve Johnson. However, Edmund insisted: "Each week I've been getting better and better. Last week was nice to play three matches, get some match hours in the legs, especially with the five sets here."
The world No 16 wants to play in Glasgow in the Davis Cup but admitted that his participation might depend on how he fares here. The tie starts just five days after the end of the US Open.
However, inclusion in Europe's Laver Cup team alongside the likes of Roger Federer and Novak Djokovic is a particularly exciting prospect.
"When I got asked, it was a really nice privilege because it's such an elite event and there are only six players," Edmund said. "You know they're going to pick the top guys. I'm sure the reason I've been picked is because some of the top guys didn't decide to play, because I'm definitely not top six in Europe because it's so strong.
"But obviously as you go down the list, I was one of them there, and to put myself in a position to be asked is a really nice thing with how my ranking's gone up this year."
He added: "My team-mates are all pretty much top 10, so it shows the high standard you're going to play. To play at an elite event like that is always exciting. After watching last year, what I really liked was how seriously it was taken. The players were really into it."
Join our new commenting forum
Join thought-provoking conversations, follow other Independent readers and see their replies