Tennis commentator Doug Adler axed from ESPN's Australian Open coverage after Venus Williams 'gorilla' comment
Doug Adler has apologised for his comments, but claims he was comparing Williams's style to 'a guerrilla'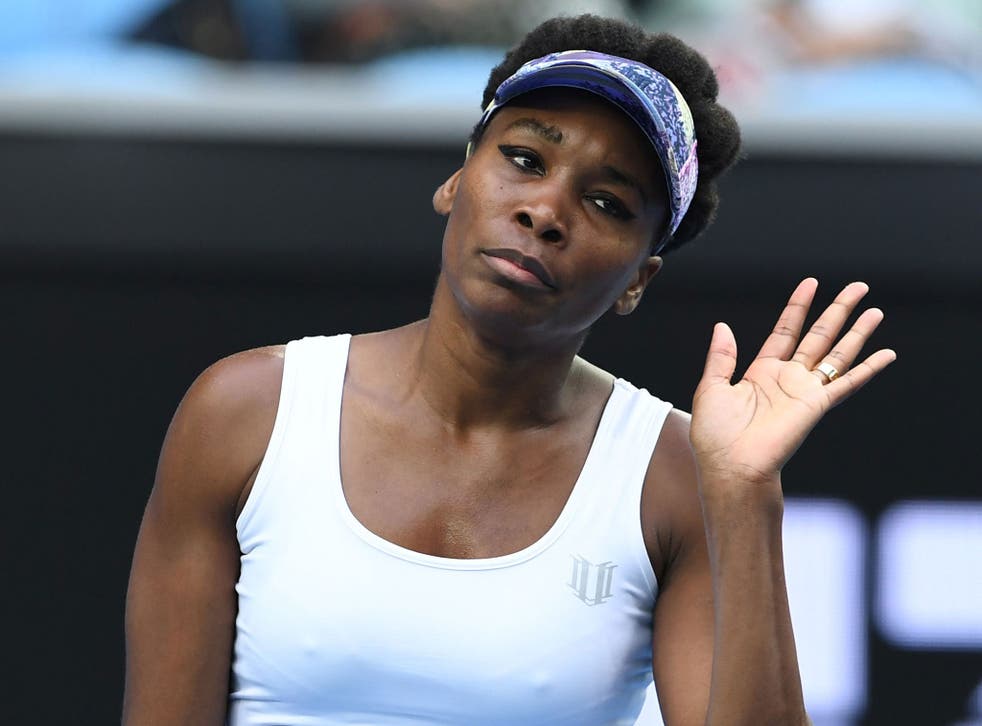 A former tennis player has been stood down by American television broadcaster ESPN after he appeared to say seven-time Grand Slam champion Venus Williams was playing with a "gorilla effect".
Doug Adler, a former tennis professional who played between 1979 and 1981, made the controversial remarks during Williams's second round Australian Open victory over Stefanie Voegele on Wednesday, and has since been removed from his role in Melbourne by ESPN for the remainder of the tournament.
Adler has since apologised, and claimed that he was using the word as "guerrilla", a term used when describing freedom fighters or rebel groups.
In a statement released ahead of Williams's third round victory over Duan Ying-Ying on Friday, ESPN said Adler "should have been more careful in his word selection".
"During an Australian Open stream on ESPN3, Doug Adler should have been more careful in his word selection," the statement read. "He apologised and we have removed him from his remaining assignments."
13th-seed Williams, an African-American, was keen to play down to controversy despite Adler receiving widespread criticism on social media.
"All I can say is it's been a wonderful, wonderful career for me full of positives," Williams said after Friday's 6-1, 6-0 victory over Duan that sees her through to the fourth round where she will face world number 181 Mona Barthel of Germany.
"That's what I focus on. I mean, what else can I do? It's a beautiful life. That's how I feel about every single thing.
"I pay attention and address situations that are noteworthy. That's been my past record, clearly."
Williams could face her sister, Serena Williams, in the final at the Australian Open, with the pair not able to meet before next Saturday's showcase match. She has never won the title in Melbourne during her illustrious career, with all seven of her Grand Slam wins coming at either Wimbledon or the US Open.
Join our new commenting forum
Join thought-provoking conversations, follow other Independent readers and see their replies