Meldonium: Maria Sharapova tests positive for banned substance after taking drug for 10 years, but what is it?
Sharapova revealed she failed a drug test at the Australian Open and will be provisionally banned by the ITF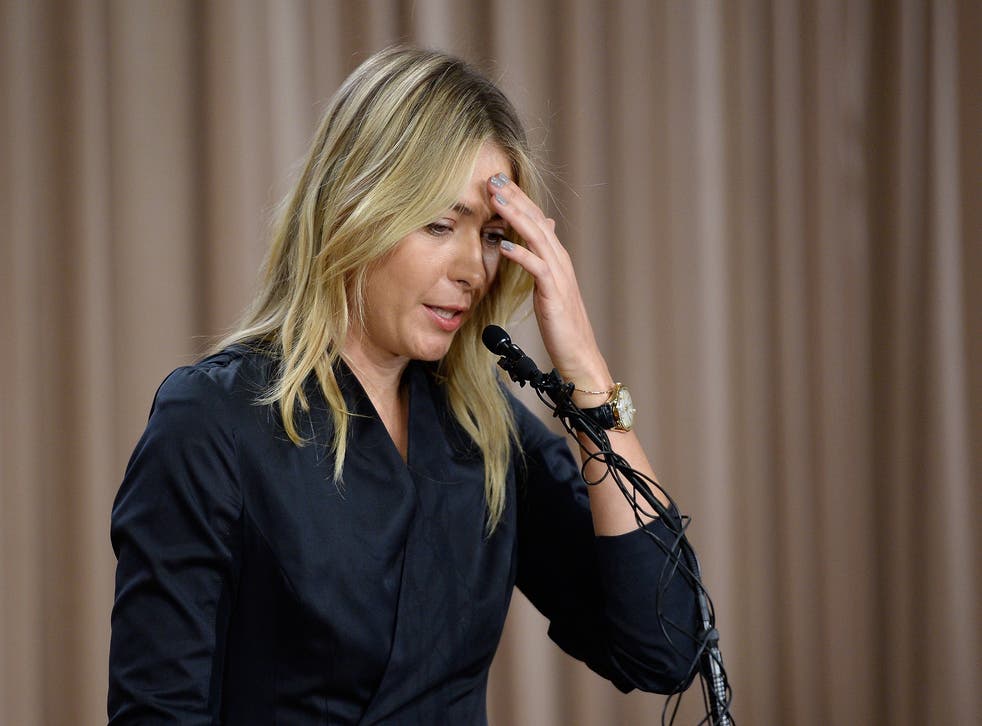 Maria Sharapova revealed on Monday night that she has tested positive for a banned substance called meldonium, having taken the drug knowingly for the past decade.
The Russian tennis star had taken meldonium to help with her ill health, having first been advised to take the drug by a family-approved doctor in 2006 when it was not on the World anti-doping agency's banned substances list.
However, Wada outlawed meldonium on 1 January 2016 and informed all athletes via email of the changes for the year, which Sharapova admitted neither her nor her team had checked before the Australian Open this year.
The International Tennis Federation [ITF] confirmed that Sharapova failed the drug test on the same day as her quarter-final defeat by Serena Williams in Melbourne, and she was informed of the failed test via letter last week.
Meldonium is a metabolic modulator that aids blood flow and is used to treat patients suffering from heart failure and cardiac issues. While it is used to treat cardiac and vascular diseases, it was found to have a positive influence on healthy athletes given it can increase endurance and aerobic capabilities, with Wada finding evidence that it had been abused for that purpose.
Maria Sharapova's career defining moments

Show all 25
Despite taking meldonium for a decade, Sharapova will only be deemed to have been breaking Wada's regulations since it was banned at the start of the year, though she did compete with the substance in her body at the Australian Open in January.
Sharapova fails drug test
Sharapova has not played since her quarter-final exit in Melbourne, having been replaced in Russia's Fed Cup team and withdrawn from the BNP Paribas Open at Indian Wells in order to fully recover from an injury to her left forearm, which she confirmed is still hampering her.
The ITF will now rule on Sharapova's case to determine whether she will serve a lengthy ban, having already provisionally suspended her with effect from the 12 March.
Join our new commenting forum
Join thought-provoking conversations, follow other Independent readers and see their replies