Why tennis establishment shunned Fred Perry, Britain's previous Wimbledon men's winner in 1936
Liam O'Brien
Sunday 07 July 2013 18:06 Comments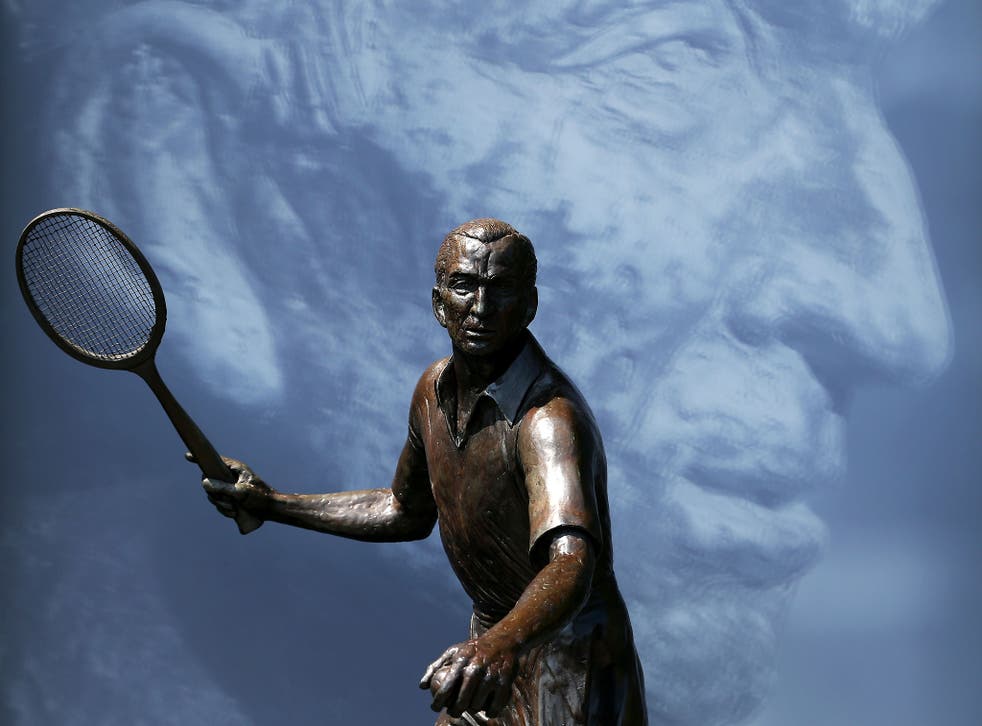 When Andy Murray was asked, prior to the final, what Fred Perry might have told him going into the biggest match of his life, Murray quipped: "Why are you not wearing my kit?"
Perry's name is synonymous with sportswear, especially the iconic polo shirt that launched in 1952. But he was, until today, Britain's last Wimbledon champion.
Born in Stockport in 1909, he was the world number one for three years, taking in four Davis Cup wins for Britain and eight major singles titles - including three Wimbledon championships between 1934 and 1936.
However, in a game still ruled by the middle classes, Perry's working class roots meant he was not quite as popular among British tennis fans as you might expect.
He was known as an upstart, and his ruthless ambition on the court came as something as a shock to spectators accustomed to more gentlemanly displays. A quick mover, he had an all-court game and hit a mean 'early-ball' running forehand.
When he won his first title against the Australian Jack Crawford - comfortably, with a score of 6-3 6-0 7-5 - he overheard a Wimbledon committee member saying it was a day "when the best man didn't win".
His All England Club member's tie, the acknowledgement of his Wimbledon win, was dropped over the back of his seat in the dressing room. There was no word of congratulations, and the incident still irked him late into his life. "Instead of Fred J Perry the champ I felt like J Fred Muggs the chimp," he said. "The Perry balloon was certainly deflated."
Perry's off-court activities were just as notable as his tennis. He dated Marlene Dietrich, teaching her to play tennis "with great patience and lots of little passionate hugs, punctuated with rapid kissing between flying balls," according to her daughter Maria Riva.
He dated Jean Harlow and Loretta Young, played tennis with Charlie Chaplin and Groucho Marx at the Beverly Hills Club, and became close with Bette Davis to the extent they were "not exactly family, but almost".
At the end of 1936, he left Britain to join a professional circuit in the USA. It meant he could make money from tennis, but he could no longer play what was at the time an amateur tournament at Wimbledon.
After the Second World War, he coached and commentated, as well as building his eponymous clothing brand. Towards the end of his life, he was accepted back into the tennis fold and in 1984 a bronze statue was erected at the All England Tennis Club to commemorate the 50th anniversary of his first Wimbledon title.
Perry died in 1995 at the age of 85. He was in Melbourne at the time, attending the Australian Open
Register for free to continue reading
Registration is a free and easy way to support our truly independent journalism
By registering, you will also enjoy limited access to Premium articles, exclusive newsletters, commenting, and virtual events with our leading journalists
Already have an account? sign in
Join our new commenting forum
Join thought-provoking conversations, follow other Independent readers and see their replies