Wimbledon 2013: Andy Murray's triumph had a world of difference from Fred Perry's win
The wins were 77 years apart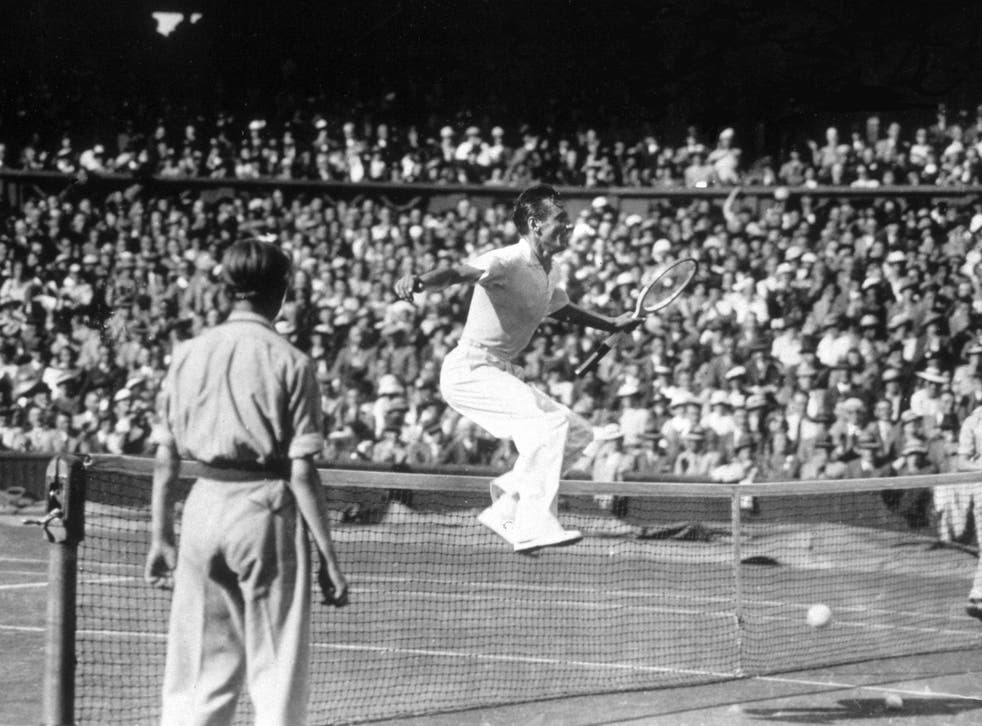 From now on Fred Perry and Andy Murray will be forever linked as the men who made history. But they followed very different paths on their way to becoming the Wimbledon champion.
Here is how Fred's path to glory at SW19 was definitely not the same as Andy's:
Fit for the challenge
Perry trained with the Arsenal football team to gain match fitness. He reckoned he lapped the Highbury pitch "hundreds of thousands of times".
Murray spends several weeks at the end of the year in Florida as part of a demanding fitness regime – when it is supposed to be the tennis off-season.
Get your kit sorted
Perry believed that being immaculately turned out on court instilled a sense of purpose.
Murray was asked recently what Fred Perry might say to him if he were alive today. He suggested Perry might remark: "Why are you not wearing my kit?"
Fanzone
Perry said: "Shaking hands made me lose the feeling in my fingers."
Murray makes a lot of time for his fans, most of whom want autographs from him or a photograph taken with him.
Watch and learn
Perry said: "Watching a match before going on court is always distracting."
Even though Murray knows Novak Djokovic's game inside out – they were on the juniors tour together and have been friendly rivals for years – he will have carefully studied his game before yesterday's match.
There's the rub
Perry said: "If you need a massage you are already clapped out."
Massage is an important part of the modern game – Murray sometimes has one mid-match if there is a rain delay.
Teeing off
Perry said: "I relaxed before matches by pottering round a putting green."
Murray – and brother Jamie – could have been professional golfers, according to their golf-mad dad, Willie.
Eyeing up your opponent
Perry said: "I got hotel staff at the Savoy to tell me what my opponent [Gottfried von Cramm] ate and how he slept."
Murray probably knows everything there is to know about Djokovic.
Royal male
Perry said: "I doffed my cap when I met their majesties" [King George V and Queen Mary at Wimbledon in 1934], when they invited him into the royal box to watch the women's final with them.
Murray has keen fans in the Duke and Duchess of Cambridge – who would surely have been in the royal box yesterday had they not had another big event on their minds.
Peel me a cucumber
Perry said: "The best way to eat a cucumber is peel it, pour vinegar, salt and pepper over it, and throw it out of a window."
Murray's diet is rich in sushi, steak and greens, and he does not like alcohol.
However, he reportedly got rather drunk on Champagne after he won the US Open last September and ended up mistakenly using face cream to brush his teeth, so who knows what happened last night...
With grateful thanks to Jon Henderson for extracts from 'The Last Champion: The Life of Fred Perry'
Register for free to continue reading
Registration is a free and easy way to support our truly independent journalism
By registering, you will also enjoy limited access to Premium articles, exclusive newsletters, commenting, and virtual events with our leading journalists
Already have an account? sign in
Register for free to continue reading
Registration is a free and easy way to support our truly independent journalism
By registering, you will also enjoy limited access to Premium articles, exclusive newsletters, commenting, and virtual events with our leading journalists
Already have an account? sign in
Join our new commenting forum
Join thought-provoking conversations, follow other Independent readers and see their replies