Wimbledon 2015: Vasek Pospisil can thank parents' bravery for his career
Milos and Mila fled the former Czechoslovakia's Communist regime in the late 1980s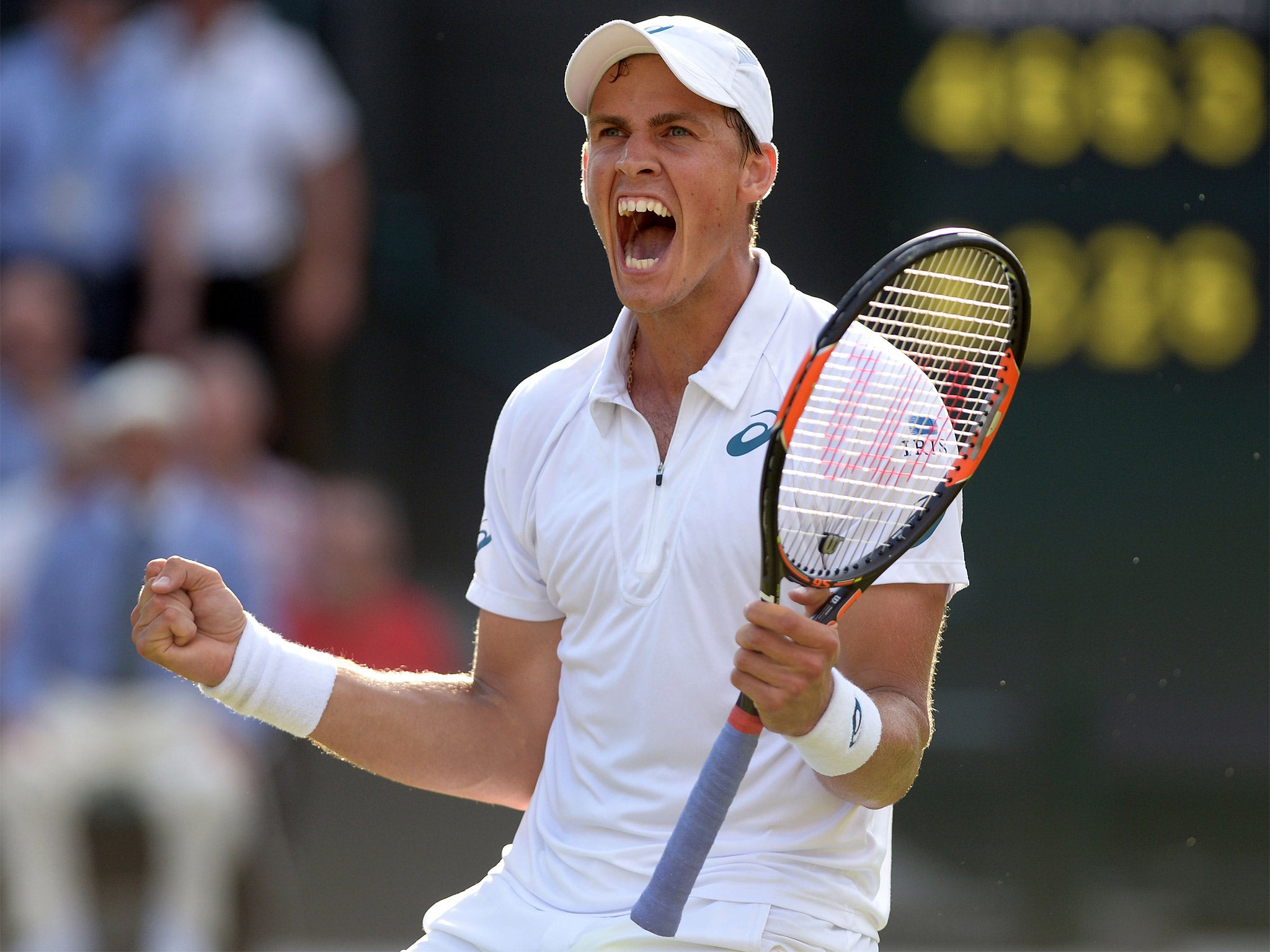 Vasek Pospisil was born and raised in Canada but had it not been for his parents' boldness and bravery he might be representing the Czech Republic, which is where his mother, father and two brothers were born.
Milos and Mila Pospisil fled the former Czechoslovakia in the late 1980s with their first two sons, Tom and Petr, who were then aged five and seven. The Communist regime ruled the country until the "Velvet Revolution" of 1989.
"My dad packed the car, they said goodbye to the [rest of the] family and wondered whether they would ever see each other again," Pospisil said. "He drove straight across the border. He went into a lane where special privileged people were allowed to go with a specific passport. He just drove through without looking at them. He showed the passport but he covered the logo and drove through. They started yelling at them but luckily they let them go."
He added: "They had nothing other than what they had with them. My dad worked for a year in Austria. Then they got the opportunity to go to Canada. My dad's brother was in Vernon so that was why they went there."
Wimbledon 2015 - in pictures
Show all 74
Vasek was born in Vernon, a city of just 38,000 people in British Columbia, in 1990. He lived there until he went to Vancouver at the age of 12 to further his tennis career.
"There was no competition in Vernon," Pospisil recalled. "My dad coached my two older brothers and myself. I was fortunate that my brothers played and were a few years older than me. For the seven years or so that I was playing in Vernon, the only people I was playing against were my dad and my two brothers.
"In Vernon I actually reached a really high international level at under-12s. I was top five in the world. But my dad felt it was time to move. There was a coach in Vancouver we had heard of who was supposedly very good, so I worked with him for two years.
"My dad stayed in Vernon, which is a four-and-a-half-hour drive away, and he worked at a brewery, so he was working weekends and night shifts for two years, trying to save up money. I moved into an apartment with my mum and my eldest brother, who started going to university.
"Then after two years my game was starting to go down internationally. My dad quit his job and sold the house. He travelled with me full-time from 14 to 20. We got a motor home and drove around the States. We drove from Vancouver to Florida."
In his late teens Pospisil spent his winters in Florida and summers in Europe. He was offered free facilities to train in the Czech city of Prostejov, which is where Tomas Berdych and Petra Kvitova learned to play.
Pospisil moved back to Canada in 2010 to train at the new national tennis centre in Montreal. The following year he made his Grand Slam debut at the US Open and in 2012 he broke into the world's top 100 for the first time.
Join our commenting forum
Join thought-provoking conversations, follow other Independent readers and see their replies