Wimbledon 2016: Novak Djokovic loses first match on grass - but is looking at bigger picture
Serb admits relief at finally winning the French Open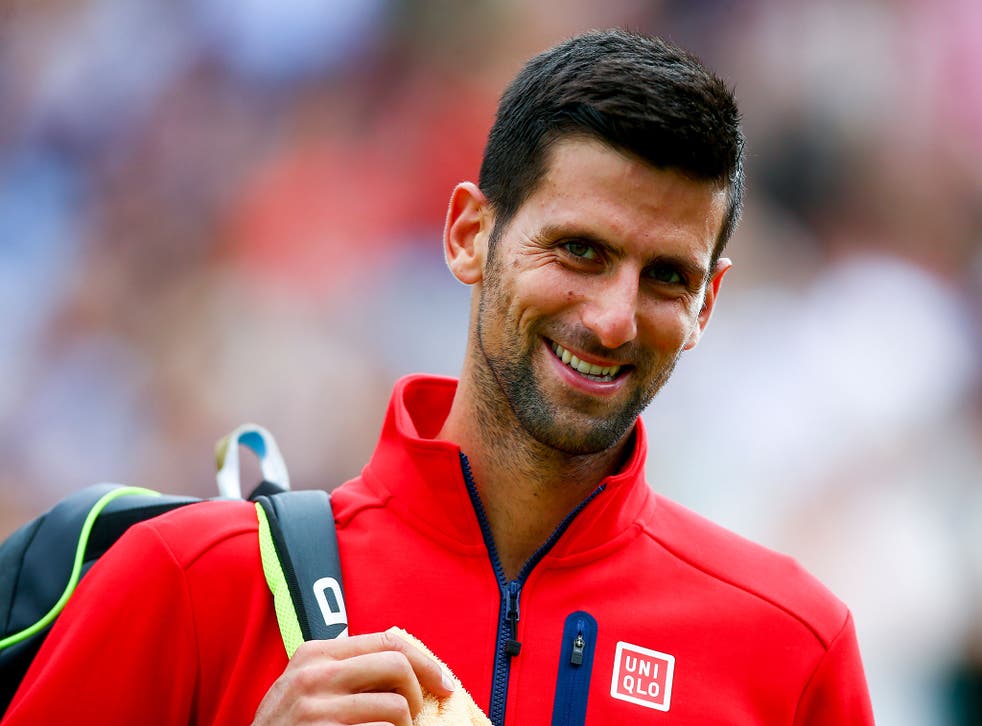 Novak Djokovic's first public appearance on grass saw him lose 6-3, 7-5 to Belgium's David Goffin at The Boodles exhibition event in Buckinghamshire on Wednesday, but the world No 1 has a bigger target in mind as he begins the defence of his Wimbledon title on Monday.
Although Djokovic said he was proud to be the first man to hold all four Grand Slam titles since Rod Laver in 1969, he insisted: "We're moving on. It's back on grass now and starting from scratch."
Djokovic, who has not played any grass-court tournaments in the build-up to Wimbledon, said he had felt a sense of relief after winning the French Open, which was the one Grand Slam title to have previously eluded him, but added: "One thing we all learn in tennis is to reset a day or a week later. That's the sport we are in.
"We don't have too much time to reflect on what we have achieved. Of course I am very proud and thrilled to be able to hold all four Grand Slam titles at the same time. It's a remarkable achievement for my team and I."
Djokovic said he had not been surprised by Ivan Lendl's return as Andy Murray's coach. "When Ivan was his coach Andy won a couple of Grand Slams, an Olympic gold medal and made the best results in his career," the Serb said. "I think it was a logical move for him to take. They're a good team so it's going to be an interesting tournament."
However, the world No 1 did not want to be drawn into talk of meeting Murray in the Wimbledon final. "I know there's been a lot of talk about a potential match-up between Andy and me, and with Ivan coming to his team, but it's still very early," he said. "We have to be respectful to all the players at Wimbledon, more than 120 players, so we take it by step by step."
Djokovic and Murray are the No 1 and No 2 seeds respectively at Wimbledon. The All England Club men's seedings are based on the world rankings, except that extra weighting is given to past results on grass.
The women's seedings simply follow the world rankings. Serena Williams and Garbine Muguruza are the top two seeds. Britain's Johanna Konta is seeded No 17.
Register for free to continue reading
Registration is a free and easy way to support our truly independent journalism
By registering, you will also enjoy limited access to Premium articles, exclusive newsletters, commenting, and virtual events with our leading journalists
Already have an account? sign in
Register for free to continue reading
Registration is a free and easy way to support our truly independent journalism
By registering, you will also enjoy limited access to Premium articles, exclusive newsletters, commenting, and virtual events with our leading journalists
Already have an account? sign in
Join our new commenting forum
Join thought-provoking conversations, follow other Independent readers and see their replies