Wimbledon 2016: BBC criticised for questioning equal pay after Serena Williams wins semi-final in 48 minutes
The BBC Sport Twitter account questioned Williams' claim for equal pay between men and women
Jack de Menezes
Friday 08 July 2016 10:57 Comments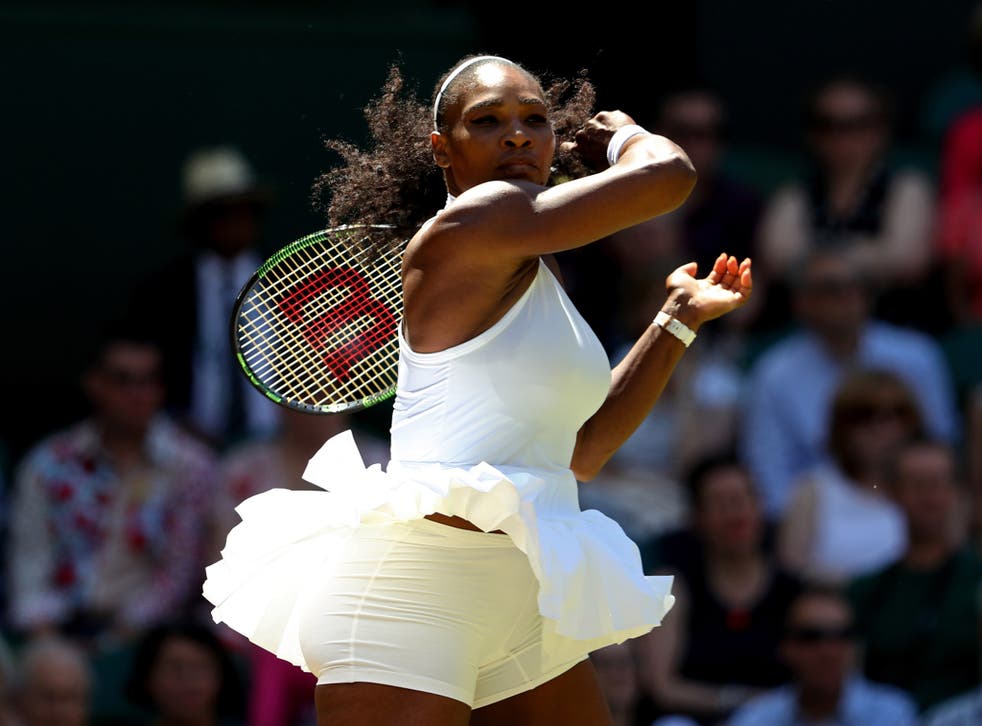 The BBC have come under fire for appearing to question Serena Williams' claim that equal pay for male and female tennis players is fair after she beat Elena Vesnina in their Wimbledon semi-final encounter in just 48 minutes.
Williams steamrolled her way past the Russian in the fastest ever Wimbledon semi-final to reach a ninth career final at the All England Lawn Tennis Club, with Angelique Kerber the only person in between the world No 1 and a seventh title at SW19.
However, a tweet sent out from the official BBC Sport Twitter account questioned whether the claim for women players to receive the same prize money as their male colleagues, given the short length of the match between Williams and Vesnina.
The tweet read: "Her match lasted just 48 minutes…but Serena Williams says female players deserve equal pay."
The tweet was soon deleted and replaced with a straightforward post that simply quoted the American tennis great.
The post drew criticism from social media users who felt that it did not help achieving equal rights within the sport with such a tweet.
Speaking after the semi-final victory, 34-year-old Williams said: "I don't deserve to be paid less because of my sex.
"Basically my whole life I've been doing this. I haven't had a life.
"I would like to see people - the public, the press, other athletes in general - just realise and respect women for who they are and what we are and what we do."
Williams's final opponent Kerber was also asked for her views on the matter, and the German echoed that of the woman she will face on Saturday afternoon.
"We are giving everything on court, everybody. You never know if it's two hours or, at the end, eight hours," Kerber said after she beat Venus Williams on Thursday.Top of Form
Williams has been a prominent voice in the battle to achieve equal pay for women in tennis, with her claim to being one of the greatest to grace the court helping to give her a platform from which to be heard.
However, her male world No 1 counterpart Novak Djokovic spoke earlier in the year of his belief that men should be paid more because they attract larger audiences, while the former Indian Wells tournament chief Raymond Moore sparked mass criticism when he claimed women were "riding on the coat tails" of the men's game and said that they "should get down on their knees" to thank their male counterparts.
Djokovic in shock exit from Wimbledon
Moore resigned after his making his comments, while Djokovic apologised the following day, saying: "I don't make any differences between the genders. I am for equality in the sport."
Register for free to continue reading
Registration is a free and easy way to support our truly independent journalism
By registering, you will also enjoy limited access to Premium articles, exclusive newsletters, commenting, and virtual events with our leading journalists
Already have an account? sign in
Join our new commenting forum
Join thought-provoking conversations, follow other Independent readers and see their replies