Wimbledon 2019: Female players no longer referred to by marital status in attempt at fair play
'We have got to move with the times. Hopefully, we surprise people with the way we do that'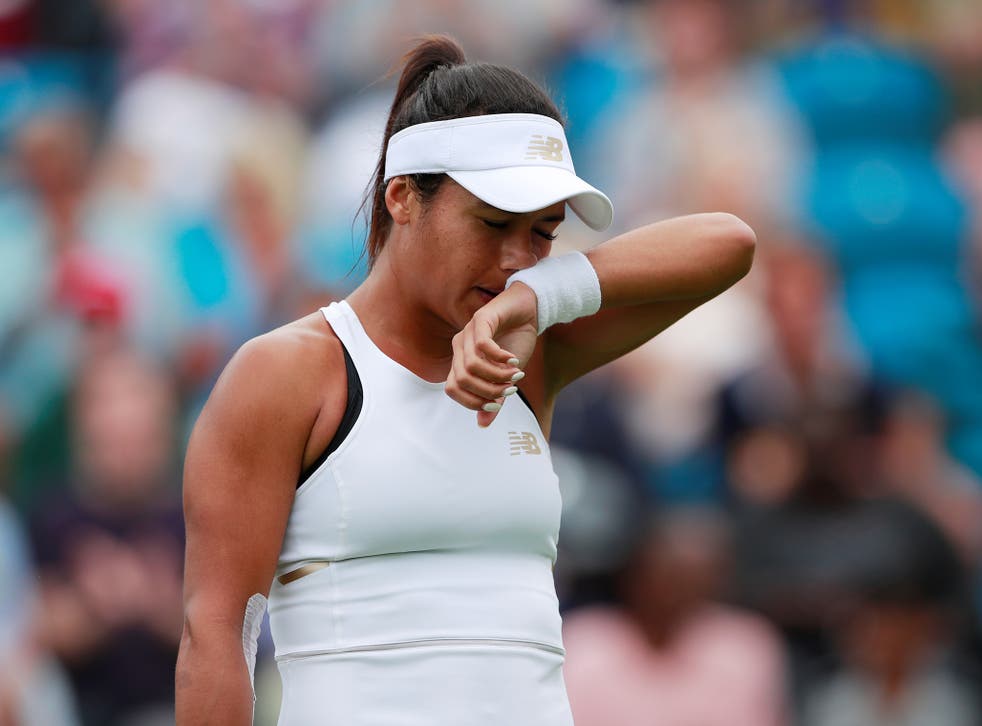 Wimbledon has dropped the titles of "Miss" and "Mrs" when announcing scores in women's matches in order to "move with the times".
The All England Lawn Tennis club has said umpires will no longer use the honorifics when announcing a female player has won a game, set or match in an attempt to "achieve consistency" between the sexes.
Match officials instead will simply say "game" or "game, set, match" followed by a player's surname, which is what happens in men's matches.
The issue gained attention last year after Serena Williams married Reddit co-founder Alexis Ohanian several months before the championships.
The umpire declared "Game, set and match, Mrs Williams" when the seven-times champion clinched her first-round match against Arantxa Rus, despite the fact Williams did not take Ohanian's name when they got married.
Best-dressed guests at Wimbledon 2019

Show all 82
Alexandra Willis, of the All England Club, said: "We have got to move with the times. Hopefully, we surprise people with the way we do that.
"Some of the traditions – white clothing, playing on grass – our greatest strengths. Others absolutely have to move with the times. You have to respect the wishes of the players. I suppose the challenge for us is how much you rewrite history."
Titles will still be used for code violations, medical announcements and player challenges, as they are for women's and men's matches throughout the tennis tour.
A spokesperson for the International Tennis Federation said: "There is nothing specific in the Grand Slam rulebook about how to address female players – it is a decision for each individual Grand Slam.
"As far as I am aware, only Wimbledon previously prefixed a female player's surname and they are now in line with the other Slams."
The etiquette change is reflective of recent moves to ensure men and women players are treated equally at Wimbledon. Men's and women's singles champions only began getting the same prize money in 2007.
Officials got rid of the titles 'Miss' and 'Mrs' from the tournament's scoreboards in 2009 because the male title was never used.
Register for free to continue reading
Registration is a free and easy way to support our truly independent journalism
By registering, you will also enjoy limited access to Premium articles, exclusive newsletters, commenting, and virtual events with our leading journalists
Already have an account? sign in
Register for free to continue reading
Registration is a free and easy way to support our truly independent journalism
By registering, you will also enjoy limited access to Premium articles, exclusive newsletters, commenting, and virtual events with our leading journalists
Already have an account? sign in
Join our new commenting forum
Join thought-provoking conversations, follow other Independent readers and see their replies