Wimbledon: The longer it goes the more I favour Andy Murray, says Nick Bollettieri
The legendary coach is confident that Murray will win his second Wimbledon title on Sunday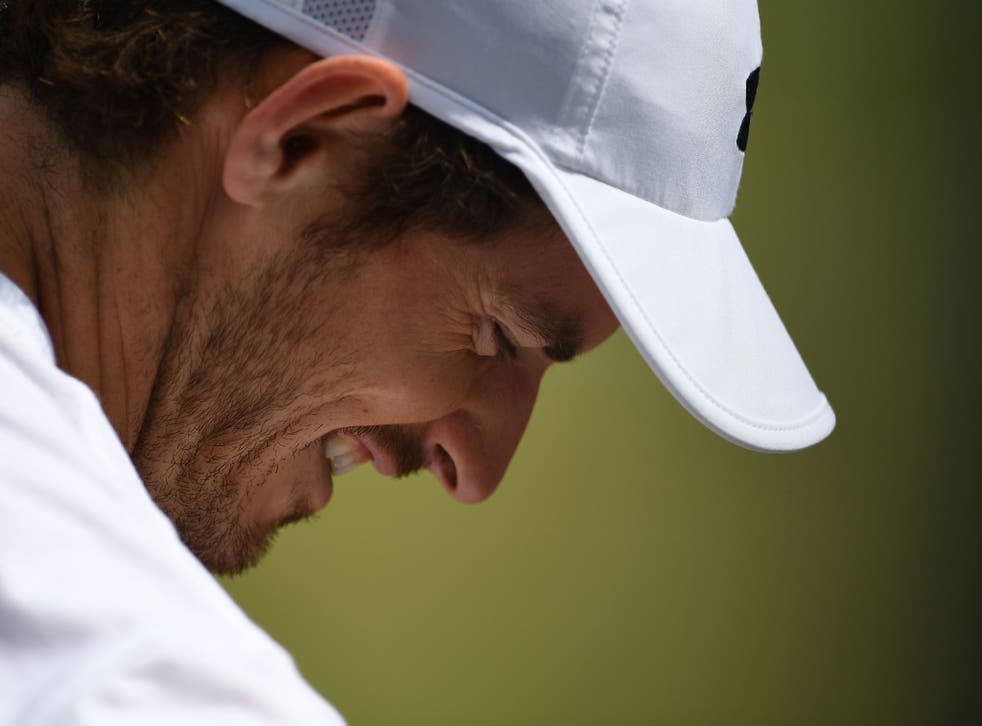 When you're on the outside looking in it's never easy to judge how great an impact a coach has, but from what I've seen Ivan Lendl has been a hugely positive influence on Andy Murray in the four weeks they have been back together.
There have been times in the past when Murray has allowed himself to be distracted on court, but at this Wimbledon he seems to have been totally zoned-in. He lets rip with his emotions once in a while, but that's OK because for the most part he remains focused on his task.
I'm sure Ivan will have been encouraging his man to go on court and show who's the boss straight away. That could be crucial in Sunday's final against Milos Raonic because if Murray wins the first set I feel sure the Scot will go on to win the title. And even if Raonic wins that opening set, I think I would still see Murray as the likely champion.
Don't get me wrong, I've been very impressed by Raonic over this last fortnight. Everyone talks about his massive serves, but he's no one-trick pony. Holy mackerel, that big forehand of his can cause real damage.
John McEnroe's influence since he joined Raonic's entourage at the start of the grass-court season has been significant. The big Canadian is more relaxed and flexible than he was and his movement is much improved.
Most importantly of all, he is capitalising on his big serve and forehand by coming into the net and forcing his opponent to try to pass him. In the past he tended to stay at the back of the court, which wasn't the way to exploit his big serve.
His volleys at Wimbledon have been a big factor in his success. In his semi-final against Roger Federer he won a lot of points at the net. His punched volleys, touch volleys, half-volleys – they have all been of the highest quality.
Wimbledon 2016 final weekend in pictures

Show all 17
So why do I think Murray will win? Because he has the qualities to deal with everything Raonic can throw at him, plus plenty of weapons of his own to bring the big man down. Murray's movement is as good as anybody's and his returns are among the best I've ever seen. He'll get back a lot of those serves that most players have huge difficulty returning.
Murray's two-handed backhand helps him to deal very effectively with opponents who have big serves and ground strokes. I think players with one-handed backhands have a big disadvantage. Trying to hit one-handed backhands like that when you're on the run is really tough. Against a player like Raonic you'll have a much better chance with a two-handed backhand, especially on the heavy kick serve that bounces up high.
Against big servers you have two basic choices. Either you just aim to get as many returns back in play as possible, in the way that Martina Hingis used to do, or you go for broke in the way that Andre Agassi did.
When I was coaching Andre I would discuss those options with him and he would invariably choose to attack. I know Andre was one of Murray's favourite players when he was growing up and these days he usually follows Andre's philosophy.
I expect Murray to go for some big returns, even on Raonic's first serve. He gets more balls back than almost anybody, but he'll want to do more than just chip the ball back into play.
Raonic has been coming into the net a lot more and I'm sure he'll do that against Murray. There's no way he can win from the baseline. He has to commit fully to getting into the net. The coaching book says that if you put your nose on top of the net you'll do much better than if you stop to blow your nose on the service line.
If Raonic doesn't get in close to the net for the first volley, it would leave him exposed to those little cross-court forehands and backhands that Murray plays so well. If you stand only a foot or two in front of the service line on that first volley you expose yourself.
Coming in that close to the net does expose you to the lob – a shot which Murray plays superbly – but as Raonic is 6ft 5in tall it would have to be a damned good shot to beat him.
Murray, nevertheless, loves a target at the net and there isn't a weakness in his game. In the past his serve could be vulnerable, but his second serve in particular has improved a lot. He puts more zip on it. He moves beautifully and gets so many balls back. He's also one of the game's strong men, having put a lot into his physical work.
If Raonic has a big, big serving day he'll be in the ball game, but the longer the match goes on it has to favour Murray. I fear Raonic might have a price to pay for the five sets he was forced to play against Federer in the semi-finals. And even if he is feeling fresh, I still feel the man on the other side of the net will have too much in his locker for him.
Register for free to continue reading
Registration is a free and easy way to support our truly independent journalism
By registering, you will also enjoy limited access to Premium articles, exclusive newsletters, commenting, and virtual events with our leading journalists
Already have an account? sign in
Register for free to continue reading
Registration is a free and easy way to support our truly independent journalism
By registering, you will also enjoy limited access to Premium articles, exclusive newsletters, commenting, and virtual events with our leading journalists
Already have an account? sign in
Join our new commenting forum
Join thought-provoking conversations, follow other Independent readers and see their replies