Wimbledon 2014: I need to rediscover winning spark at Grand Slams, says Andy Murray
The Scot's appetite for hard work and for success at the biggest events remains undiminished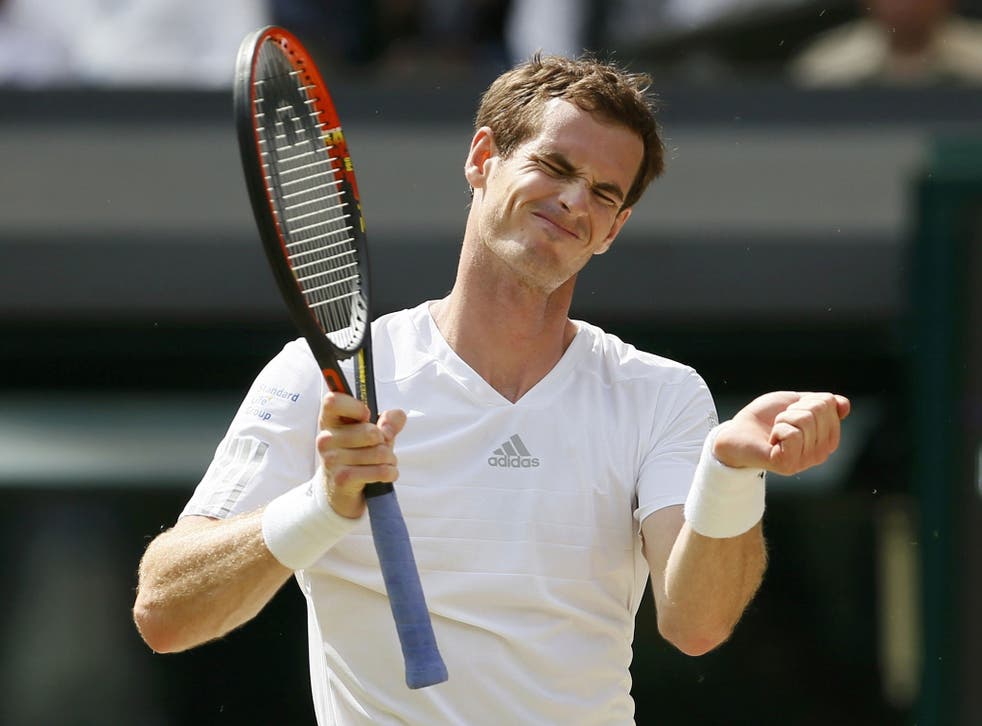 Wimbledon was the last title held by Andy Murray and as the 27-year-old Scot looked to the future following his quarter-final defeat by Grigor Dimitrov he stressed the need to return to winning ways as quickly as possible.
"It's been a year since I last won an event," Murray said. "The best way to prepare for majors is by winning a lot of matches and I have not done that. In Doha I didn't do that [before the Australian Open], I didn't do it before the French Open and I didn't win Queen's [before Wimbledon]. It hasn't stopped me from having good tournaments in the Slams, but to have great ones it helps if you have a good build-up."
Murray is not due to compete again until the Toronto Masters, which begins four weekends from now. The Cincinnati Masters, which follows one week later, will be his last tournament before the year's final Grand Slam event, the US Open, which begins on 25 August.
After a few days' rest Murray plans to fly to Miami, though he will be heading for the tennis courts at Key Biscayne rather than the deckchairs on South Beach. He said his appetite for hard work and for success at the biggest events remained undiminished.
"The spark is trying to win these events," he said. "That is what has motivated me over the last four or five years. Before that, every tournament was new to me when I was on the main tour. That was great, but as I got older I wanted to win these events and I put a lot of time and effort into doing that. I need to go away for a few days, think about a few things, talk to my team about what I am going to do to improve my game and how I am going to get better."
Despite his lack of tournament victories over the last year, Murray said he did not lack self-belief. "I lost to Roger [Federer] in Australia and Rafa [Nadal] in Paris," he said. "I felt I was playing good tennis [here], playing well for 10 days, moving well. My game was in a good way.
"I just had a poor day [against Dimitrov]. I don't want to over-analyse it too much, but I just know that if I make some improvements in my game when you have those off-days you can still find a way to win. That's what I need to do."
Tim Henman was among those who admitted that he had been surprised by Murray's poor performance against Dimitrov. The former British No 1 agreed with Murray's assessment that he had simply had a "bad day at the office".
As for suggestions, based on on-court comments heard by photographers, that something had upset Murray five minutes before he went on court, Henman said he had spoken to members of the Scot's entourage who confirmed that nothing untoward had happened in the build-up.
Henman, who commentates for the BBC at Wimbledon, was asked if he thought that Murray missed the influence of Ivan Lendl, who stopped coaching the world No 5 in March. Amélie Mauresmo coached Murray on a trial basis through the grass-court season and will have talks with him about the future of their partnership.
"I don't want to make a comparison between Ivan and Amélie because I think Amélie should be given her opportunity, but Lendl had a huge impact," Henman said. "He definitely had the biggest impact on Andy's career. What they achieved together was fantastic.
"It wasn't necessarily about teaching him new shots but really focusing on the game style and having someone in his corner with the experience and the knowledge to say: 'You're doing the right thing.' Ivan lost in four Grand Slam finals and went on to play 20.
"He was there to reassure Andy and to say: 'Keep knocking on the door, it will open.' And that's what happened. So I think Lendl did a fantastic job. And I think the fact that he's not there any more is a loss. That's only my opinion, but let's see what happens with Mauresmo."
Henman was optimistic about the future. "At 27, knowing how motivated and competitive he is, I still think he'll win more Slams," Henman said.
Register for free to continue reading
Registration is a free and easy way to support our truly independent journalism
By registering, you will also enjoy limited access to Premium articles, exclusive newsletters, commenting, and virtual events with our leading journalists
Already have an account? sign in
Register for free to continue reading
Registration is a free and easy way to support our truly independent journalism
By registering, you will also enjoy limited access to Premium articles, exclusive newsletters, commenting, and virtual events with our leading journalists
Already have an account? sign in
Join our new commenting forum
Join thought-provoking conversations, follow other Independent readers and see their replies