Wimbledon 2014: Jonathan Marray gets back in the money on his return
The doubles champion of two years ago is through to the second round
Kevin Garside
Thursday 26 June 2014 23:07 Comments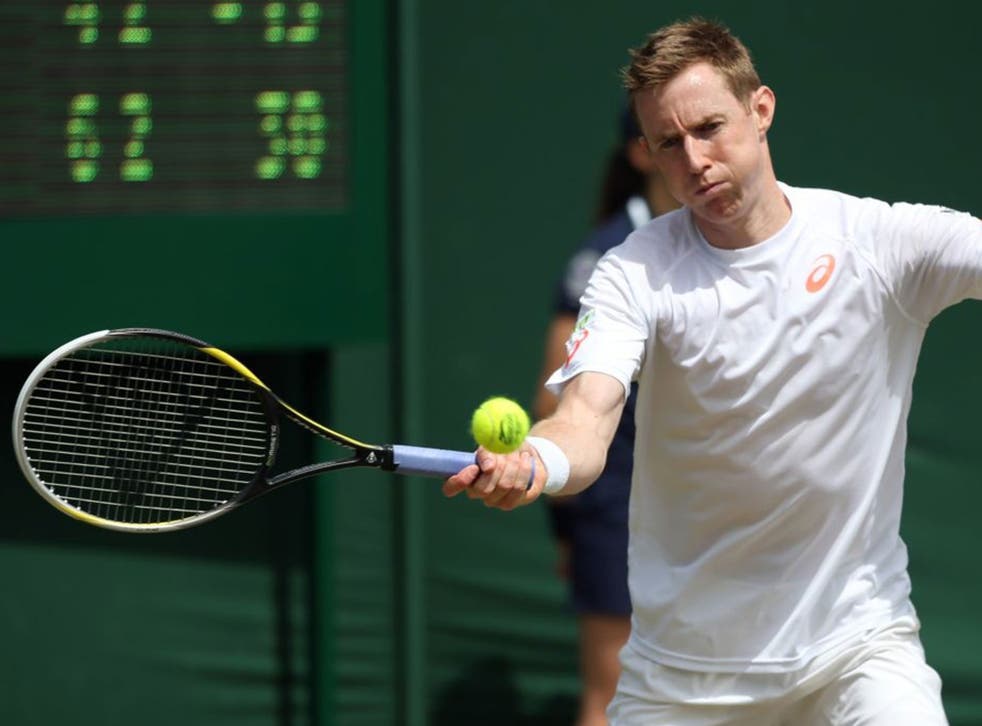 There are but a few Britons who might sign their cheques "former Wimbledon champion". Not that the distinction has put much in Jonathan Marray's bank account.
After collecting the biggest prize of his career, £130,000, in victory in the Wimbledon doubles two years ago, Marray pledged to upgrade his 13-year-old Ford Fiesta for an Audi. At 33, he knows there are not many more opportunities to trade up on the forecourt.
His first-round win was worth £6,500 apiece to Marray and partner John-Patrick Smith, the relatively paltry guarantee should dreams not come true in round two against 15th seeds Juan Sebastian Cabal and Marcin Matkowski.
Today's encounter out in the court No 4 boondocks was materially just across the concourse from the ivy-clad walls of Centre Court, but in all else a million miles from the spot where Marray first introduced himself to the nation in a thrilling five-set victory to claim the crown with Frederik Nielsen in 2012.
That title victory was the first by wildcards in the doubles, and in the case of Marray, the first by an Englishman in the men's doubles since Fred Perry in 1936. Though the game has changed dramatically since, making millionaires of the great champions, the doubles today is little more than a sideshow filling the schedule at tournaments.
There might have been one or two wandering about the Wimbledon hinterland who recognised him, though it is a fair guess the majority could not have distinguished Marray from the man in the cap at his side.
Their opponents were more striking. Tall men both, they looked like they might have been cloned from an eastern European basketball team circa 1976, the pre-LeBron era when players had the musculature of string beans.
Zelenay contributes to the cartoon imagery with the given name Igor. Neither he nor his Swedish partner Andreas Siljestrom had the feel, never mind the appearance, of tennis players and so it was that Marray and Smith progressed relatively untroubled 6-4, 7-5, 6-4.
Given that Marray has been out for two months with a torn calf and that this was their first match together, their unity and touch was impressive, reinforced by the default coming together of fists and frequent midcourt summits that characterise life on the outer courts in the first week.
Register for free to continue reading
Registration is a free and easy way to support our truly independent journalism
By registering, you will also enjoy limited access to Premium articles, exclusive newsletters, commenting, and virtual events with our leading journalists
Already have an account? sign in
Join our new commenting forum
Join thought-provoking conversations, follow other Independent readers and see their replies