Wimbledon 2017: Australians attempt to steal Great Britain's glory by reclaiming Johanna Konta ahead of semi-final
The Australian high commissioner to the UK landed himself in a spot of bother when he claimed Konta was an Aussie ahead of her Wimbledon semi-final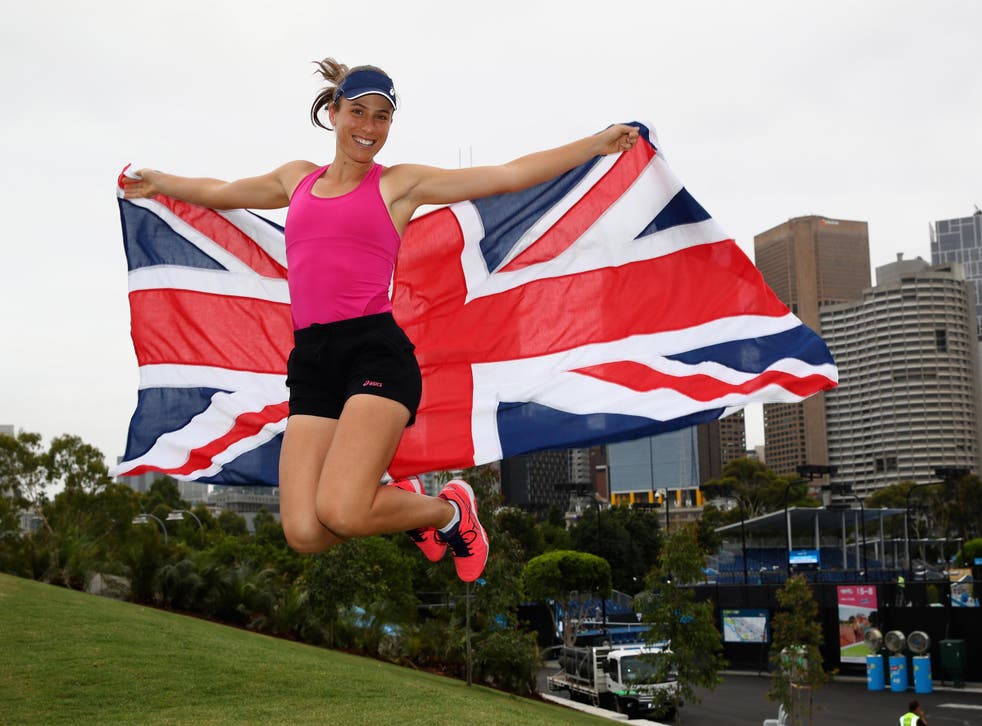 Just before the first Wimbledon women's semi-final to feature a British player since 1977, it appears the Australians have decided to try and steal our glory.
The Australian High Commissioner to the UK has made an attempt to reclaim Johanna Konta as one of the country's own, ahead of her Centre Court showdown with Venus Williams.
Alexander Downer took to Twitter after Konta's thrilling quarter-final win over Simona Halep, and wrote: "Great to see an Aussie win."
Fans of Konta were quick to point out that the 26-year-old was born in Sydney but moved to Great Britain at the age of 14. "Her parents weren't Aussie," one tweeted in response to Downer. "She became British as soon as she could."
It would seem, however, that Downer is fighting something of a losing battle.
At the Australian Open in 2016, Konta was quizzed by curious Aussie journalists about her nationality, after an impressive run to the semi-finals of the Grand Slam.
The best pictures from The Championships 2017

Show all 55
"It's a compliment for you guys to be interested in my Australian roots," she said. "But I am very happy and very pleased to be representing Great Britain. That is my home.
"Great Britain is where my heart is and where my parents are. And it is where I grew up, essentially. So when people ask where I'm from, and where is home – that is where it is."
Wimbledon Day Eight:: Novak Djokovic and Johanna Konta emerge victorious
Konta is the last Briton standing in the singles after Andy Murray's surprise defeat on Wednesday and hopes are high that she can become the first British woman to win Wimbledon since Virginia Wade in 1977.
Standing in her way is Williams – who is playing her 22nd grand slam semi-final, her first coming at the US Open 20 years ago when Konta had just turned six.
Register for free to continue reading
Registration is a free and easy way to support our truly independent journalism
By registering, you will also enjoy limited access to Premium articles, exclusive newsletters, commenting, and virtual events with our leading journalists
Already have an account? sign in
Register for free to continue reading
Registration is a free and easy way to support our truly independent journalism
By registering, you will also enjoy limited access to Premium articles, exclusive newsletters, commenting, and virtual events with our leading journalists
Already have an account? sign in
Join our new commenting forum
Join thought-provoking conversations, follow other Independent readers and see their replies