Wimbledon 2017: Isis supporters urge Manchester-like lone wolf attacks on the tennis championships
An intelligence security service has monitored fundamentalists sharing a map of the Wimbledon grounds on a pro-Isis channel on the Telegram instant messaging service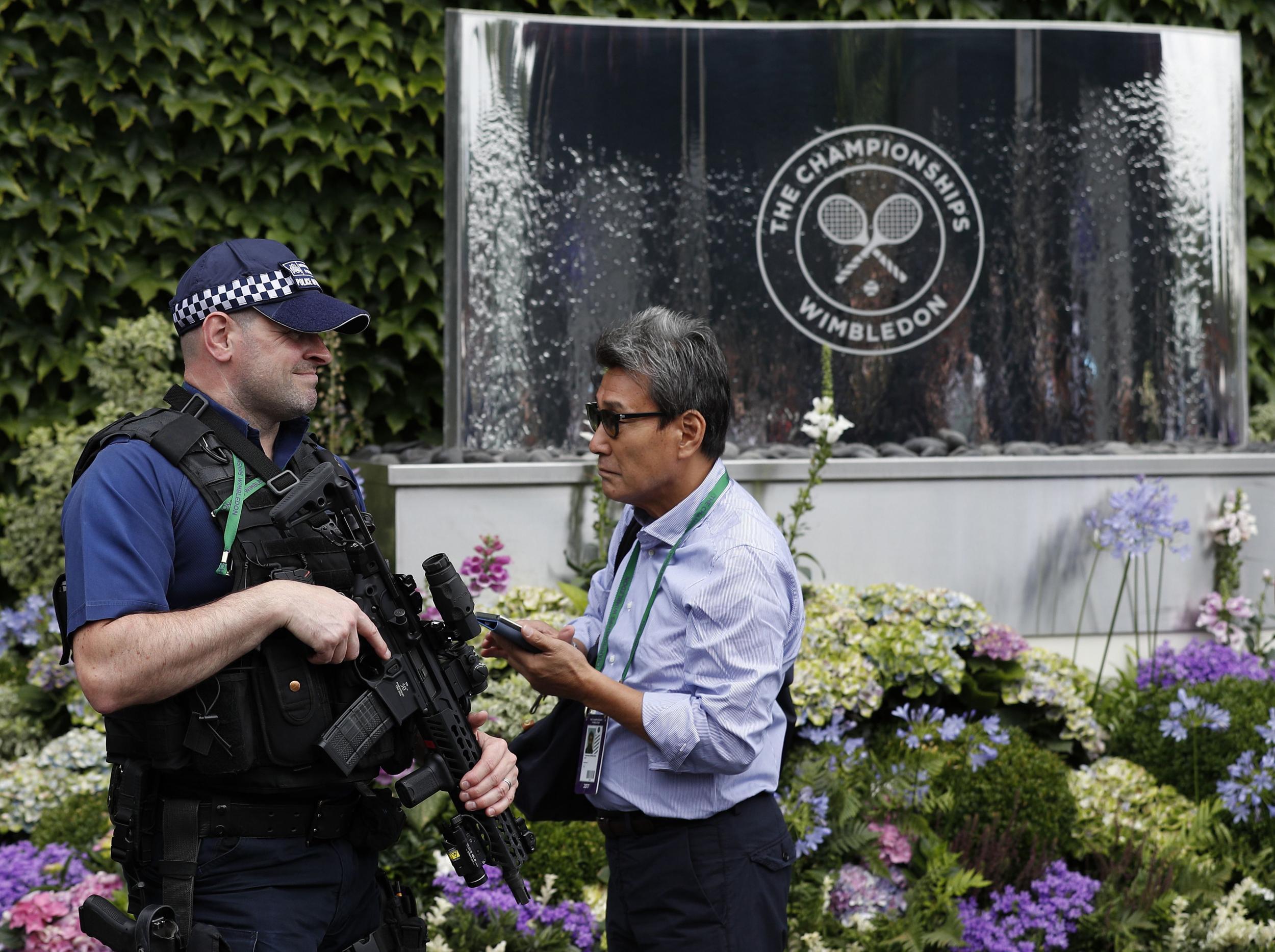 A pro-Isis channel on the Telegram instant messaging service has called for a Manchester-style "lone wolf attack" to be carried out at Wimbledon, an intelligence security service has claimed.
In May, the terrorist group claimed responsibility for the Manchester Arena bombing attack, which killed 23 people and injured 250 others.The bomber, Salman Ramadan Abedi, was a 22-year-old British Sunni Muslim who acted largely alone.
An intelligence group has now claimed that a pro-Isis channel has been calling for attackers to target The Wimbledon Championships, which began on Monday and culminate in the men's final on Sunday 16 July.
SITE Intelligence Group told the International Business Times that they had monitored a map of the venue being distributed on the channel, along with messages calling on fundamentalists to target the tennis tournament.
"A pro-Islamic State (IS) Telegram channel incited for lone-wolf attacks during the Wimbledon Tennis Tournament, sharing a map of the venue and suggesting for them to 'copycat' the May 22, 2017 Manchester Arena bombing," the Intelligence Group said.
The channel, called "Lone Mujahid", also called on attackers to take inspiration from the Manchester attack, and the messages included pictures of the Manchester Arena in the aftermath of the attack on the venue.
Wimbledon Day Three: Murray makes it four Brits into the third round
Security at The Championships has been stepped up this summer, in the wake of terrorist attacks in London and Manchester.
At the beginning of the tournament, the All England Lawn Tennis Club announced that they had enhanced security measures in around this year's Championships.
"The AELTC works closely with the Metropolitan Police Service (MPS) and other relevant organisations to ensure that security measures at The Championships are commensurate with the existing threat level in the UK," a statement on their website read.
Wimbledon: The greatest pictures from The Championships
Show all 50
"Working from a strong base of existing measures in place from previous years, covering extensive searches of people, bags and vehicles on entry to the Grounds, the placement of vehicle mitigation, wide CCTV coverage, armed and uniformed Police officers and sniffer dogs, this year's Championships will see a proportional uplift in measures in place on the advice of, and working in partnership with, the Metropolitan Police Service.
"There will be visible physical security around the Queue, in the form of vehicle mitigation barriers, as part of this enhanced security operation."