As Roger Federer passes 10,000 aces at Wimbledon, we ask who is the greatest server in tennis history?
Depending on what statistics you look at you get wildly varying answers
Pravin Char
Wednesday 05 July 2017 17:24 Comments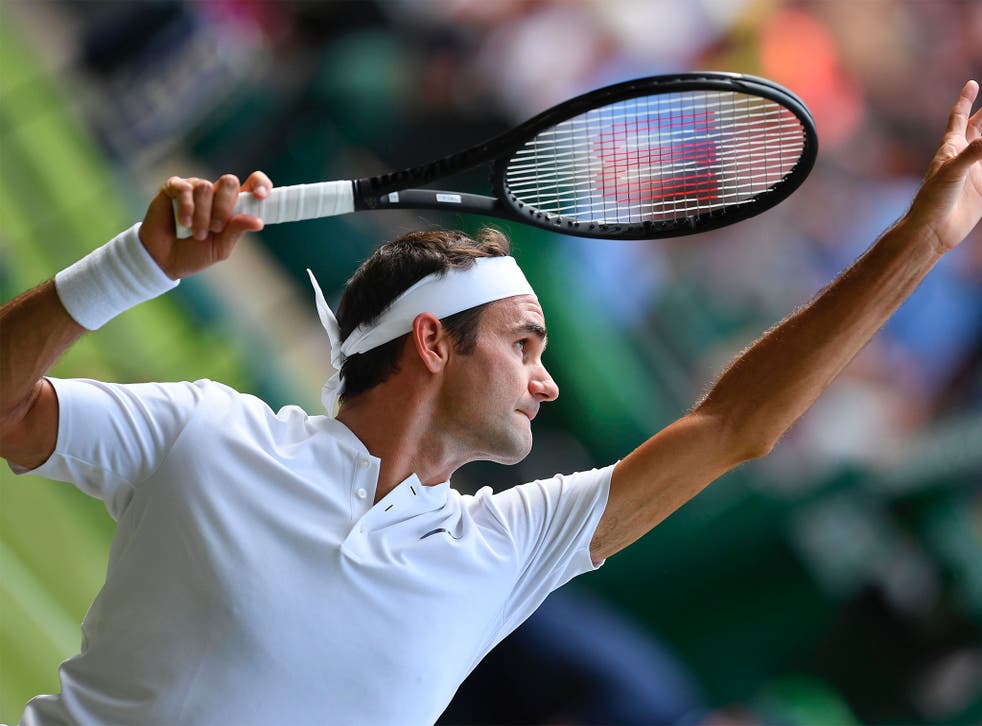 When Roger Federer passed the 10,000 career aces milestone in his first-round match at Wimbledon, it reinforced his reputation as one of the finest servers of all time.
But who is the greatest of them all in the men's game? Well, it depends on which stats you look at.
Federer joined an exclusive club during his match on Tuesday. He became just the third man to hit the 10,000 mark since 1991, when the ATP World Tour began tracking the metric, after Ivo Karlovic (12,062 aces to date) and Goran Ivanisevic (10,131) who has now retired.
Wimbledon: The greatest pictures from The Championships

Show all 50
"It's surreal," 18-times grand slam winner Federer told ESPN. "It puts me up there with the likes of Ivanisevic and Karlovic, to whom I look up to and think they have the most unbelievable serve."
But a glance at another statistic - aces per match - sees the Swiss maestro drop down the servers' leaderboard.
His 10,004 aces have come in 1,294 matches, giving him an average of 7.7 per match. This not only puts him behind Croatian pair Karlovic (19.4) and Ivanisevic (13.9), but also a number of other players including Americans John Isner (17.4), Andy Roddick (11.7) and Pete Sampras (11).
And then there's the percentage of service games won - arguably a more telling statistic - where Federer boasts a mighty 89 percent but nonetheless trails Karlovic (92), Isner (91), Canada's Milos Raonic (91) and Roddick (90), according to ATP data.
Wimbledon: All the winners since Federer's first title
In terms of naked speed, meanwhile, no one can compete with Australian Sam Groth who fired a 163.7 mph (263.4 kph) bazooka across the net in 2012 - the fastest serve ever recorded.
Putting all the stats together, 6ft 11in tall Karlovic emerges as arguably the strongest contender. He tops the lists for number of aces, aces per match and percentage of service games won.
He has also hammered down the fourth-fastest serve on record - 156 mph - and the quickest second serve at 144 mph.
But of course, such numbers fail to take into account qualities that pundits say are the stuff of champions, like producing the best serves on big points - Federer, Sampras, Boris Becker - and ice-cool control under pressure.
So, who's the greatest server of all time? Even armed with all the stats in the world, it's a matter of opinion.
Reuters
Register for free to continue reading
Registration is a free and easy way to support our truly independent journalism
By registering, you will also enjoy limited access to Premium articles, exclusive newsletters, commenting, and virtual events with our leading journalists
Already have an account? sign in
Join our new commenting forum
Join thought-provoking conversations, follow other Independent readers and see their replies