The Movers List: How Oliur Rahman is encouraging London's youth to B Active
Working across many of the capital's boroughs, Oliur and the London Active Communities team's mission is to use sport as a means of positive social development
Emma Ledger
Wednesday 25 September 2019 09:06 Comments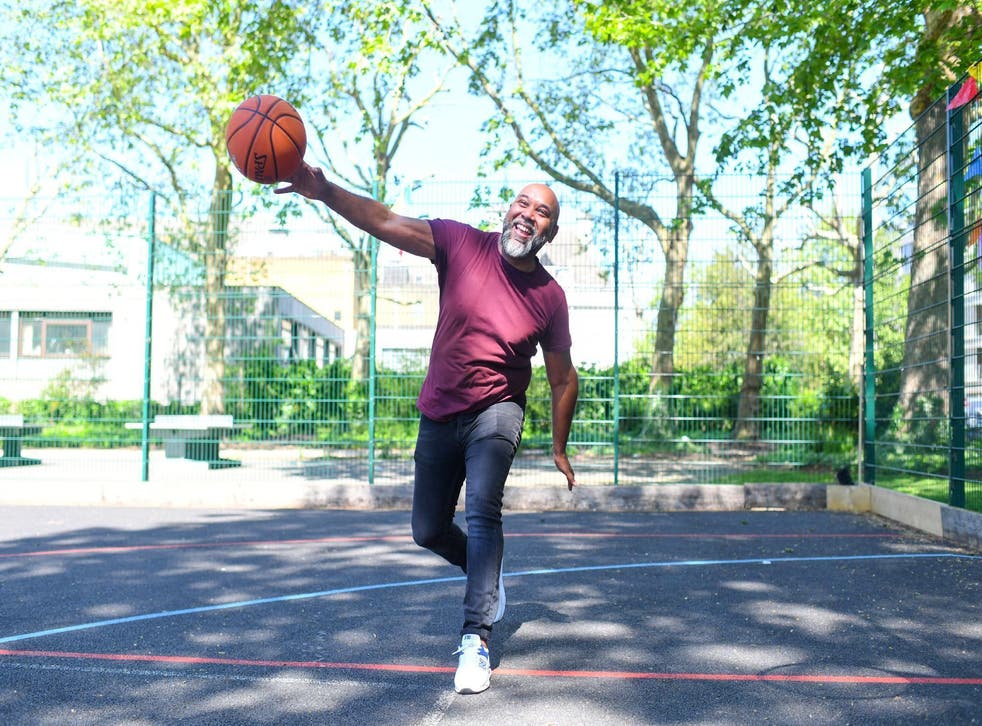 In 2007, Oliur Rahman was working on a local community sports initiative in south east London when he came together with other like-minded grassroots project workers to form a strategy to reach more people. The charity London Active Communities was born, and as co-founder Oliur took a leading role in managing its sustainable expansion with a specific focus on how it could improve outcomes for young people.
"I grew up on an estate in Elephant and Castle in south east London and I knew firsthand the power of sports and physical activity to engage young people and build relationships," says Oliur, now aged 41. "When we set up London Active Communities we simply wanted as many people to get involved as possible.
"The recession hit soon after, so there wasn't much funding, but we knew we could encourage young people to get moving if we had the right approach. We started by setting up a running community, but we were learning as we went and quickly realised that our programmes needed to be youth-led so that we would be offering stuff they actually wanted to get involved with."
At the time, huge swathes of the London's young people were stigmatised as troublesome, many even labelled 'hoodies' to be feared and avoided at all costs. Working across many of the capital's boroughs, Oliur and the London Active Communities team's mission was to use sport as a means of positive social development, offering marginalised young people the chance to do something positive by being part of free football and basketball programmes that they themselves would help to run.
"It was a way to finally give young people a voice within their community," says Oliur. "In some estates there is so much diversity, often more than 50 different languages being spoken. But I really believe that sport can be the common language; it can make a strong and very positive impact on the community as a whole.
The Movers List

Show all 50
"Soon we had more than 300 young people engaging in our football programmes. This in turn helped build trust with the parents as they saw their children enjoying themselves. Creating those connections gave us the chance to develop our work to start programmes that tackled obesity, such as educating groups about diet and wellbeing.
"We branched out into frisbee, dodgeball and even old school rounders - anything that would get mass participation. The thinking was someone might be too shy to do a sport, but they can try a less formal physical activity. Our whole ethos was just give it a go."
London Active Communities' youth work projects quickly expanded beyond the capital, which saw them rebrand as Active Communities Network. Today, as well as 12 programmes in London, there are projects in Manchester, Hull, Belfast, and Newport, as well as supporting local partners across five continents and a project hub South Africa. All use the platform of sport as the starting point for work that goes on to transcend the playing field.
Last year Oliur launched B Active, an Active Communities Network initiative supported by Lucozade Ribena Suntory that aims to provide 16-24- year olds with regular access to sport. Through the programme, participants are supported in leading a range of weekly sessions, including boxing, dance, fitness, football and basketball. Within six months, B Active engaged with over 4,000 young adults.
"We also have sessions focused on female participation or juniors, and we run workshops and discussion groups about everything from mental health to how to cook nutritious meals and LGBT issues," says Oliur. "It's about young people leading sessions that they feel passionately about. We've found that word of mouth and peer-to-peer endorsement is still the best way of ensuring young people from all backgrounds take part. And now we have older participants helping younger ones, being mentors, and growing that positive pathway.
"Communities change rapidly, so our focus is on keeping connected and finding the common ground in exercise. Some of the young people we deal with are very high risk when it comes to gang culture, knife crime and violence. They're entrenched in this lifestyle. But through one-to-one coaching in sports our programmes can bring out the best in them and help build a personal development plan for a better future. For example, they might be stuck in a state of mind but a boxing coach can have the power to change the course of their life."
The B Active model now has a growing number of network partners across the country and is being trialled in Birmingham. Furthermore Leeds Beckett University is conducting a three-year piece of research to examine the behavioural changes and social impact of the initiative.
Results such as these make it clear to see why Oliur has been selected to be on Lucozade Sport's Movers List as one of 50 individuals who are using sport to change communities and encourage people to be more active - not that he be the first to step forward for the accolade.
"I'm not really forward facing, I like to hide - but this is such a great opportunity," he smiles. "For us to be recognised is great, but I'm giving it back to the young people who are our ambassadors and using it celebrate our communities. This is for all the people who have come through issues and now live with more passion. It takes small steps to make big changes."
For more information about the Movers List and to find local facilities and classes to move more, visit www.lucozadesport.com/the-movers-list
Register for free to continue reading
Registration is a free and easy way to support our truly independent journalism
By registering, you will also enjoy limited access to Premium articles, exclusive newsletters, commenting, and virtual events with our leading journalists
Already have an account? sign in
Join our new commenting forum
Join thought-provoking conversations, follow other Independent readers and see their replies