THE SPORTING MIND SERIES – PART ONE
'Winning at all costs': The pursuit of success and the dangers that come with it
At the summit of elite sport, winning is all that matters. Success is the yardstick by which we measure our athletes. More often than not, though, there's a price to be paid, a sacrifice to be made. Victory comes at a cost, writes Samuel Lovett
Tuesday 30 July 2019 12:32 Comments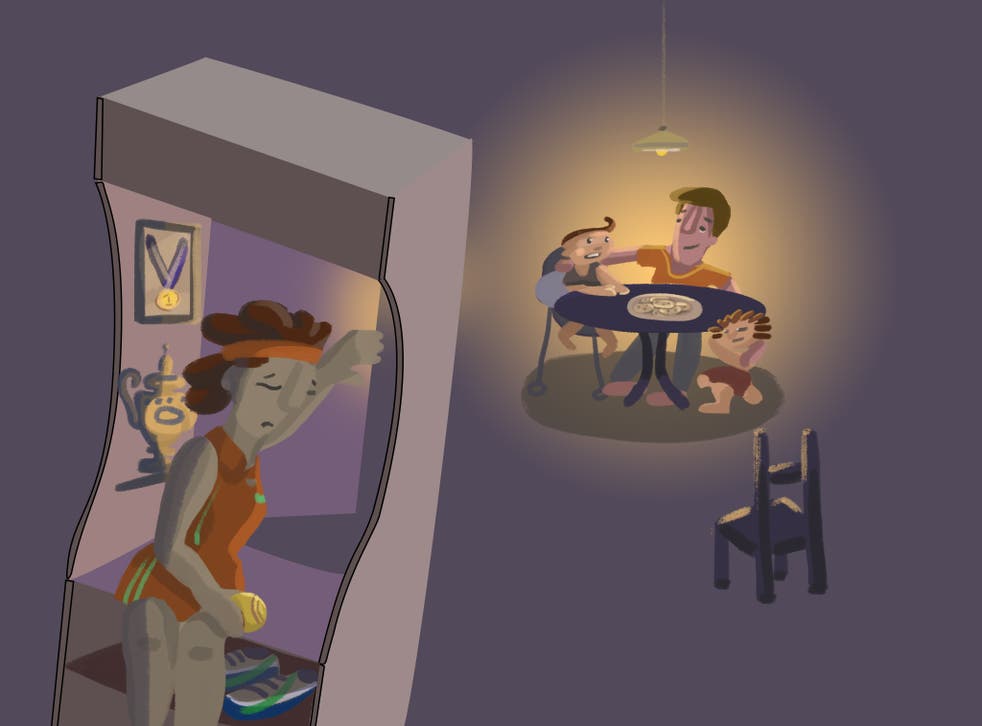 When it comes to elite sport, no one plays to lose. Winning is all that matters. This unwavering, uncompromising edge – in training, in the gym, on the field of play – is what instils sport with its absorbing dynamism. It's what creates operatic spectacles between individuals and teams as they strive and struggle for glory. The pursuit of victory gives life to sport's most thrilling, most romantic, most unexpected and most powerful incarnations.
More often than not, though, there's a price to be paid. Success comes at a cost. Those who have competed at the pinnacle of their sports will talk of the sacrifices they've made, the pain they've endured to reach the top. "There's no point in coming second," Somerset batsman Marcus Trescothick tells The Independent. "You gain nothing from that. You've got to do everything you can and that's physically, emotionally, mentally – everything you put yourself through to hopefully to get to that point where you come out on top. That's the nature of the game. We're not in it to do anything else but succeed."
But as Trescothick and other elite athletes will admit, the mental space an athlete operates in can be a dangerous place. It's one filled with maddening obsession, self-destructive tunnel-vision and infuriating contradictions. While many will take the demands of perfectionism in their stride, for others it can be utterly consuming.
Jonny Wilkinson, one of the greatest players to pull on an England rugby shirt, knows this all too well. Although his militant-like dedication to perfection reaped rich rewards – most notably that historic 2003 World Cup win – it took its toll on his mental health. Beneath the ice-cool facade he wore, Wilkinson was falling apart at the seams. As he puts it, his career was "six and three quarter days every week just in a mess followed by two hours of bliss."
"My whole learning experience with rugby was one of stress and struggle with those two hours of bliss, but it wasn't bliss walking around with a smile on my face trying to take it all in," he said at a Public Health England conference earlier this year. "I was just so obsessive in everything I did. I even tried to be the most humble guy you could possibly be. In the post-match interviews after a big win I'd look back at myself and say 'yes, that was so humble'.
Athletes who have spoken out

Show all 13
"The nature of sport is that you live constantly between two pillars of judgment – your last game and your next game.
"I'd be in an amazing restaurant, with great people, eating lovely food in a nice shirt, but under it would still be this dirty, sweaty rugby shirt I clung to. I was there, but instead of exploring the infinite potential of that situation, 20 or 30 per cent of me would be drifting off to my last game or my next one, that little niggle in my leg or what the people on another table thought of me. I wasn't really in the restaurant."
In most cases, as with Wilkinson's and many others, this obsession and pressure is self-inflicted. It originates from the athletes' own way of thinking. "My experience from being around athletes and having worked with them is that the pressure they put on themselves they will often say is greater than additional pressure that might exist outside," Dr James Bell, head of mental health at UK Sport, tells The Independent. "The notion that the system creates this 'winning at all costs' mentality, I think that's not what I hear back."
But sport must also face up to the fact that, in some instances, the system can be responsible in propagating a culture that is wholly toxic in nature, that asks too much, that dangerously expects athletes to 'win at all costs'. When it comes to the pursuit and attainment of success, there are those lines that should not be crossed – but drawing them in the sand for all to see is never straightforward. Elite sport remains littered with examples of clubs, governing bodies and coaches overstepping the mark out of some misplaced notion of glory. And in the majority of cases, it's the athlete who suffers.
In one case uncovered as part of the The Independent's investigation into mental health, an elite ex-rugby player, who later suffered from depression as a result of his experiences, revealed he played half a season with a broken arm after his Premiership club misdiagnosed and mishandled an injury he sustained under their watch.
After initially picking up a "bone bruise" during a match, the player heard a snap in his arm while lifting weights three days later. He was denied an X-ray and subsequently told he had suffered from a "burst haematoma". To enable him to carry on playing for the remainder of the season, he was forced to take pain relief in the form of illegal injections of local anaesthetic. He claims the main trauma to his arm was sustained during a game while anaesthetised.
Upon later joining a new club and complaining of lingering pain, an X-ray revealed his arm had been broken for a prolonged period of time.
"[It was] win at all costs," he tells The Independent. "The club didn't have enough back-rows to allow me to take time out. I don't know the conversations that went on at the back office. It could have been the director of rugby said: 'I need him to play. Well he might have a broken arm, I don't care. I need him to play.' It goes on all the time, because of 'win at all costs'."
Upon the point of retirement, the player found himself drifting into a deep depression as he came to grapple with his exit from rugby and the inevitable thoughts of 'what if' that followed. "It massively affected my career," he says. After reaching out for professional help, he was able to get his life back on track. But the anger still burns at the manner in which sport dismisses the mental and physical wellbeing of its athletes for the sake of a perceived higher cause. "You don't, just because you're a professional sportsman or premiership sports team, you don't have the right to treat people that way," he explains. "It's not right it happens."
His case embodies the very essence of 'winning at all costs'. It reflects the flagrant disregard shown by a club to its player, it highlights the mental and physical strain athletes are willing to place themselves under, and it exposes the nefarious edges to a sport which, like so many, is happy to bend and break the rules. Underpinning all of this? The relentless pursuit of success. The cost? In this athlete's case, a hindered career and depression.
As will be explored later in the series, the culture created by a club or sporting body is absolutely crucial in making or breaking a sportsperson's state of mind. Finding the right balance, in terms of the practices and philosophies implemented, can make all the difference. But the grey areas are as contentious as they are varied. At what point does emotionally-charged criticism become bullying? Is pain a prerequisite of success? Is perfection obtainable without obsession? Where does a sporting organisation's responsibility for an athlete stop, and when should the athlete's own duty of self-care kick in?
These are all questions that, if not acknowledged or answered poorly, can contribute to a crisis in mental health for any athlete – regardless of sport, age, seniority or ability. But as the currency which fuels the economy of elite sport, 'success' will always define the perceptions of those inside the industry. 'How can I win?' is the prism through which all line of thinking passes, refracting off in countless different directions, shaping every decision made on and off the sporting field, each one delivering its own unique outcome.
***
By virtue of its nature, winning is all that matters at the elite level of sport. But as the conversation around mental health continues to grow louder, it's worth acknowledging how this black-and-white attitude generates conflict in a sportsperson's world. Because it is the mentality that so many mental health issues hang off. It's the fuel that fires dangerous perfectionism. It's the emotional unintelligence that pushes a coach to denigrate his athlete after a losing performance. It's what keeps a footballer from sharing a gambling addiction with his manager, out of fear of losing his place.
The tyranny of success can drive those in sport into territory that is distinctly grey in complexion. It's in this space that physical limits are broken, states of minds irrevocably changed and boundaries overstepped. It's a journey that many athletes embark upon themselves as they strive for greatness. For others, it's a path they are forced down. On both accounts, the price to pay can be immense.
Register for free to continue reading
Registration is a free and easy way to support our truly independent journalism
By registering, you will also enjoy limited access to Premium articles, exclusive newsletters, commenting, and virtual events with our leading journalists
Already have an account? sign in
Join our new commenting forum
Join thought-provoking conversations, follow other Independent readers and see their replies