Ireland's top sportswriter jailed for sexually exploiting teenage girl after daughter discovers secret text messages
Tom Humphries sent over 16,000 messages to 14-year-old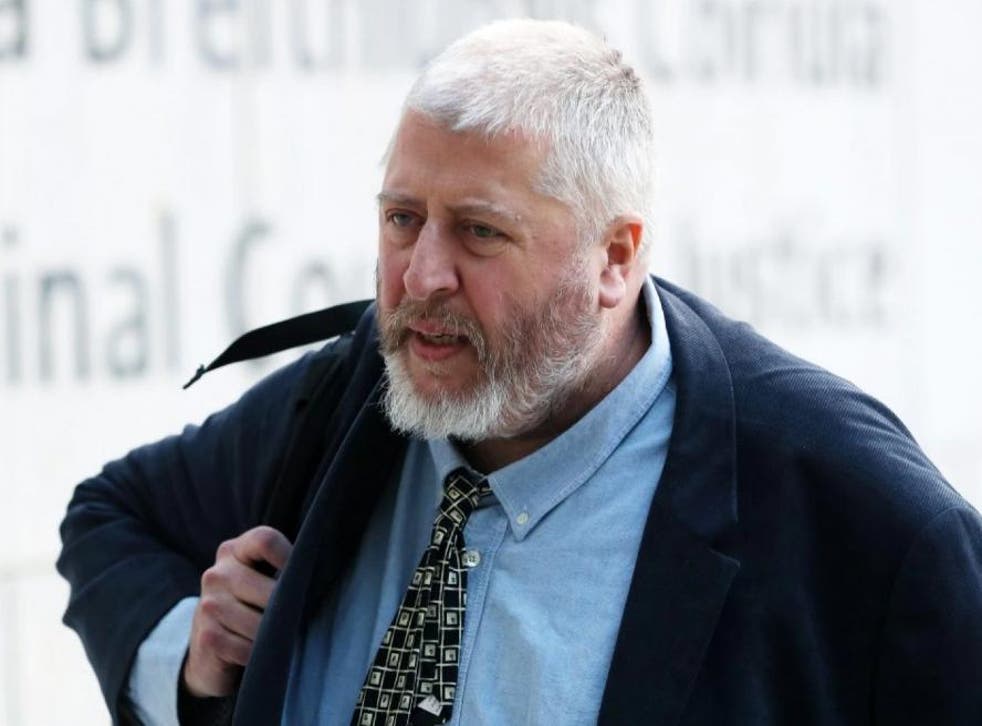 Tom Humphries was once a towering don of the Irish sports pages, firing off his workingman takes on the pitch and field in The Irish Times.
A rabid proponent of the Gaelic sporting tradition and an attack-dog critic of the "Fat Cats" on the business end, Humphries achieved awards and acclaim over a 15-year career that extended into books and internationally with stories in Sports Illustrated, The Guardian and The Times.
"[A] good journalist & a good man," one internet poster wrote in a 2008 thread on his career. "A self indulgent, self serving hypocrite who has a rare gift for writing," another commented.
'Horrifying' number of men view child sex abuse images online, police say
The long arc of that career crash landed for good this week, when a Dublin Circuit Criminal Court handed Humphries a two-and-a-half-year prison term for his part in grooming and abusing an underage girl. The sentence closes a legal case that began in March 2011.
And although the ex-writer is currently in custody, his name is still in print: both rape survivor groups and his own former employer have blasted the courts for what they see as the leniency of the sentence.
Humphries owes the end of his career to an old mobile phone.
In March 2011, Humphries was separated from his wife and two daughters, living alone and depressed. Yet when his daughter went looking for old mobile phones to donate to charity, the sportswriter offered up an old mobile. When his daughter powered the phone up, however, she discovered sexual text messages to another caller listed under a pseudonym. Humphries' wife and his brother-in-law confronted the sportswriter. He attempted suicide, was placed in a hospital and attempted suicide again. The family turned the phone and others over to police.
Investigators tracked the number Humphries had on his phone to a teenage girl. The police later determined Humphries had first met the girl in 2008 when he volunteered at a junior camogie club - where they play an Irish stick and ball game similar to field hockey and lacrosse. The writer obtained her number and began texting encouragement. But the texts turned sexual. In total, he sent more than 16,000 messages to the girl, including pictures of his genitals.
The abuse turned physical in December 2010, when Humphries met the girl - then 16 - outside her school. He brought her back to his apartment, where they had oral sex. He was 47 at the time.
Humphries was formally charged in March 2014. Last March, he entered a guilty plea to six counts, including defilement and inviting a child to participate in a sexually explicit, obscene or indecent act, The Irish Times reported. Three additional charges related to a second victim - another underage athlete - were dismissed by prosecutors.
World news in pictures

Show all 50
Ironically, in 1998 Humphries penned a column on the "cunning of paedophiles," and how sports "is a fine feeding ground for those few sick minds who prey on kids."
At his sentencing hearing this week, the exploited girl read a victim impact statement. "I had to deal with sexual encounters at such a young age with a man three times my age, which made me physically, emotionally and mentally ill."
She also thanked Humphries own family for turning the sportswriter in. "Without them reporting this I do not know where I would be today. I will be forever grateful to them for saving me from this situation."
The Washington Post
Register for free to continue reading
Registration is a free and easy way to support our truly independent journalism
By registering, you will also enjoy limited access to Premium articles, exclusive newsletters, commenting, and virtual events with our leading journalists
Already have an account? sign in
Register for free to continue reading
Registration is a free and easy way to support our truly independent journalism
By registering, you will also enjoy limited access to Premium articles, exclusive newsletters, commenting, and virtual events with our leading journalists
Already have an account? sign in
Join our new commenting forum
Join thought-provoking conversations, follow other Independent readers and see their replies