Conor McGregor apologises for using homophobic slur and claims he did not intend to offend the LGBT community
The UFC lightweight champion was captured calling Andre Fili a f****t after his fight against the Irishman's teammate Artem Lobov in Gdansk earlier this month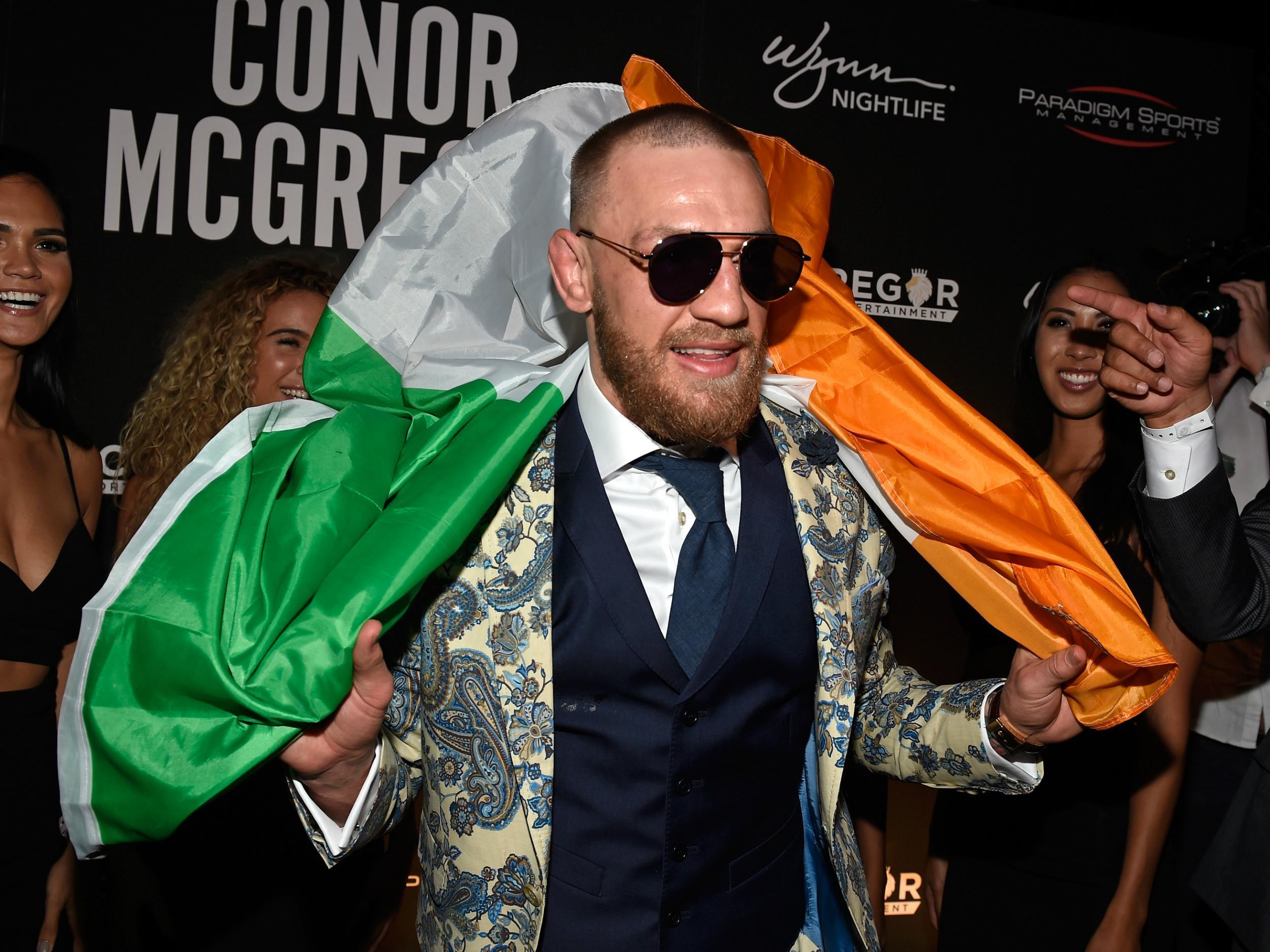 Conor McGregor has issued an apology for using a homophobic slur at a recent UFC event, and has claimed that he meant "no disrespect to anybody in the LGBT community" in a recent television appearance.
The two-weight UFC champion, whose most recent outing was the boxing defeat by Floyd Mayweather, was caught on camera calling Andre Fili a "f****t" in the wake of his victory over Artem Lobov – McGregor's teammate – after UFC Fight Night in Gdansk.
The 29-year-old Irishman was overheard to say: "I thought you were going to sleep him, all I'm saying, he's a f****t. I never knew he was a f****t."
WARNING: EXPLICIT LANGUAGE
The former featherweight and current lightweight UFC champion faced criticism for his offensive slur, and he appeared on The Late Late Show on RTE One on Tuesday to issue an apology for his words and explain that he allowed his emotion over the defeat for 'The Russian Hammer' Lobov to get the better of him.
"I'm human, I slip up, I say stupid things every damn day. All I can (do) is hold my hand up and apologise if anyone was offended," McGregor said.
"The word used to describe that opponent (Fili) was incorrect and very offensive and I can apologise for that.
Who will Conor McGregor fight next?
Show all 10
"I witnessed him lose a potential career-ending fight in a manner where the opponent was stalling and running away and I was upset.
"I was whispering in his ear and speaking on that and I said what I said. I meant no disrespect to ... [anybody in the] LGBT community."
McGregor is expected to return to the UFC to defend his lightweight title against Tony Ferguson, with the interim lightweight champion next in line to try and hand McGregor what would be only his second defeat in the UFC – having lost his first fight with Nate Diaz.
"I've got everyone clawing at me, trying to get at me, and that's from multiple sports, multiple organizations, multiple everything," McGregor told entertainment.ie. "It's been like that for a long, long time, I feel, so it's just another day for me. I know there are many contenders in the UFC. There are many boxing contenders as well. What interests me is certainly a UFC bout, certainly a defense of my lightweight title. There is a fighter with the interim lightweight belt. I feel that will be next. We'll see how negotiations go."
There is also the prospect of facing Diaz for a third time – given their rivalry is locked at one win apiece – while a number of boxing opponents, including former sparring partner Paulie Malignaggi, have expressed an interest in fighting the Dubliner.
However, he went on to reveal that contract negotiations with Ferguson are already underway, and even though he has not fought in the UFC since his victory over Eddie Alvarez to win the lightweight title nearly a year ago last November, he wants his next bout to be in the Octagon.
"The Diaz trilogy is also there," McGregor added. "I can defend my belt against Nate. Maybe we can persuade one of these boxing opponents to step into the Octagon, or there's also boxing bouts as well. So, there's so many options. I feel to legitimize the belt — there's an interim champion, I'm the unified champion — I feel that will be next. We are currently in contract negotiations, and we'll see where it goes."
Join our commenting forum
Join thought-provoking conversations, follow other Independent readers and see their replies