Conor McGregor's coach John Kavanagh provides an insight into protracted Floyd Mayweather negotiations
McGregor's coach has admitted he didn't think Mayweather would take the fight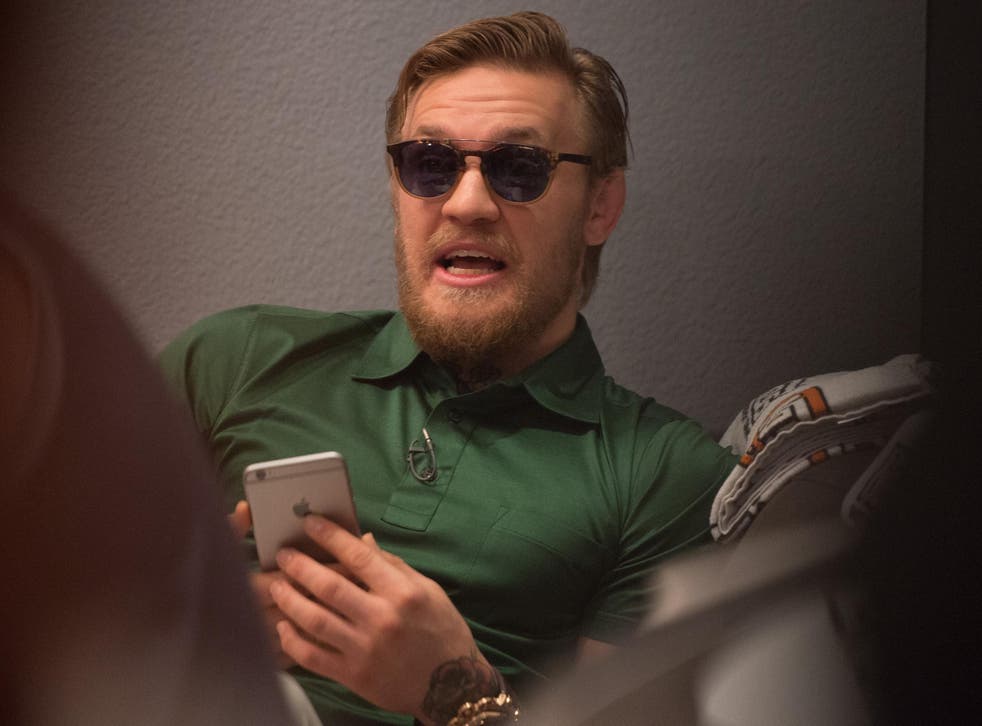 Conor McGregor's coach John Kavanagh has revealed what the UFC star text him to let him know that a lucrative super-fight with Floyd Mayweather had finally been arranged.
On Wednesday 14 June the fight was finally announced, after months of negotiations between the two parties. The contest, which will be McGregor's professional boxing debut, will be staged at the T-Mobile Arena on August 26.
McGregor had been desperate for the fight to be arranged, with his long-term coach Kavanagh revealing that the negotiations had been similar to those that preceded his UFC lightweight title fight against former champion Eddie Alvarez.
Ahead of that fight, Alvarez repeatedly stalled the negotiations to hold out for more money, before accepting a deal out of the blue.
"Mayweather vs McGregor was almost similar, the way it played out. It was on, it was off. It was on, it was off," Kavanagh revealed on The MMA Hour podcast.
"Then I got the text from him - 'It's on. 154 [pounds]. August 26th. Let's go!'
"It was kind of that simple. I thought maybe Mayweather was maybe playing a game and when he got the contract back from McGregor he thought, 'Oh, this is for real'.
"I thought this was 'let's boost our social media profiles' or something like that. But it was never that for Conor."
Mayweather vs McGregor: From trash-talk to super-fight

Show all 18
Kavanagh also shed some light on McGregor's plans after fighting Mayweather.
Having won the Lightweight Championship by knocking out Alvarez at UFC 205 in November 2016, McGregor will have to make a defence of his belt shortly after making his professional boxing debut.
Khabib Nurmagomedov, Tony Ferguson and Nate Diaz are all potential opponents.
"The motivation for this fight was not money — although it's quite nice to be well paid for what you do — it was the challenge," Kavanagh added. "And to be told again that it is impossible to do what he's clearly about to do.
"Money will not be the reason he will not do MMA again. He's said very clearly to me 'Get ready, we'll be back in the cage in December'."
Register for free to continue reading
Registration is a free and easy way to support our truly independent journalism
By registering, you will also enjoy limited access to Premium articles, exclusive newsletters, commenting, and virtual events with our leading journalists
Already have an account? sign in
Register for free to continue reading
Registration is a free and easy way to support our truly independent journalism
By registering, you will also enjoy limited access to Premium articles, exclusive newsletters, commenting, and virtual events with our leading journalists
Already have an account? sign in
Join our new commenting forum
Join thought-provoking conversations, follow other Independent readers and see their replies