Who will Conor McGregor fight next after losing to Floyd Mayweather and will he return to the UFC?
After losing to Mayweather in Las Vegas on Saturday night, what will McGregor do next? A return to the UFC seems likely, although he may decide to give boxing another go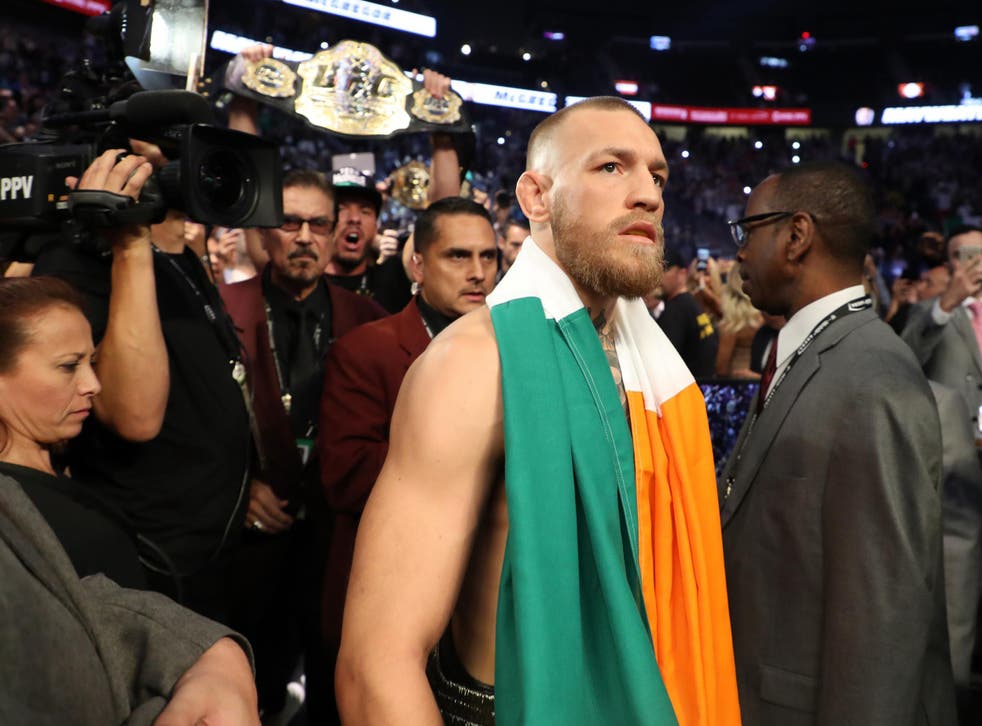 And so what the promoters billed as the greatest event in the history of combat sport ended as everybody expected: with Floyd Mayweather defeating Conor McGregor.
Despite his defeat, McGregor has a number of reasons to be positive. Although his boxing career will likely be a short-lived one, the Irishman is still the biggest star in mixed martial arts and the face of the UFC.
Dana White, the president of the UFC, did McGregor a huge favour by allowing him to shelve his responsibilities to the promotion and fight Mayweather. But now he will be expecting McGregor to return to what he does best.
Although McGregor is a two-weight UFC world champion, he has never actually mounted a title-defence. As the reigning lightweight champion he will now be expected to defend his belt as soon as possible.
It looks likely that he will next fight the winner of Tony Ferguson vs Kevin Lee, who fight for the interim lightweight title at UFC 216.
Lee, one of the rising stars of the promotion, certainly wants to see McGregor back in the Octagon sooner rather than later.
Conor McGregor's most memorable quotes

Show all 15
"I take him as a man of his word and as a competitor," Lee told MMAjunkie during a media day ahead of the Mayweather vs McGregor fight.
"If I'm judging him as a competitor, he's got to come back out to … You know, he's fighting dudes old enough to be my pops, that's coming off two years of retirement. Come back and fight a young, hungry champion.
"Then we'll really see if you're worthy of what some of these casual fans down there really think of them. Because you've got so many people – he's transcended the sport a little bit. So many people think the man is a God or something. It doesn't make sense to me. So I'll come back, and I'll show them he's a real human."
What does the boxing world think of Mayweather v McGregor?
McGregor himself said that he would like to defend his title against the undefeated Russian Khabib Nurmagomedov — perhaps even in Russia. But that fight is unlikely to happen after Nurmagomedov ducked out of a fight with Ferguson.
What other options does McGregor have? He could elect to stay in boxing, with his former sparring partner Paulie Malignaggi desperate to set up a freak show of his own. But at this point, that looks unlikely.
Register for free to continue reading
Registration is a free and easy way to support our truly independent journalism
By registering, you will also enjoy limited access to Premium articles, exclusive newsletters, commenting, and virtual events with our leading journalists
Already have an account? sign in
Register for free to continue reading
Registration is a free and easy way to support our truly independent journalism
By registering, you will also enjoy limited access to Premium articles, exclusive newsletters, commenting, and virtual events with our leading journalists
Already have an account? sign in
Join our new commenting forum
Join thought-provoking conversations, follow other Independent readers and see their replies