Conor McGregor to miss out on $1m payday at UFC 200
Featherweight champion will not be involved at July event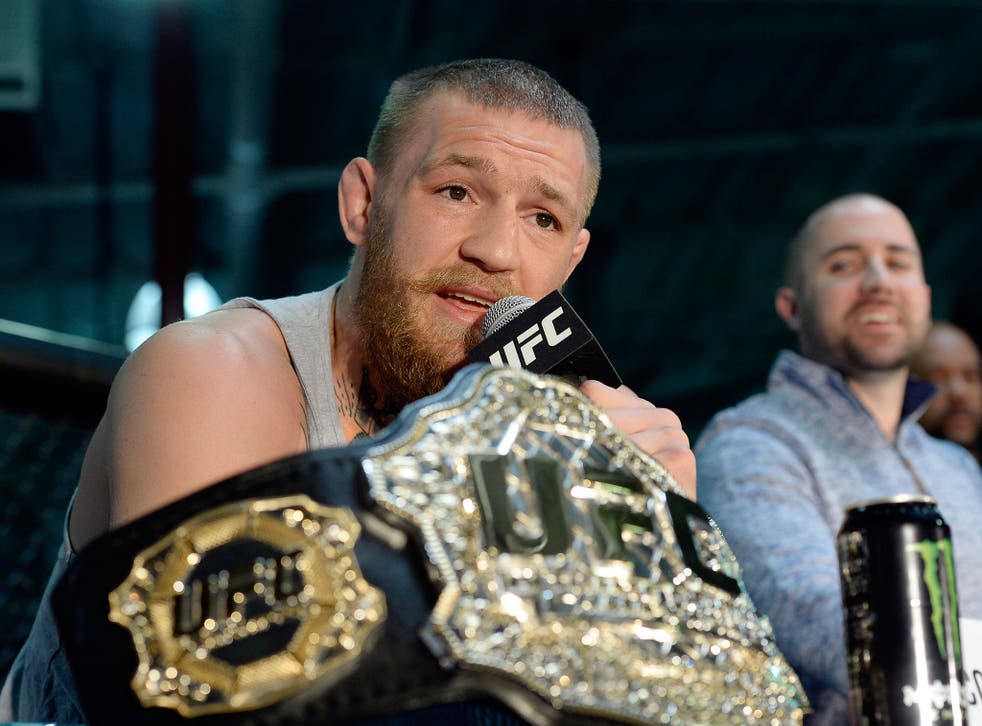 Conor McGregor will miss out on a purse of $1 million after he was removed from the UFC 200 event.
The Irishman was due to fight Nate Diaz in Las Vegas in a rematch of their UFC 196 fight which ended in victory for Diaz.
McGregor, arguably the most recognisable face from the MMA organisation, was paid $1m for his initial fight with Diaz and it was understood he would receive a similar purse for the UFC 200 meeting on July 9.
There was confusion last night over McGregor's future when he tweeted that he had "decided to retire young."
UFC president Dana White later confirmed that McGregor had been pulled from UFC 200 for failing to attend a promotional press conference this week in Las Vegas, although he would not speculate whether it signalled the end of McGregor's fighting career.
"Well, what's happened is, we've pulled Conor McGregor from UFC 200," White said. "We're working on other fights right now.
"Conor did not want to come to Las Vegas [this week] to film the commercial or be a part of any of the marketing that we have. He's in Iceland training and [not participating in the marketing] is not possible," he added.
McGregor has amassed fight earnings of $2.8m during his UFC career. The 27-year-old, known as The Notorious, also has lucrative sponsorship deals that include Reebok and Monster Energy.
Register for free to continue reading
Registration is a free and easy way to support our truly independent journalism
By registering, you will also enjoy limited access to Premium articles, exclusive newsletters, commenting, and virtual events with our leading journalists
Already have an account? sign in
Register for free to continue reading
Registration is a free and easy way to support our truly independent journalism
By registering, you will also enjoy limited access to Premium articles, exclusive newsletters, commenting, and virtual events with our leading journalists
Already have an account? sign in
Join our new commenting forum
Join thought-provoking conversations, follow other Independent readers and see their replies