Conor McGregor is responsible for his removal from UFC 200, says Dana White
The UFC president denies that he prevented the featherweight champion from fighting on 9 July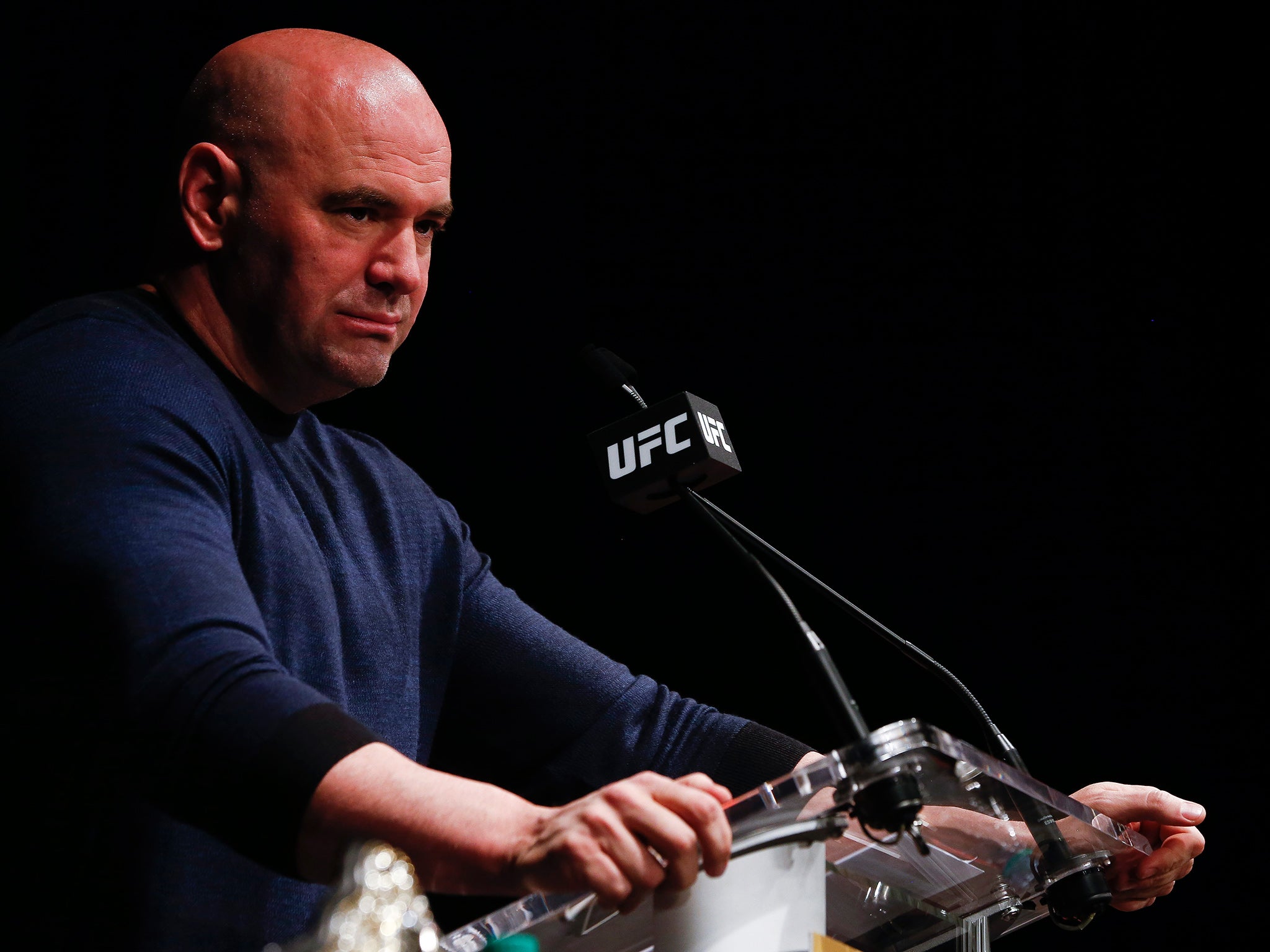 Dana White has claimed that Connor McGregor is solely responsible for his removal from the main card at UFC 200.
McGregor was scheduled to fight Nate Diaz at the landmark pay-per-view event in Las Vegas on 9 July, but was taken off the bill after refusing to fulfil obligatory media duties.
The Crumlin-based fighter subsequently threatened to take an early retirement, before reneging and offering to fight again if his promotional responsibilities were reduced.
McGregor's offer was declined and, despite the unpopularity of the decision, UFC president White has defended the omission of the featherweight champion.
"I didn't prevent Conor from fighting at UFC 200," he said. "Everybody, if you look at [last week's] press conference – Joanna Jedrzejczyk came in from Poland. Claudia Gadelha came in from Brazil. This is what we do. This is how it works."
Nate Diaz beats Conor McGregor at UFC 196
Show all 10
"I didn't prevent him from fighting at UFC 200," he repeated. "He knew what the deal was. I told him what the deal was. He opted to do that."
A light heavyweight title unification fight between Daniel Cormier and Jon Jones will now headline UFC 200 and there is now little chance of McGregor appearing, despite the Irishman claiming a deal had been agreed earlier this week.
"Happy to announce that I am BACK on UFC 200," McGregor tweeted on Monday. "Shout out to @danawhite and @lorenzofertitta on getting this one done for the fans. #Respect"
White, however, dismissed McGregor's claim while speaking at a pre-event press conference in New York, insisting that any fighter wishing to appear at the event must fulfil their promotional obligations.
"I've said it a million times: Conor asked to fight Nate Diaz and Conor wants to fight Nate Diaz," he said.
"Conor doesn't back down from fights, man. One of the things that has made Conor popular and as big as he is, is this dude wants to fight. He comes to fight. He comes out guns blazing.
"Conor is fun. Conor is a stud. I have a lot of respect for Conor. Conor and I just had – you know, you have to show up and do the PR. You have to do it.'
Join our commenting forum
Join thought-provoking conversations, follow other Independent readers and see their replies