EA Sports issue apology to Khabib Nurmagomedov over 'sign of the cross' gesture in UFC video game
The Russian fighter is a devout Muslim and took exception to his avatar performing the gesture in EA Sports UFC 2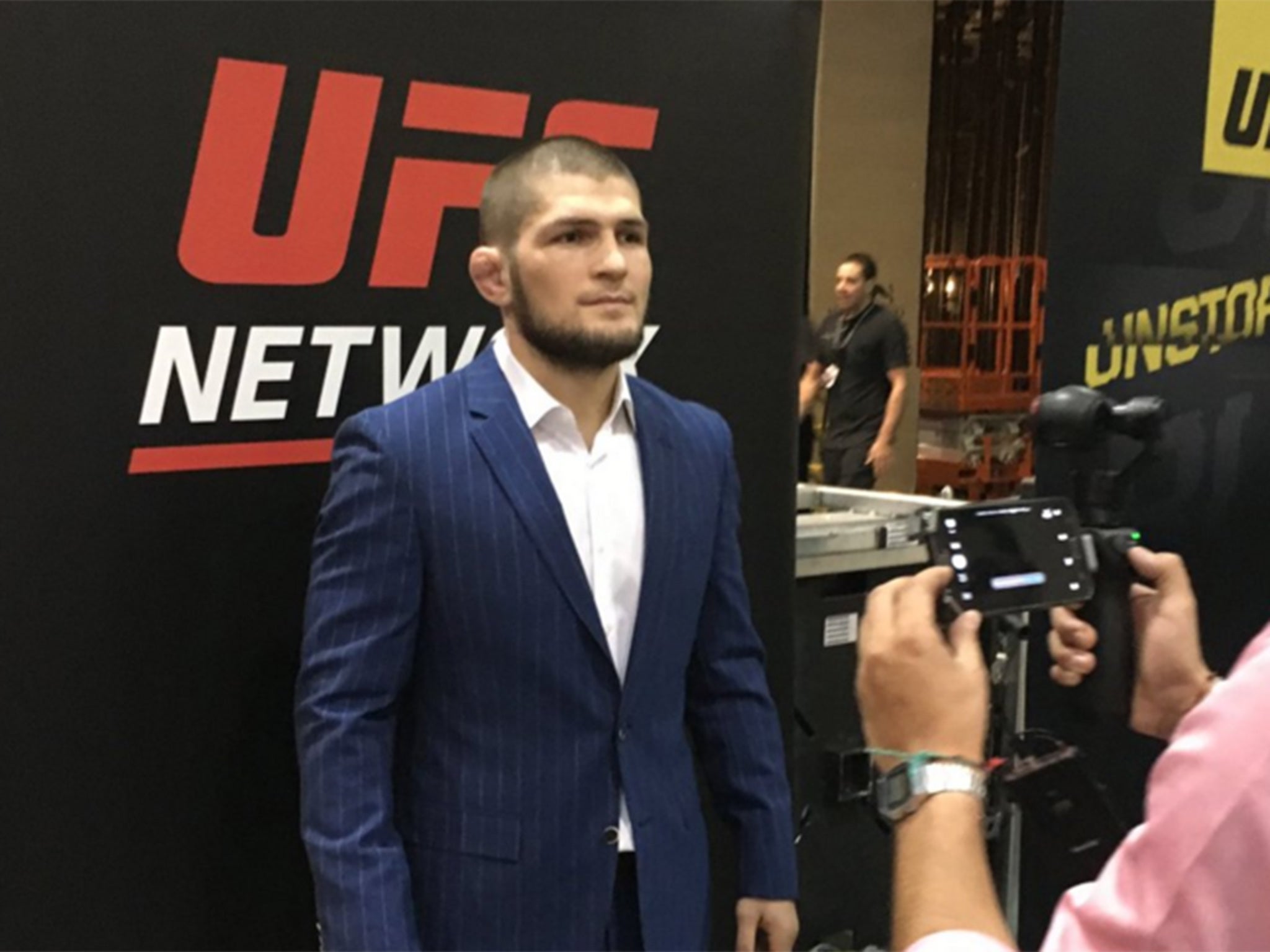 EA Sports have apologised to Khabib Nurmagomedov after the UFC lightweight contender took offence to his avatar making the sign of the cross in the company's latest video game.
The 27-year-old Russian fighter, hailing from the republic of Dagestan, is known to be a devout Muslim and took exception to a representation of him making the gesture.
Like many characters in EA Sports UFC 2, Nurmagomedov's avatar performs the sign of the cross as a stock celebration after winning a fight.
Once this was brought to the lightweight's attention last week, he asked EA Sports to 'edit' the celebration, reminding the company that he has "a lot of Muslim fans and you have to respect [that]."
Nurmagomedov, who has previously avoided competing during Ramadan, has now posted EA Sports' response to Instagram and revealed that his request to change the character's celebration was accepted.
"I'm Muslim, Alhamdulilah," he wrote in the caption to his Instagram post. "I have nothing against Christians. Every man in this life has his own way, and my way is Islam."
"Developers of the game made mistake. Let's be honest, every human being made mistakes, and I'm not holding a grudge.
"They apologized and promised to fix it. Hopefully, next time they wouldn't make mistakes like this, and take account everybody's religion," he added.
Nurmagomedov, who boasts an undefeated professional record of 22 wins in 22 bouts, is scheduled to fight again for the first time in two years next month when he takes on Tony Ferguson at UFC on Fox 19.
It will be the Russian's first match-up since his victory over Rafael dos Anjos, who was scheduled to face Conor McGregor at UFC 196 until he sustained a foot injury.
Join our commenting forum
Join thought-provoking conversations, follow other Independent readers and see their replies