Khabib's father Abdulmanap Nurmagomedov dies aged 57 years old from coronavirus complications
News was confirmed on Twitter on Friday by Ali Abdelaziz, manager of the UFC lightweight champion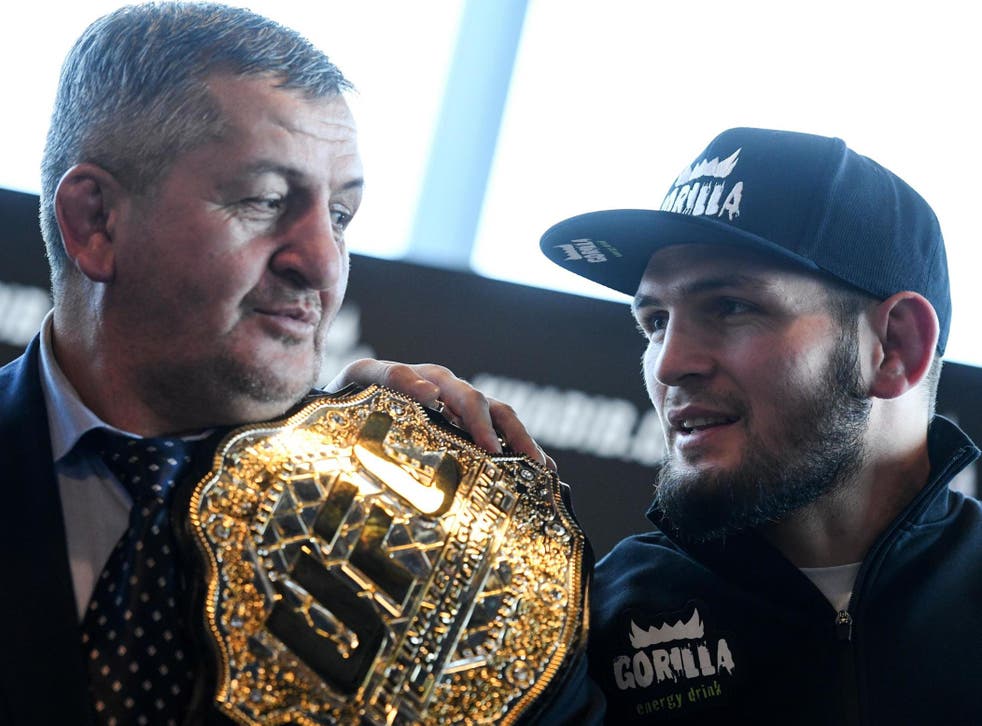 Abdulmanap Nurmagomedov, father of UFC lightweight champion Khabib Nurmagomedov, has died at the age of 57 due to complications caused by coronavirus.
The news was confirmed by Ali Abdelaziz, Khabib's manager, on Twitter on Friday.
Abdulmanap, who was also Khabib's head coach, was hospitalised in Moscow in May, with coronavirus complications impacting an existing heart condition. Khabib, 31, confirmed on social media at the time that his father was in a critical condition.
His situation seemed to be improving in June, when Abdelaziz told ESPN: "He opened his eyes, responding a little bit -- good sign. Allah is in control.
"We have faith he will be better, but at the end of the day, it's completely up to his health whether it progresses or not. But he's progressing, and we're very happy about this."
The 57-year-old was unable to fully recover, however.
Khabib's rival Conor McGregor took to Twitter to send his condolences after the news was confirmed on Friday.
"The loss of a father, a coach, and a dedicated supporter of the sport," he wrote. "Condolences and rest in peace Abdulmanap Nurmagomedov."
In April 2018, Khabib won the UFC lightweight title vacated by McGregor. The Dagestan fighter then successfully defended the championship against McGregor in October of the same year, with a brawl breaking out in Las Vegas' T-Mobile Arena after the fight ended in a fourth-round submission.
Following a suspension for his role in the brawl, Khabib returned in September 2019 and again successfully defended his belt, this time against Dustin Poirier. In doing so, he remained undefeated at 28-0.
Register for free to continue reading
Registration is a free and easy way to support our truly independent journalism
By registering, you will also enjoy limited access to Premium articles, exclusive newsletters, commenting, and virtual events with our leading journalists
Already have an account? sign in
Register for free to continue reading
Registration is a free and easy way to support our truly independent journalism
By registering, you will also enjoy limited access to Premium articles, exclusive newsletters, commenting, and virtual events with our leading journalists
Already have an account? sign in
Join our new commenting forum
Join thought-provoking conversations, follow other Independent readers and see their replies