UFC Fight Night: Michael Bisping knocked out in first round by Kelvin Gastelum
Bisping, filling in at short notice following Anderson Silva's failed drugs test, was caught with a left hook midway through the first round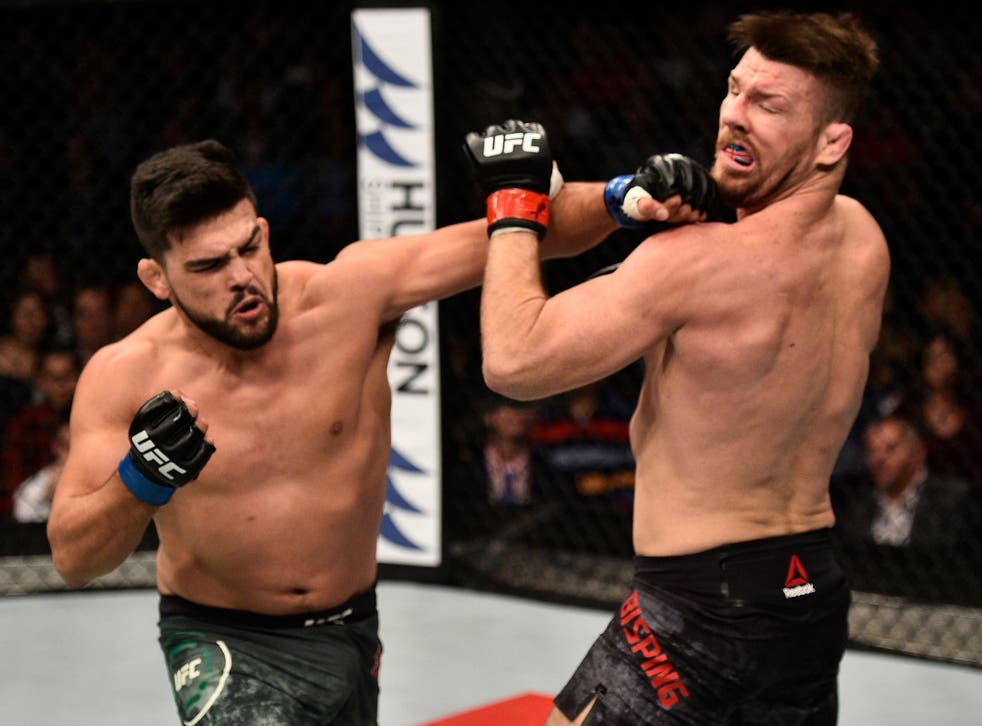 Michael Bisping's quick return to the octagon failed to pay off as he was knocked out in the first round by Kelvin Gastelum at UFC Fight Night in Shanghai.
The 38-year-old from Manchester was fighting just three weeks after surrendering his UFC middleweight title to Georges St-Pierre at Madison Square Garden.
Bisping, filling in at short notice following Anderson Silva's failed drugs test, was caught with a left hook midway through the first round by the American, who takes his record to 14-3.
Britain's first and only UFC champion paid tribute to his conqueror during his post-fight interview shown on BT Sport 3.
"I just want to say congratulations to Kelvin Gastelum - job well done tonight," he said. "Thank you all for being here, hope you enjoyed it. I was enjoying myself.
"He caught me with a good shot. God bless Kelvin, he's young. I've done this for a long time, I'm getting old."
Bisping, whose MMA record is now 31-9, has said this would be the penultimate fight of his successful career and that he planned to retire after the UFC event in London in March.
And he confirmed he would fight again despite his defeat in the first UFC event to take place in mainland China.
He added: "Kelvin's a great guy. Unfortunately, it's going to take a bigger pile of s*** to get rid of me."
Gastelum said: "This is the biggest win of my career. I have a huge amount of respect for Bisping for stepping up."
Register for free to continue reading
Registration is a free and easy way to support our truly independent journalism
By registering, you will also enjoy limited access to Premium articles, exclusive newsletters, commenting, and virtual events with our leading journalists
Already have an account? sign in
Register for free to continue reading
Registration is a free and easy way to support our truly independent journalism
By registering, you will also enjoy limited access to Premium articles, exclusive newsletters, commenting, and virtual events with our leading journalists
Already have an account? sign in
Join our new commenting forum
Join thought-provoking conversations, follow other Independent readers and see their replies