Ronda Rousey: Former UFC champion breaks her silence following 48-second defeat by Amanda Nunes
"I want to say thank you to all of my fans who have been there for me in not only the greatest moments but in the most difficult ones," Rousey said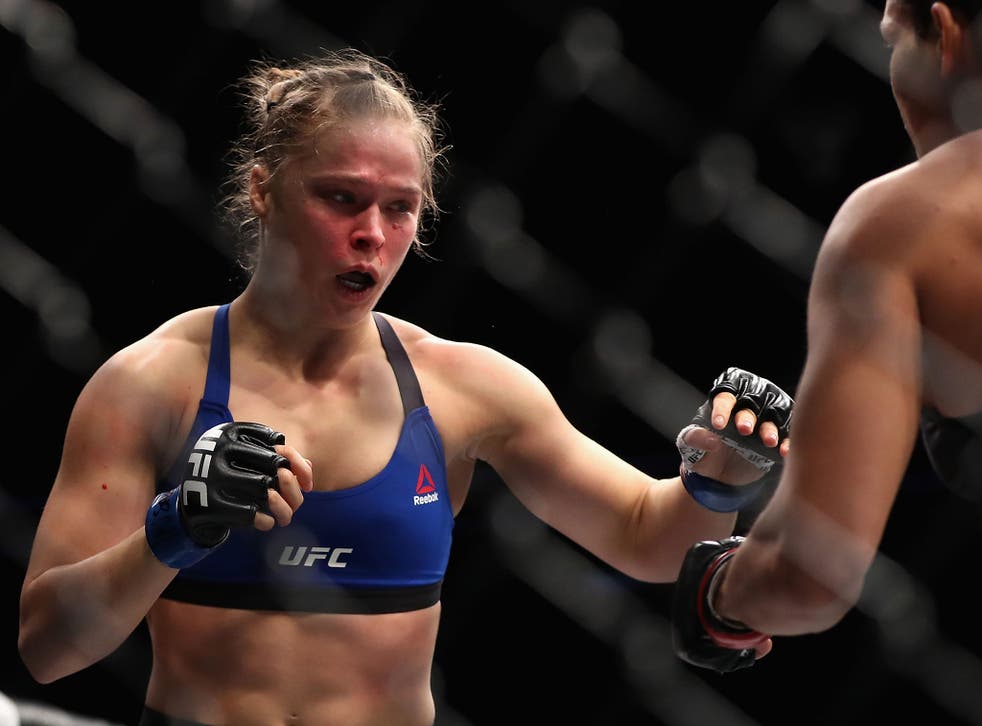 Ronda Rousey didn't show up for the post-fight press conference yesterday evening, but the former UFC women's bantamweight champion of the world has since broken her silence.
It took current champion Amanda Nunes just 48-seconds to dispatch Rousey at UFC 207 last night and in doing so she inflicted the American's second straight loss of her career.
It happened in devastating fashion, with the Brazilian shot after shot on a clearly bewildered Rousey who simply looked out of her depth engaging with Nunes on the feet.
Rousey left the T-Mobile Arena in Las Vegas, Nevada, without reacting to the loss, but she has since provided a statement to ESPN asking for her fans to give her time to reflect on what happened last evening.
"I want to say thank you to all of my fans who have been there for me in not only the greatest moments but in the most difficult ones," Rousey told ESPN. "Words cannot convey how much your love and support means to me.
"Returning to not just fighting, but winning, was my entire focus this past year. However, sometimes -- even when you prepare and give everything you have and want something so badly -- it doesn't work how you planned.
"I take pride in seeing how far the women's division has come in the UFC and commend all the other women who have been part of making this possible, including Amanda.
"I need to take some time to reflect and think about the future. Thank you for believing in me and understanding."
Seemingly time will tell whether Rousey's future lies in MMA or pastures new. Regardless her decision, her legacy and impact on women's MMA will never be forgotten.

Register for free to continue reading
Registration is a free and easy way to support our truly independent journalism
By registering, you will also enjoy limited access to Premium articles, exclusive newsletters, commenting, and virtual events with our leading journalists
Already have an account? sign in
Register for free to continue reading
Registration is a free and easy way to support our truly independent journalism
By registering, you will also enjoy limited access to Premium articles, exclusive newsletters, commenting, and virtual events with our leading journalists
Already have an account? sign in
Join our new commenting forum
Join thought-provoking conversations, follow other Independent readers and see their replies