UFC 218: Holloway vs. Aldo 2 preview: Title fight rematch will force both featherweights to adjust their attacks
UFC commentator and analyst Dan Hardy looks ahead to this weekend's event in Detroit, Michigan, as a legendary former featherweight champion seeks to reclaim his crow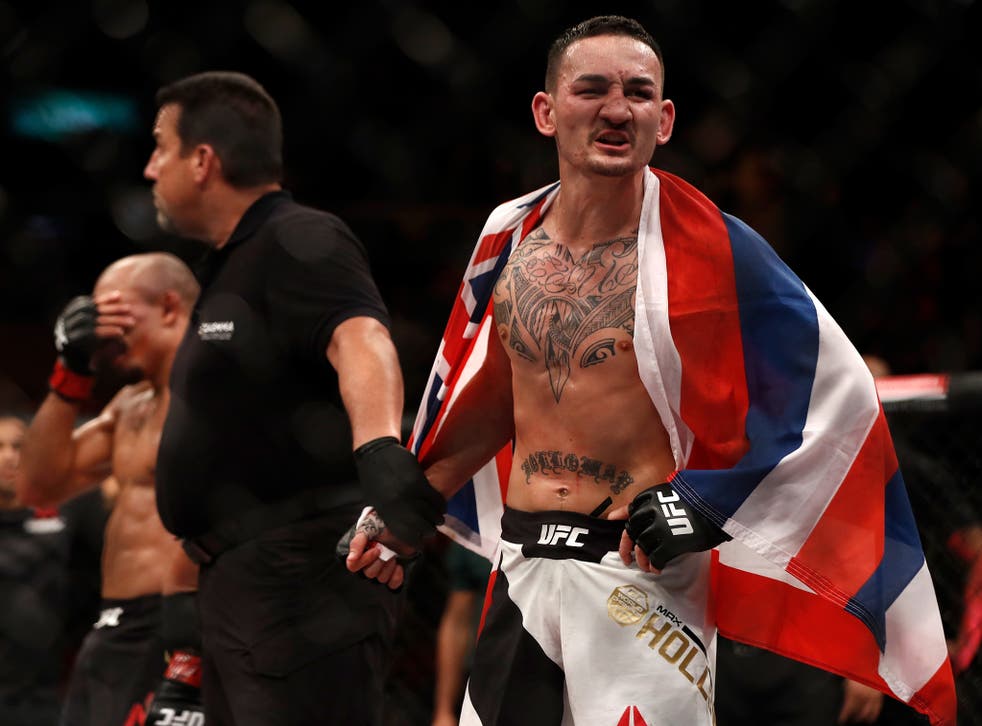 Current featherweight champion of the world, Max "Blessed" Holloway, puts his belt on the line this weekend against the man who sat at the top of the division for over five years. The former featherweight king and pound-for-pound great, Jose Aldo, was once the target for every other 145 pounder in the world.
His reign ended almost two years ago at the hands of Conor McGregor, who then moved up to lightweight and claimed that belt off Eddie Alvarez. When it became clear that McGregor was done with the featherweight division, Aldo faced former rival and number two contender, Frankie Edgar, for the title at UFC 200.
With an impressive win over Anthony Pettis at UFC 2016 a year ago, Holloway claimed an interim title, putting him directly in the path of Jose, when he returned from his brief hiatus after the Edgar fight. At UFC 212, in June, Max Holloway and Jose Aldo met in the Octagon to decide who would be the undisputed ruler of the division. After a competitive first two rounds, where Aldo edged it on the scorecards, Holloway's confidence continued to rise. Realising than he was more that capable of competing with the champion, he began to increase his work rate.
In the last minute of the third round Holloway tagged Aldo with a one-two combination, straight down the pipe. As Aldo reset his balance Max drilled him with the exact same combination a second time. The result was a technical knockout, after a scramble on the floor in which Max took Jose's back and finished with flurry of punches. The reign of "The Blessed" began and straight away people were discussing a potential Holloway-Edgar match-up as a first defence. Within no time, that fight was made and both parties began their preparations.
Then, in early November, it was announced that Frankie had been injured and was unable to compete. The top three fighters, aside from Frankie, all expressed their willingness to step up, but the most logical for the UFC was the rematch with Jose. Having held the title for so long and after being in the lead when Holloway stopped him in their first fight, Jose was more than qualified to take Edgar's place. With their last fight being a little over six months ago, both athletes have had plenty of time to reflect of their first encounter and both will have things to improve upon when they meet again.
During the last six months Jose has healed an ongoing leg injury and settled at the new Nova Uniao facility with his close team of training partners and head coach, Andre Pederneiras. With the benefit of time, I'm sure he has a good understanding of what he must do to take his title back from Holloway. The boxing-focused game plan wasn't enough to keep Max from taking the victory and I would be surprised if he doesn't add in a healthy amount of low kicks and takedown attempts in the rematch.
If that is the case, then Max will have to adjust his attack as well. He is excellent at forcing opponents back to the fence, where he looks for big hooks to the body to bring the arms down and expose the head. With this forward pressure he has been forced to develop a two-pronged defence against those who would try to level change under his punches and ground him. On the first couple of attempts he tends to defend the takedown, create space and then strike to punish and deter. If they persist then he starts looking to attack the neck, wrapping up a quick guillotine and chasing them to the floor with a tight squeeze.
With his four inch height advantage, Holloway doesn't mind standing heavy on his lead leg and punching over the top of his opponents kicking game. Aldo has a devastating low kick but didn't utilise it as much as usual against Holloway. If he can buckle the knee a few times it will slow or interrupt the forward aggression of Max Holloway.
Immediate rematches aren't always necessary but with the status of Jose Aldo as the longest-reigning featherweight champion of all time, and Holloway riding an 11 fight win streak that took him all the way to the top, a rematch makes sense. Regardless of who wins, Jose will always be one of the greatest featherweights in history and Max will be around for a long time to come.
The co-main event could possibly take on the same 'changing of the guard' story, with one of the most experienced and decorated heavyweights in combat sports history fighting a dangerous prospect. Alistair Overeem has won every title worth holding in the world of MMA, apart from one. The UFC heavyweight title narrowly escaped him in his first and only title shot in September 2016, against current champion Stipe Miocic. Overeem is determined to add the UFC gold to his collection before he hangs up his gloves but the new wave of heavyweights is already catching him up.
This weekend he will defend his top three spot against a wrecking ball of a man known as "The Predator". Francis Ngannou could be the scariest guy in the division right now. The French-Cameroonian has risen to the top quickly but his potential to continue is unquestionable. He is only 11 fights into his professional career, less than a quarter of the fights that Overeem has on his impressive resume. Since making his UFC debut two years ago, Ngannou has smashed his way through four opponents and forced Anthony Hamilton to tap.
As if his Octagon appearances aren't enough to fill Overeem with concern, he has recently claimed the world record for punching power. I know what Alistair would say though… "He has to hit me first!". With the Octagon time, MMA, grappling and kickboxing experience, it is unlikely that Ngannou can do anything that Overeem hasn't already dealt with before. It's just a case of being on his A-game every second of the fight. The margin for error against such a thunderous puncher is so narrow that Overeem will need to draw on all of that experience to keep his consciousness about him long enough to start getting the better of "The Predator".
Watch UFC 218: Holloway vs. Aldo 2 live on BT Sport 2 from 1am GMT early on Sunday, December 3 or catch the Early Prelims exclusively on UFC Fight Pass from 11:15pm GMT on Saturday
Register for free to continue reading
Registration is a free and easy way to support our truly independent journalism
By registering, you will also enjoy limited access to Premium articles, exclusive newsletters, commenting, and virtual events with our leading journalists
Already have an account? sign in
Register for free to continue reading
Registration is a free and easy way to support our truly independent journalism
By registering, you will also enjoy limited access to Premium articles, exclusive newsletters, commenting, and virtual events with our leading journalists
Already have an account? sign in
Join our new commenting forum
Join thought-provoking conversations, follow other Independent readers and see their replies