UFC London: Local boy Jimi Manuwa eager to turn back the clock in rematch with Jan Błachowicz
Manuwa will be hoping to recreate the finest night of his career on Saturday night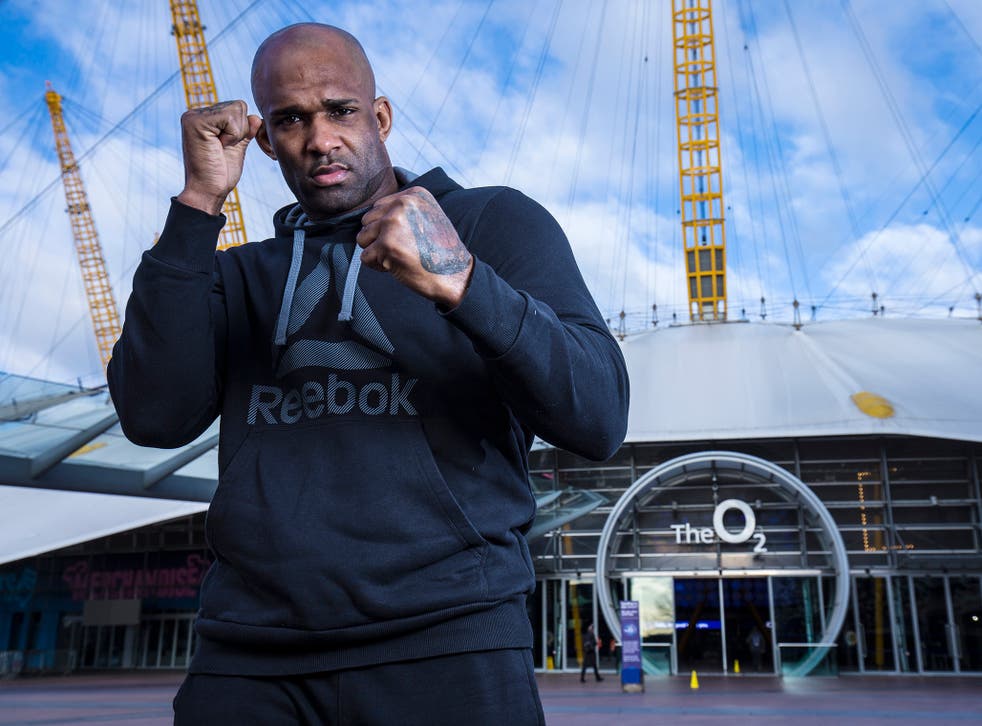 Jimi Manuwa will look to recreate the finest night of his career when he returns to action on home soil this weekend.
The Londoner's light-heavyweight rematch with Jan Błachowicz features on the main card of UFC London at the O2 Arena on Saturday night, with Manuwa eager to thrust himself back into title contention after a first round defeat by Volkan Oezdemir last time out.
And Manuwa (17-3 MMA) hopes he can replicate his performance at last year's event, when he took just three minutes and five seconds to knock out TUF19 winner Corey Anderson, as he attempts to chalk off the only decision victory of his career.
"I delivered here last time and I am the London boy on the card, so I want to give everybody another spectacular finish," Manuwa told The Independent ahead of this weekend's event.
"The atmosphere last time really was amazing and the walkout was probably the highlight of my career. I walked out and everywhere I looked in the crowd there was somebody I knew, a friend or somebody there to support me. And then to get that first round knockout in front of all of my fans – it was a great thing.
"I think this is a good matchup. Obviously Błachowicz is getting another chance to break into the top ten by beating a top five opponent, and for me I get the chance to wipe out the only decision victory of my career. And that's why there will be fireworks, because I have to try and stop him in time."
It's fair to say a second contest with Błachowicz, who currently sits 11th in the UFC light-heavyweight rankings and has a record of 4-4 with the promotion, was not initially high up on Manuwa's list of targets.
After losing to Oezdemir in a straight shootout for a title shot against Daniel Cormier, Manuwa had hoped for a comeback bout against Glover Teixeira, but admits that he has now come around to the idea of rematching Błachowicz – who he first beat in April 2015.
"My first preference was Teixeira just because I thought that would be a great fight for the fans, and it would make sense for the rankings too," Manuwa said. "And I am not taking anything away from my opponent but the right fight to make would have been against the number three.
"In fairness the UFC tried to make it, but he declined. They then asked Shogun [Mauricio Rua, ranked seventh], but he declined as well. It's not the UFC's fight but I just don't understand why you would turn down a fight against a top-five opponent if you're not injured or on a medical suspension.
"But Błachowicz is a good fighter and it will be fun for me because I have never had a rematch before. He's very frustrating and is always on the back foot, and has good striking and is good fighting backwards – which will make it an interesting fight. But my footwork has improved lots since we last fought; I'm going to trap him so that he has nowhere to run and slaughter him in the corner, and I will go out and get that stoppage."
Manuwa hopes a statement victory in front of his home fans will propel him back into title contention – "with the light-heavyweight division, if you're in the top five and you're coming off a win then anything can happen," he explains – but he has other avenues to explore if the right fights fail to present themselves.
Last year Manuwa became involved in a long-running spat with former WBA heavyweight world champion David Haye, with a crossover fight between the two still a firm possibility.
It would be a guaranteed box office smash in the United Kingdom and UFC president Dana White is reportedly keen, with Manuwa admitting the pair were still in talks over a Mayweather vs McGregor style match-up.
"There was a lot of talk before he pulled out of his rematch with Tony Bellew," Manuwa added.
"There was talk of a fight and we both verbally agreed to March or April this year. But then he had this injury, with his rematch now scheduled for May. With the division as it is, if we both win and nothing is really happening for me in the division then why not?
"Maybe the fight can happen. That's a fight I'd definitely be interested in and I know he is. But we both have business to take care of."
Register for free to continue reading
Registration is a free and easy way to support our truly independent journalism
By registering, you will also enjoy limited access to Premium articles, exclusive newsletters, commenting, and virtual events with our leading journalists
Already have an account? sign in
Register for free to continue reading
Registration is a free and easy way to support our truly independent journalism
By registering, you will also enjoy limited access to Premium articles, exclusive newsletters, commenting, and virtual events with our leading journalists
Already have an account? sign in
Join our new commenting forum
Join thought-provoking conversations, follow other Independent readers and see their replies