UFC: Nate Diaz could still face drugs ban despite being cleared of cannabis vaping charge by NSAC
The Stockton-born fighter smoked CBD, a cannabis compound, through a vape pen after his defeat to Conor McGregor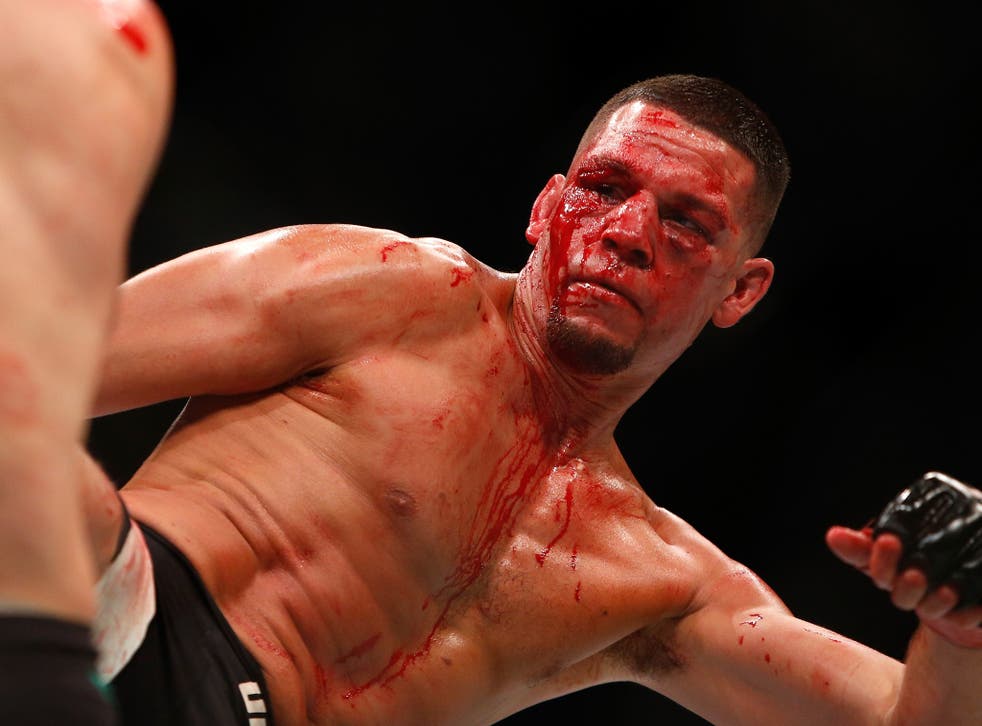 Nate Diaz will face no penalty from the Nevada State Athletic Commission for smoking cannabidiol following his defeat to Conor McGregor at UFC 202 last month.
However, Diaz, 31, may yet be punished by the United States Anti-Doping Agency (Usada), who are still investigating the case.
The Stockton-born fighter smoked the substance, known as CBD, through a vape pen during his post-fight press conference after losing a tight five-round contest to McGregor.
When asked why he was smoking CBD, he said: "It helps with healing process, inflammation, stuff like that. So you want to get these before or after the fight, it'll make your life a better place."
CBD is a key ingredient in cannabis but – unlike THC, the drug's other main compound – it is non-psychoactive. This makes it useful for medicinal purposes.
Cannabinoids – the chemical compounds contained within cannabis – are nevertheless listed as prohibited in-competition substances by the World Anti-Doping Agency.
UFC 202: Conor McGregor vs Nate Diaz in pictures

Show all 16
According to the UFC's anti-doping policy, an 'in-competition' period is defined as the six hours prior to the commencement of the scheduled weigh-in and, crucially, the six hours after the conclusion of the fight.
The company's anti-doping policy was written in conjunction with Usada, who therefore could still punish Diaz if they judge his vaping to be an anti-doping violation.
Diaz's elder brother, Nick, was banned for five years by Usada after testing positive for cannabis, only for his suspension to be reduced to 18 months.
The elder Diaz's drug suspension expired at the start of last month.
Register for free to continue reading
Registration is a free and easy way to support our truly independent journalism
By registering, you will also enjoy limited access to Premium articles, exclusive newsletters, commenting, and virtual events with our leading journalists
Already have an account? sign in
Register for free to continue reading
Registration is a free and easy way to support our truly independent journalism
By registering, you will also enjoy limited access to Premium articles, exclusive newsletters, commenting, and virtual events with our leading journalists
Already have an account? sign in
Join our new commenting forum
Join thought-provoking conversations, follow other Independent readers and see their replies