Charles Rogers death: NFL stars pay tribute to former Detroit Lions wide receiver
Rogers played for Michigan State during his college days before being signed by the Detroit Lions as the No 2 pick in the 2003 NFL draft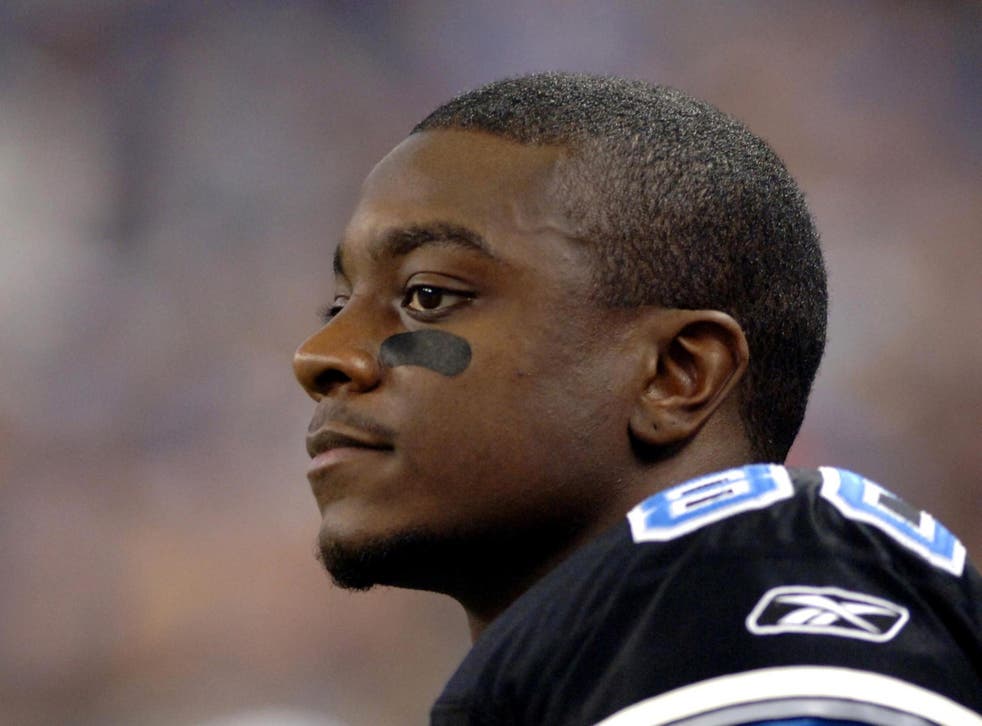 Former NFL player Charles Rogers has died at the age of 38.
Friends and ex-teammates confirmed news of the American's passing, though details of his death remain scarce.
Rogers played for Michigan State during his college days before being signed by the Detroit Lions as the No 2 pick in the 2003 NFL draft.
Former teammate Chris Baker was among those to share his condolences on Twitter.
"Devastated to learn of the passing of my spartan brother Charles," he tweeted. "Spoke with his mom this morning. Please pray for her and his children.
"Please also be respectful of their privacy at this difficult time. Rip Chuck."
A former high school coach described Rogers as one of the best athletes he had seen.
"I'll tell you, he was – and I'm including Flint, too, since I coached at Flint Northern all those years – he's the best athlete I ever seen. I mean, honestly," Don Durrett, from Saginaw High in Michigan, told the Detroit Free Press.
"We're talking about basketball, football and track together.
"He could have had a scholarship in all three sports. 'That's how good. … I haven't seen nobody that fast that could do it all. He was just a blessed athlete that could do it all."
After being picked for the Lions in 2003, Rogers struggled to push on in his career as he came to struggle with injury and off-field issues.
He left the sport in 2005.
Register for free to continue reading
Registration is a free and easy way to support our truly independent journalism
By registering, you will also enjoy limited access to Premium articles, exclusive newsletters, commenting, and virtual events with our leading journalists
Already have an account? sign in
Register for free to continue reading
Registration is a free and easy way to support our truly independent journalism
By registering, you will also enjoy limited access to Premium articles, exclusive newsletters, commenting, and virtual events with our leading journalists
Already have an account? sign in
Join our new commenting forum
Join thought-provoking conversations, follow other Independent readers and see their replies